Create a personalized home décor to bring out your personality in every detail of your interiors. Read our guide and design a home that talks about you.
Our home is the most personal place we have. It's our sanctuary, a place where we rest after our busy day, a space where we feel welcomed and at ease.
This is why our home should harbour our personality, our soul. Customizing your furniture is the first step to have a home that mirrors your way of being in its entirety.
Many people think that choosing a piece of furniture over another one - when designing their interiors - means customizing their home. However, this is not entirely true.
When someone walks into your home, they should feel your personality in the furniture layout, in how the lighting fixtures are arranged and in the furnishing style you've chosen.
This is why it's important we recreate a balanced and consistent environment, a certain atmosphere, designing your entire home according to certain interior design criteria.
Otherwise, our rooms would only be a hodgepodge of furniture and accessories that, taken separately, certainly meet our taste, but on the whole only help recreate a messy and disorganized environment.
This guide is an important tool for you to understand how to harmonize home furnishings, decorations, colors and small details, in accordance with your personality, style, way of being and living spaces in your home. By the end of the article, you will have a better idea about how to customize your furniture to create a home that tells who you are.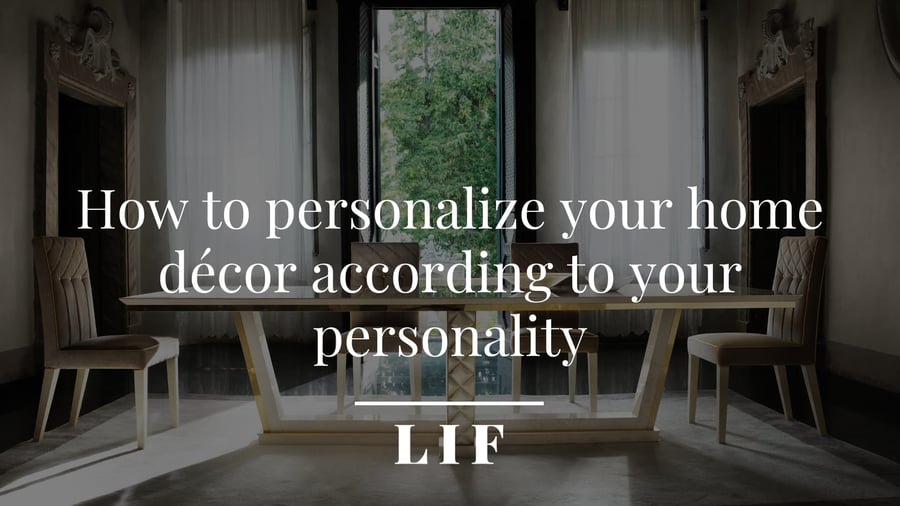 Embrace personalized home décor for a unique living experience
If you realize that your furniture is not very consistent anymore, and you don't feel at ease in your home because you don't agree with the choices you made in the past you can opt to introduce custom home decorations. These allow you to change the overall look and impact of the environment, without having to turn your entire home upside down.
Indeed, customizing does not mean completely disrupting the decor or drastically changing the style of your house. It can also mean updating it to the inevitable changes that come with the passage of time. Changes in personal tastes, but also in society and in the way we interpret domestic spaces.
Your home can keep its stylistic DNA intact (an elegant and luxurious classical style or a modern, functional environment) by designing a custom room decor based on updating fabrics and colors, changing floors, or adding personalized home décor elements, such as wallpaper, paneling, designer interior doors, or an eye-catching piece of furniture. Or even by simply changing a few key pieces of furniture: think of the sofa in the living room or the bed in the bedroom.
You probably only need to change your furniture layout according to different criteria. Or maybe you don't like such a closed-off living area and you would rather have an open space, because your lifestyle habits have changed, and such environments are no longer ideal for you.
In any case, one thing we can tell you to customize your furniture is to start from one room. A moderate approach room-by-room will allow you to revisit your choices gradually, reevaluating what is still suitable and what is no longer.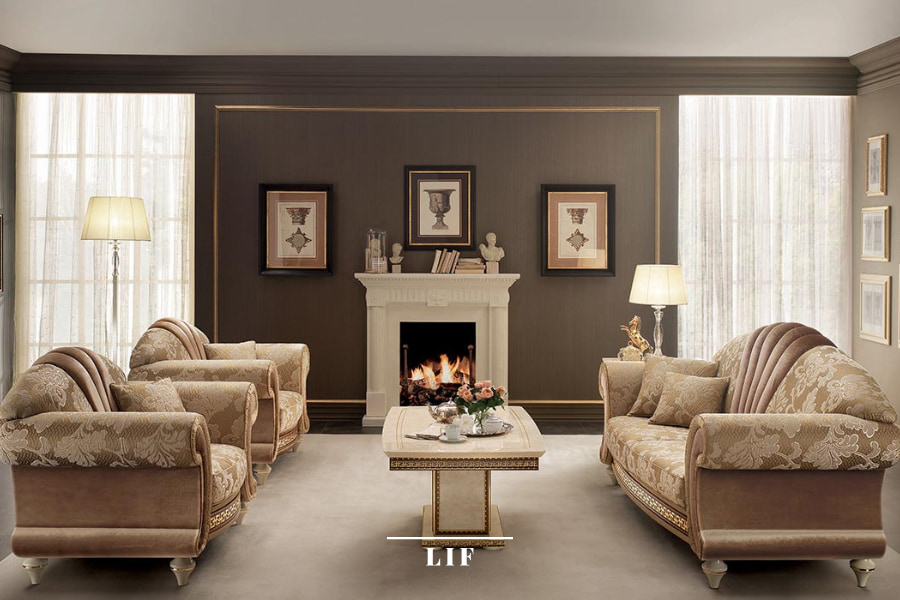 How to personalize your home spaces in 3 easy key steps
Let's cut to the chase: what are the key elements you should bet on to customize your furniture?
Sometimes, understanding the details we should change or enhance is enough to renew our image of us in our own home.
As a first step, you will have to think about the kind of environment you wish to create, not only from an aesthetic/stylistic point of view, but also from a practical one.
In order for it to reflect your personality, an interior should be furnished, decorated and customized based on a number of interrelated factors: how you live, what you like to do, what your habits are, what you need, where you spend most time in.
A good starting point for creating custom room décor revolving around your personality is to choose the colors and textures with which you feel the greatest affinity.
Colors are a powerful means of expression: they significantly influence mood and regulate energy levels.
It is no coincidence that in daytime areas sunny shades, and bright, "energetic" color accents work well, while in the bedroom the same shades would create agitation because they are not in line with the need for calm and rest we need at the end of the day. The best nuances for the sleeping area are those that conciliate sleep and relaxation: delicate and dusty shades, muted, dull colors, "drained" of energy.
Another crucial aspect when defining how to customize your room concerns the choice of furniture and accessories. Works of art, iconic design pieces, vintage furniture, travel mementos, decorative items - everything, if repository of special meaning to you, will contribute to a unique and personal home.
Let's see some suggestions that can guide you in restyling your home.
1. Start from furniture design
Existing furniture often conceals details that can be enhanced and echoed in other elements, to create an elegant visual, chromatic, and textural continuity. This is precisely the art of creating personalized home décor: mixing furnishings, styles and colors with harmony and balance.
The skill lies in adding furniture, decorations and accessories that speak of one's personality and, at the same time, eliminating anything that no longer represents us. For let us not forget that tastes change, as do habits and needs.
Clearly, that those who have chosen quality classic furniture, based on attention to detail, design, and the refinement of materials and textures, is at an advantage: classic style, as the name suggests, is timeless, untethered to current trends and fashions.
In this case, it will be much easier to customize your furniture with a few targeted interventions.
A living room in classic Art Deco style or a luxurious bedroom with princely atmospheres, with furniture that combines quality and beauty, will in fact not need major upheaval to adapt to changing tastes and lifestyles.
Just add a few details - a mirror, an ottoman, a bench, a coffee table - to customize your furniture with style and uniqueness.
2. Be inspired by the most typical details
For instance, if the dining room chandelier has details in a particular color (such as gold), think about recapturing this shade in some other pieces of furniture, such as the dining table and/or the coffee table from the same collection.
Another example? If you choose for your living room a contemporary sofa with precious details, why not enhance them by recapturing them also in some other piece of furniture, giving space to this glamour side of your personality?
Think also about accessories, which can contribute significantly to your personalized home décor. For instance, a luxurious chandelier, paired with a sinuous floor lamp in the same material and shade, or a large painting on the walls that echoes the tones and overall atmosphere of the room. These details can enhance the space, making it not only visually appealing, but also conforming to your aesthetic vision and individual style.
Even the fabrics you choose say a lot about you. Those who love velvet, for instance, have a classy contemporary soul. If you love this style - and it's already present in your home, perhaps on your upholstering or curtains - think about purchasing a new velvet couch. This bold and stylish choice will change the face of your living area, by giving new life to your space.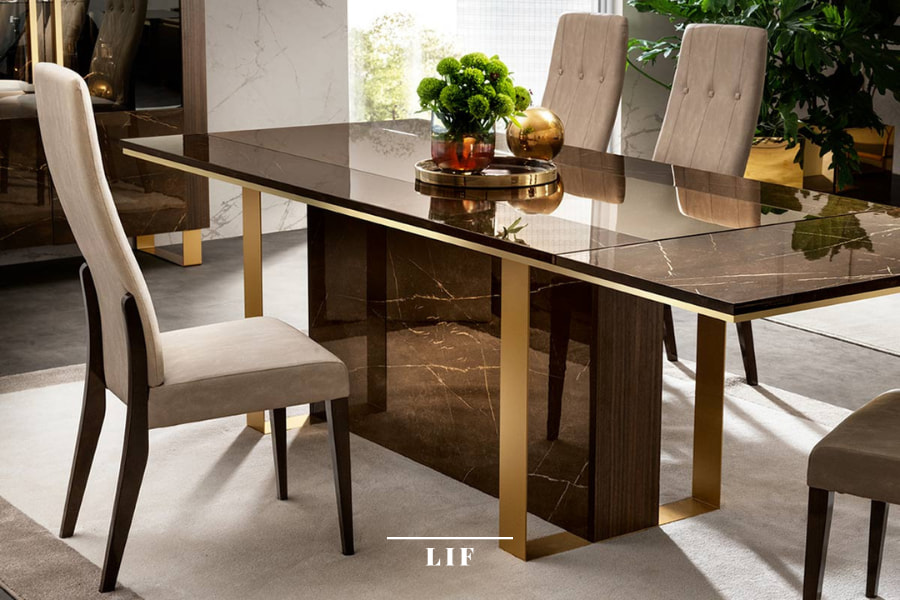 3. Create personal spaces
For your home to speak about you, you also need to customize your furniture with personal touches that define your personality.
Let's see some suggestions.
Walls with paintings or prints
Paintings and prints are always very personal. Some people love landscapes, others love urban scenes, and some others prefer abstract subjects. Choose a nice painting or print to hang in your living room or entrance hall. Your guests will sense your personality right away, thanks to the atmosphere recreated by the artwork you've chosen.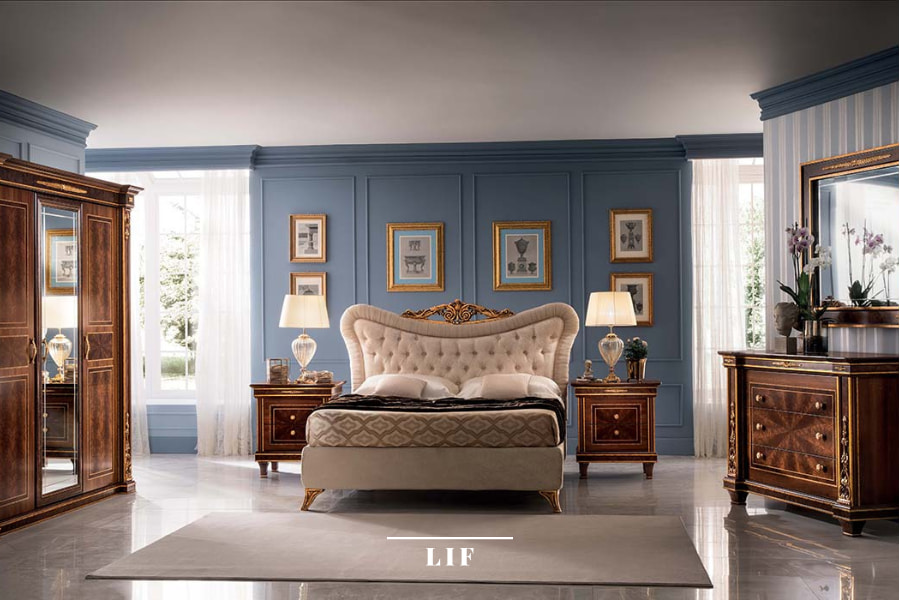 Pictures or personal objects
Not everybody loves paintings or prints. Today, many people prefer photography. And photos – whether of your family or not – can help you give personality to your rooms.
The same goes for choosing a few simple knick knacks or wall décors, like maybe the souvenirs of a trip in some exotic place. You can add one of these elements in your room, as long as it doesn't clash with the rest of your interior.
Choose furniture with modular design
Another key factor when it comes to custom room decor is choosing furniture with a modular design, which can be composed in a versatile and flexible way, changing its appearance and functionality with ease.
One example is the modular display case from Adora's Luce Light collection. This elegant furnishing solution allows you to add, according to your needs and preferences, a single display case to the right or left of the central two-door module, thus creating a unique environment that reflects your personality while offering functionality and elegance.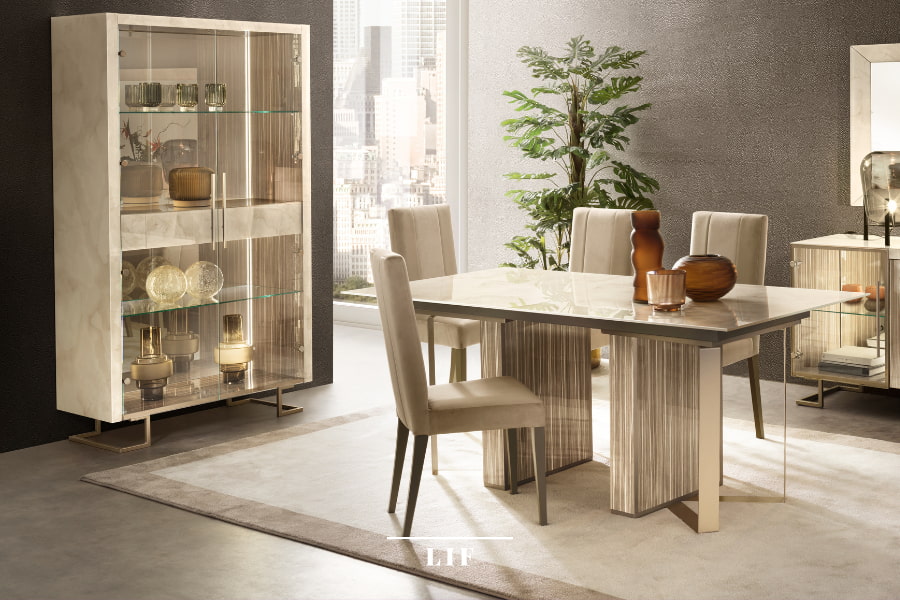 Be inspired by luxury contemporary and classic style for your customized home décor
If you decide to customize your furniture and you want to follow a certain mood, then you should choose leading luxury furniture companies that are able to offer furniture solutions of authentic Made in Italy beauty and quality to their customers, without sacrificing comfort and functionality.
Arredoclassic is one of them, with its various classic-style collections, one chicer and more elegant than the other, and its contemporary brand, Adora. The latter offers living room, dining room and bedroom collections capable of interpreting the value of traditional Italian furniture, with a keen eye on contemporary trends and the new way of living spaces.
What are you waiting for? Personalize your home and make it unique with Adora and Arredoclassic collections.