Italian style means elegance and sophistication, in all its variations. Indeed, Made-in-Italy products are famous and recognized worldwide, not only for their fine classic style, but also for their contemporary aesthetics.
Contemporary furniture is perfect for anyone who wishes to recreate a pleasantly balanced room, with care for details and unique pieces of furniture and accessories, to furnish every room in a sophisticated way.
Contemporary style is ideal to furnish every room of your home: from your bedroom to your dining room, from your study to your living room. This timeless design is defined by a classic approach with renewed shapes, details and concept.
Here is a list of the things you should know to fully capture the essence of this furnishing style.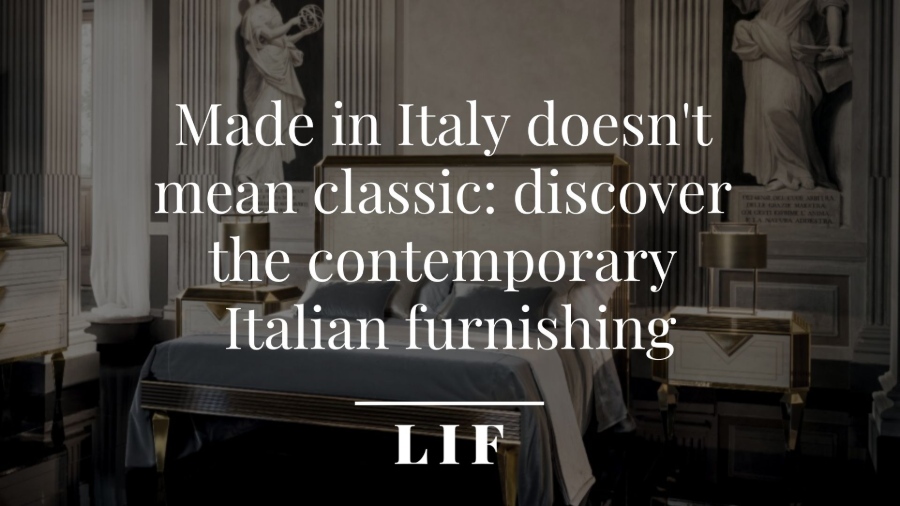 7 things you need to know about contemporary Italian furnishing
In recent years, contemporary style has become one of the hottest design and home furnishing trends.
If you want to recreate a unique furnishing scenario, start by creating a customized contemporary style mood board, by taking into account some relevant aesthetics and décor tips.
Here are some of the staples of contemporary style furniture:
Let's see these aspects step by step.

1. Decorative lighting
Lighting is an essential element for contemporary rooms, because, apart from playing a central role, it is also employed as décor.
Contemporary lighting solutions feature frames and lampshades made with high-performing and highly decorative materials, such as:
Glass
Metal
Fine fabrics
Iron
Crystal
Copper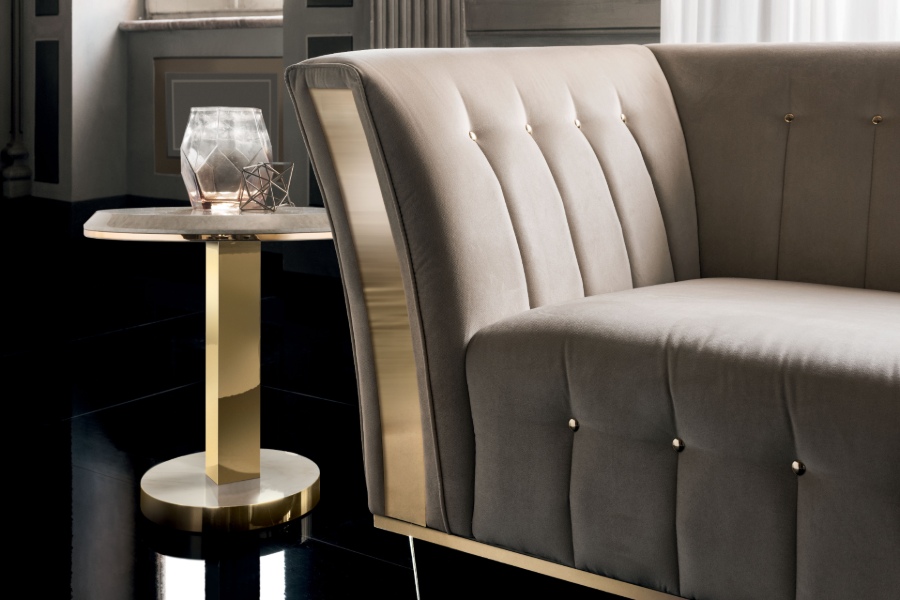 2. Colour palette
In each interior design project, choosing the best colour palette is essential.
Differently from modern colours, contemporary design requires soft colours, such as brown, dove grey, cream and pure white.
It is not uncommon to see walls painted on top with wallpaper on the bottom. If you want to create a playful theme, without giving up the elegant contemporary atmosphere, go for classy geometric patterns or linear prints.

3. Fabrics and textures
Generally, contemporary design includes natural fabrics. As a general rule, contemporary style homes feature furnishing items upholstered with fine fabrics, such as:
Fine and smooth fabrics that create sophisticated texture contrasts.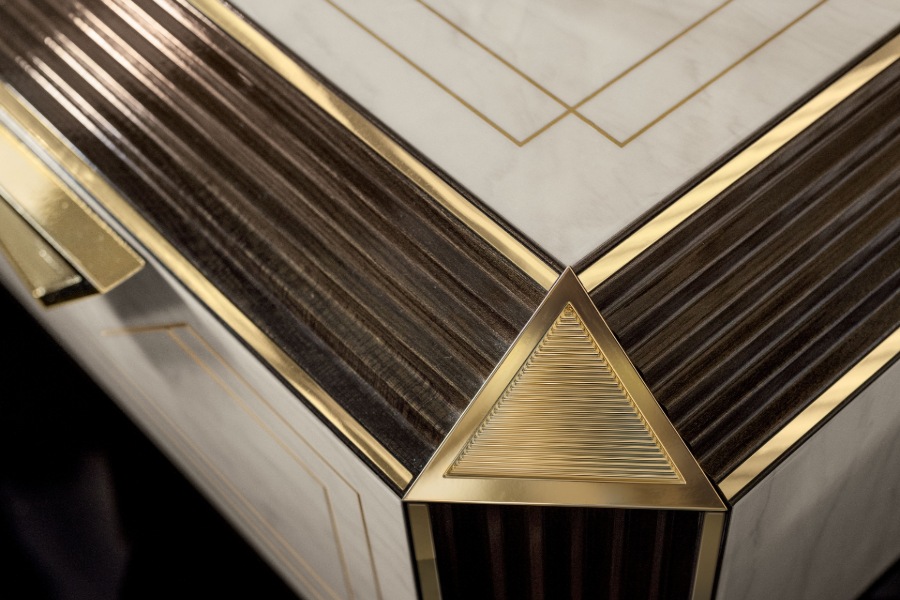 4. Curtains
Choosing the right curtains for each room is never easy, especially when you want to give a different personality to each environment, while retaining the same stylistic continuity throughout the house.
Contemporary style requires matte colours and simple nuances that add a touch of colour to the room, without weighting it down visually.
For this reason, in order to obtain a clean and impeccable result, choose long roller or ring curtains, based on your needs, with grey, white or beige nuances.
For a bolder layout, you can opt for red, black or ocean blue fabrics, without overdoing it.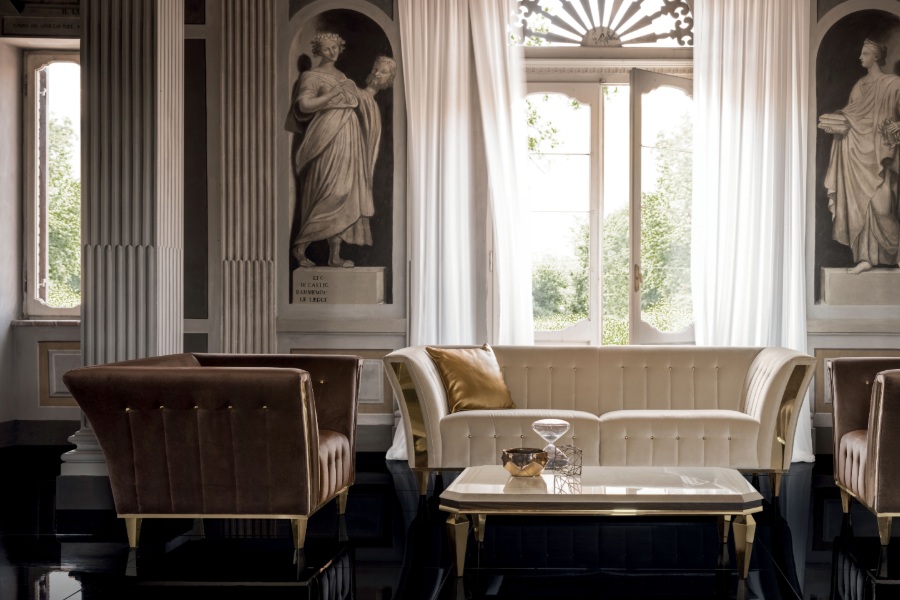 5. Furniture
Contemporary furniture features clean profiles, soft and well-defined edges, sculpture-like silhouettes and bold volumes.
Contemporary furniture includes unique design elements, with thin profiles, usually made of light wood and finished with gold leaf details or marble, glass, metal or stoneware tops with different finishes, or powder coated metal plates, for armchairs and couches.

6. Floors
Contemporary floors must be barren and smooth, and embellished from a visual and tactile standpoint by rugs or by a thin layer of carpet, if you don't like bare floorboards or tiles.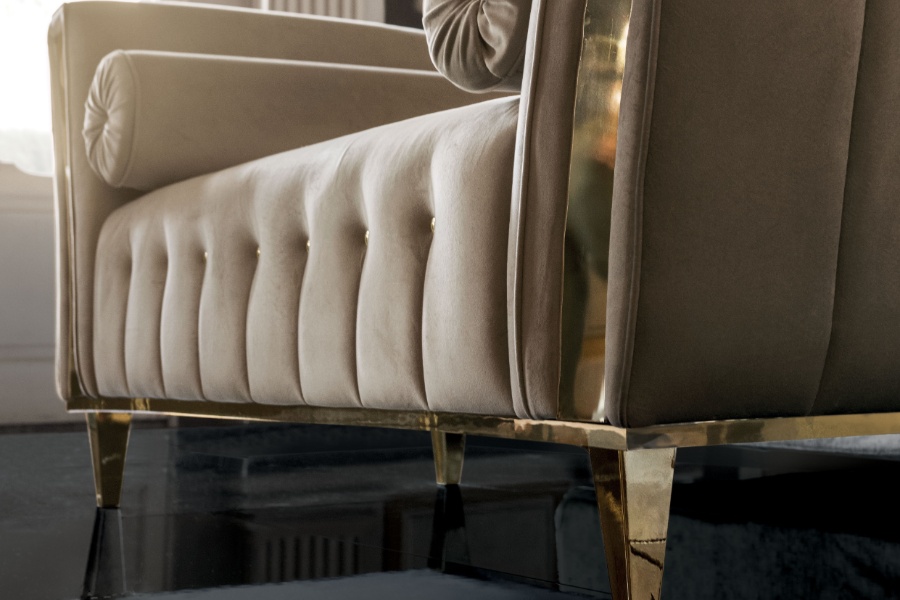 7. Wall decoration
Glossy and matte black, natural wood or metal frames, design clocks and abstract paintings are perfect contemporary solutions to decorate every corner of your home.
If you want to add more than one element, hang them close, so as to create a sort of mosaic, for the best visual impact.

Why you should choose contemporary Italian furnishing
Contemporary style furniture is perfect to combine the clean and glamour allure of this style and the typical elegance of Made-in-Italy design.
Choosing contemporary furniture means recreating a calming and placid atmosphere, with a formal and stylistic balance unlike any other style. This is why you should choose this interior design.