When we speak about creating an interior design mood board we are referring to the phase that comes before the realisation of the actual project.
The initial objective of a designer must be that of proposing an idea in keeping and consistent with the client's desires and expectations and able to transmit that which is desired.
Throwing yourself into planning without having shared and approved a mood board is a risk that you must avoid, even if you are not professional designers. It is a really useful and functional tool to present ideas (furnishings and graphics) and provides a sort of conceptual map of all that the project could become once realised.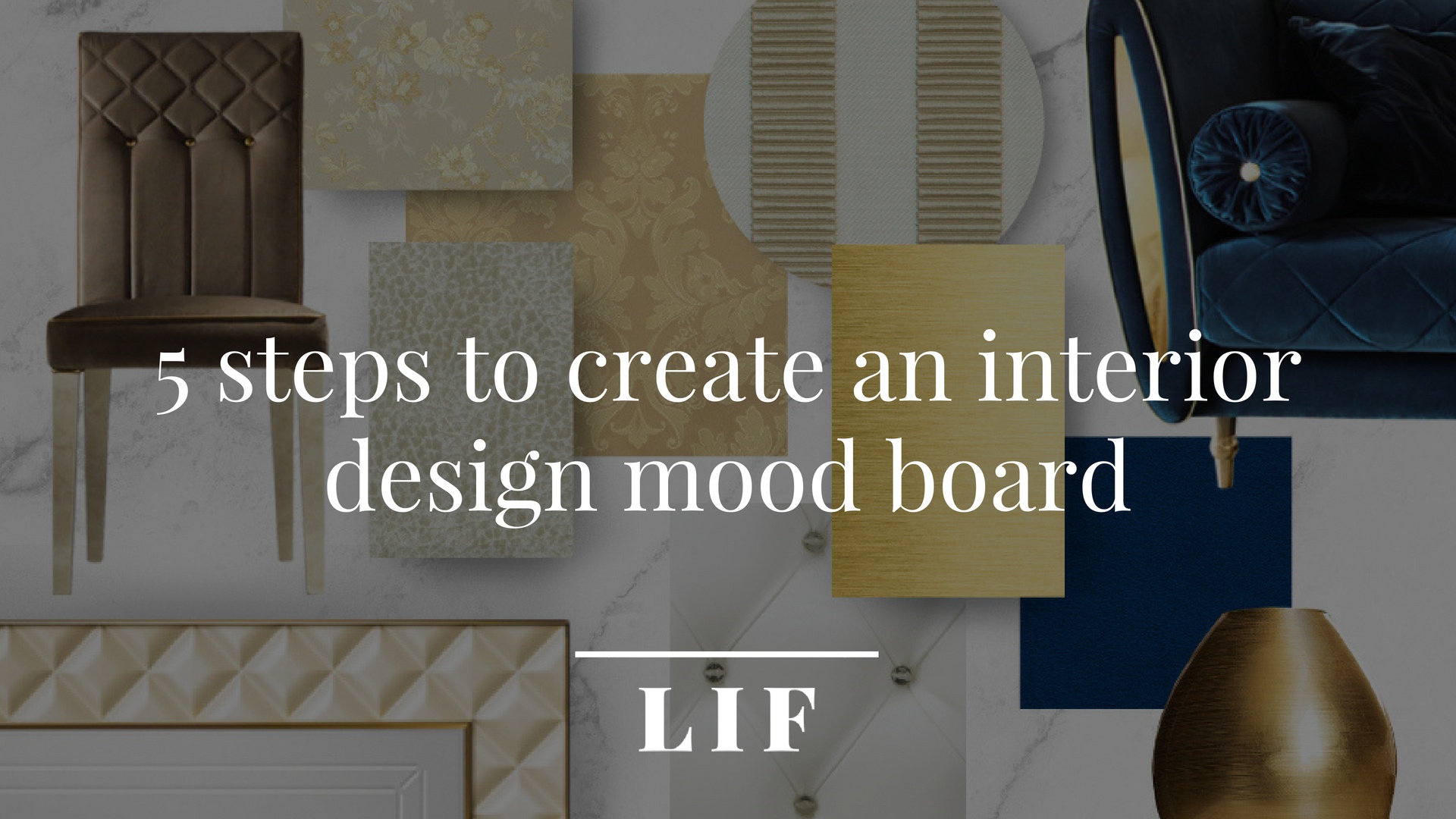 What exactly is a mood board?
In a few words we can say that a mood board is a series of images, designs, illustrations, texts and textures that provide the vision and atmosphere at the base of the interior design project (but also in the field of graphic design, web design, fashion, etc.).
It is the first draft for an idea, the point of departure and the foundation upon which the design phase can take off.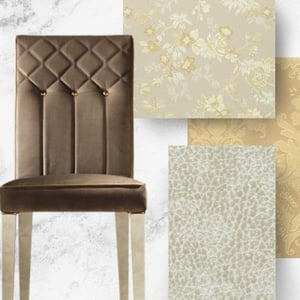 It is not a product, but a tool with which you can communicate visual concepts and define the direction in which you wish to proceed. It demands time and work, generally significant, in researching all its constituent materials and covers plans, colour and fabric samples, types of furniture and furnishing accessories, shapes and decorative motives, all put together to provide a complete and emotive vision.
The main task of the mood board, other than providing a guideline for the work of the designer (and so gathering ideas in the best manner to render them consistent one with the other) is that of clarifying what the client proposes, seeking to convey an idea of how the home will be once the design work is completed and creating an emotional reaction. In this way you can avoid misunderstandings and doubts, above all involving the client in the creative process.
How to create an interior design mood board
The mood board does not come from a creative impetus, in the classic sense of an "epiphany" (the eureka moment). It does not come to light whilst walking on the beach or taking a soak in the bath. As we said above it is a long and demanding task that calls for visual intelligence and analysis.
The designer involved must seek a simplicity and clarity in order to communicate his or her ideas to the client. If you yourself wish to take on the creation of a mood board you must aim to achieve the same for a single reason: to create a tool that can help during the design of the interiors of your home.
For this reason, and particularly for those who are not designers by profession, we propose a series of steps to follow to create the perfect interior design mood board for your needs.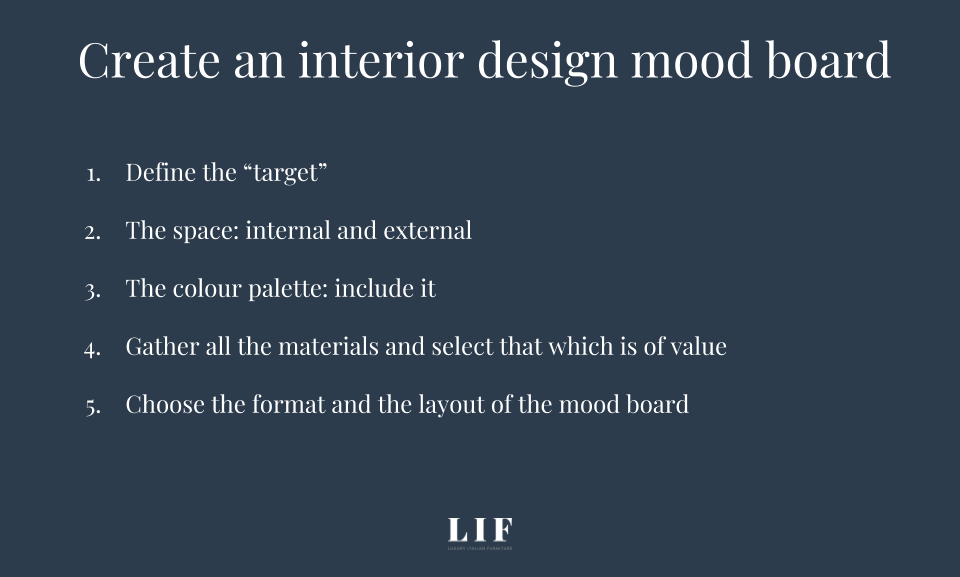 1. Define the "target"
Said in this way in seems we are addressing designers. In reality we are talking about a more personal aspect. Whilst we advise the professional to identify the buyer and so tastes, concerns and expectations of the client, to you we would say that more simply you need to think about what you love and your needs: you are your own clients.
You need to include that which you like and which stimulates you, furnishings and accessories that are linked to your hobby or ones that have always fascinated you. Of course, you must not forget to impose a line that is aesthetically consistent and practical.
2. The space: internal and external
The step after the analysis of the space for which you will prepare the mood board in view of a complete and harmonic interior design project.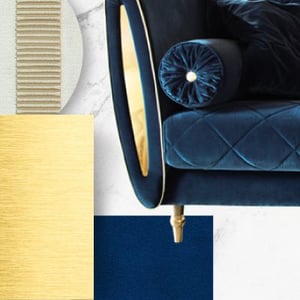 The first environmental element to analyse is that outside the house: a mountain home offers significantly different furnishing options compared to a seaside apartment or a country house. There are styles that are more or less suitable for each of these residences that you should take into account.
The second environmental aspect concerns the interior. Consider if it is completely void or if there are already certain pieces of furniture available: is it best to throw them away or keep just a few? Then there is obviously the space available, room by room, with its real furnishing potential that define the options open to you.
3. The colour palette: include it
Before amassing images and selecting them based on the style you wish to adopt and reference space for the interior design that you wish to create, you should choose the tones that characterise the mood board and your future home.
Curtains, beds, sofas and cushions, furniture and accessories: every element that you seek out must be part of a series of tonalities that you have selected beforehand. Colour plays a primary role in furnishing and so you must look for colour and shade samples, consonant and purposely eclectic combinations (but with a positive impact).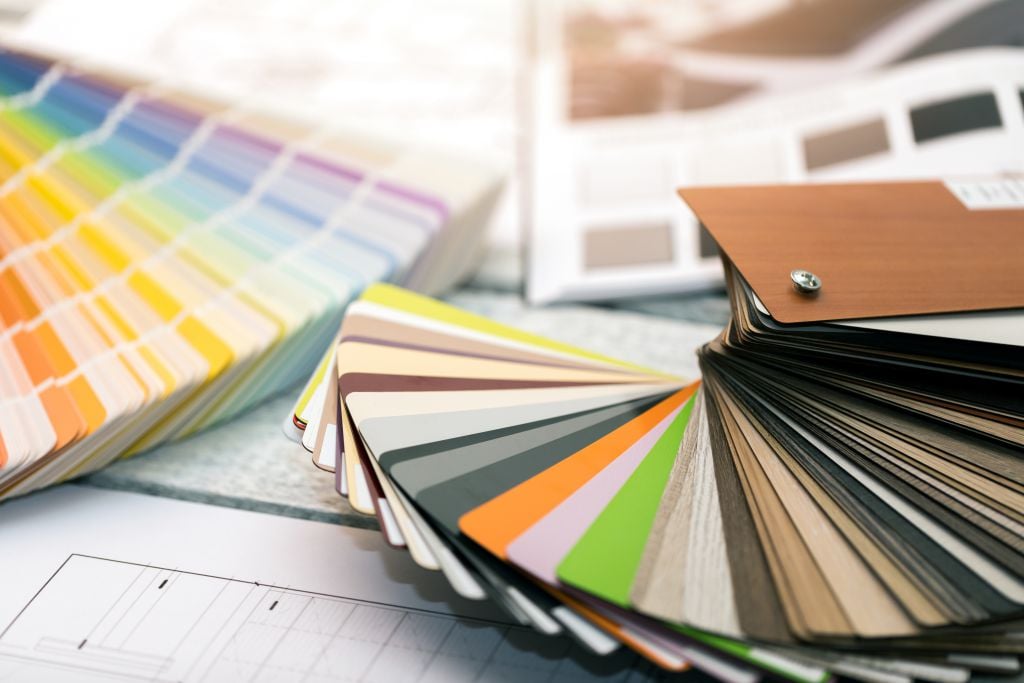 4. Gather all the materials and select that which is of value
The space and your tastes have offered you a guideline. Now you should proceed to collect images that represent this, that which you like and more generally that which expresses something about you and what you are interested in. In this sense it may be useful to define the keywords that help to restrict the search and best describe what you intend to do.
The collection of images is not just about a Google and Internet search: books, magazines, photos of the real world taken with your smartphone are all important.
Every detail that you believe is appropriate and offers inspiration can influence the composition of the mood board, you just need to keep your eyes open.
Stock up on visual material, all you need to do is select, move, mix and exchange to achieve the ideal composition (or compositions) for your interior design project.
---
Do you want to know more about interior design world?
---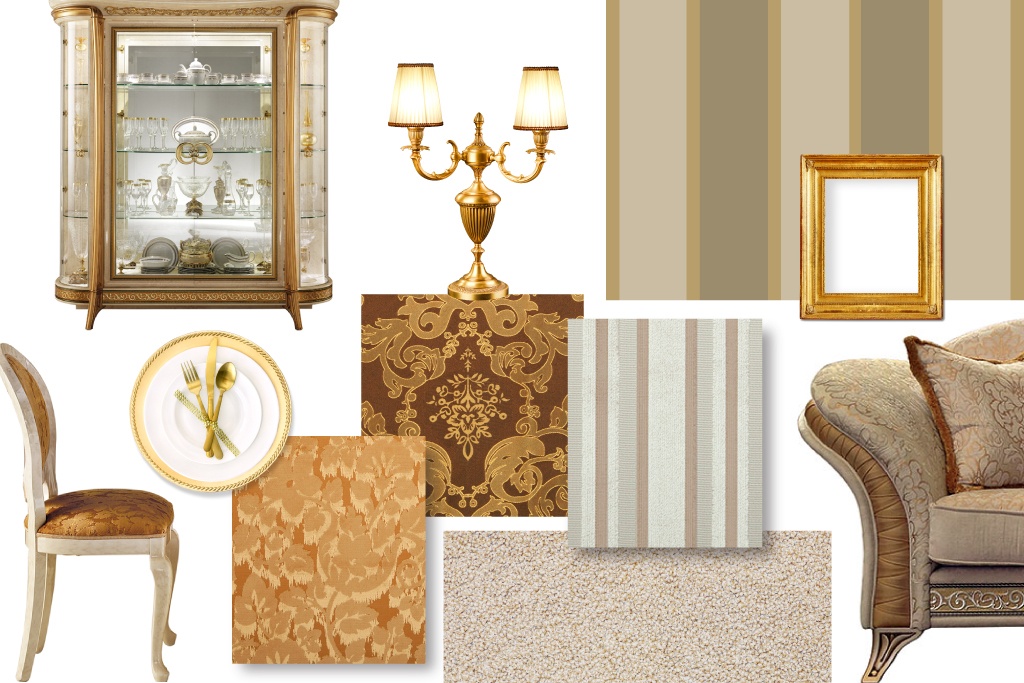 5. Choose the format and the layout of the mood board
The final step to create an interior design mood board concerns an entirely formal aspect: the format and the type of layout that you intend to adopt.
It is not just a question of digital or paper, but also concerns the arrangement of the collected images and written information, other details and perhaps fabric samples (obviously not in digital format) to help in the choice, so offering the added extra of a tactile experience.
The composition can be linear and precise or more precise or more emotive and in a state of organised chaos: it depends on your own natural state of organisation and a little as to how you prefer to express your idea of interior design. The typography element is also of some importance: the choice of font and characters for the project are not to be disregarded.