Made in Italy interior design has always paid impeccable attention to detail and a love of refined and elegant style.
The different aesthetic trends in Italian furniture are appreciated all over the world as, thanks to the multiple colour palettes and decorative features associated with the various furnishing styles, they allow you to furnish the main areas of your home in a unique and personalised way.
However, it is often difficult to distinguish one stylistic variant from another, as apart from some aesthetic features, the differences between some types of design and others are minimal but still extremely decisive.
In this article we will analyse the concepts of traditional and contemporary aesthetics, focusing on the distinctive elements that make these two styles unique.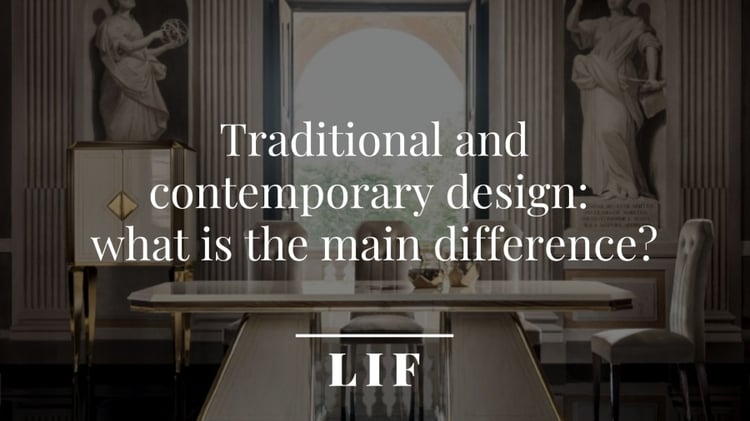 Traditional and contemporary design: a matter of details
True connoisseurs of Italian furniture can recognise the different stylistic variants at a glance.
Below, we will provide you with the key indications you need to distinguish between traditional and contemporary styles and then decide which of these two designs reflects your taste in home decoration.
More precisely, we are going to talk about:
Let us proceed by analysing them separately.


Contemporary design
What distinguishes contemporary design from other styles is its hybrid and varied nature, as it mixes key elements of other styles, borrowing characteristics from modernism, postmodernism, art deco, deconstructivism and futurism.
Contemporary aesthetics began to become popular around the 1970s and are still evolving, which is why it is not possible to place it in a precise historical period.
Compared to modern, contemporary design, it appears more versatile and dynamic.
The palette of contemporary scenarios is made up of varied colours, ranging from neutral shades to bold, energetic colours: a mix of nuances aiming for a sophisticated and lively colour contrast.
Another element that makes a contemporary style recognisable is the minimalist and decisive silhouette of the furniture, created through a balanced choreography of curved lines and rounded shapes that make the entire aesthetic composition both attractive and welcoming.
As far as the choice of materials is concerned, contemporary design favours the use of wood and steel with the addition of metallic and satin finishes in shades of gold and silver.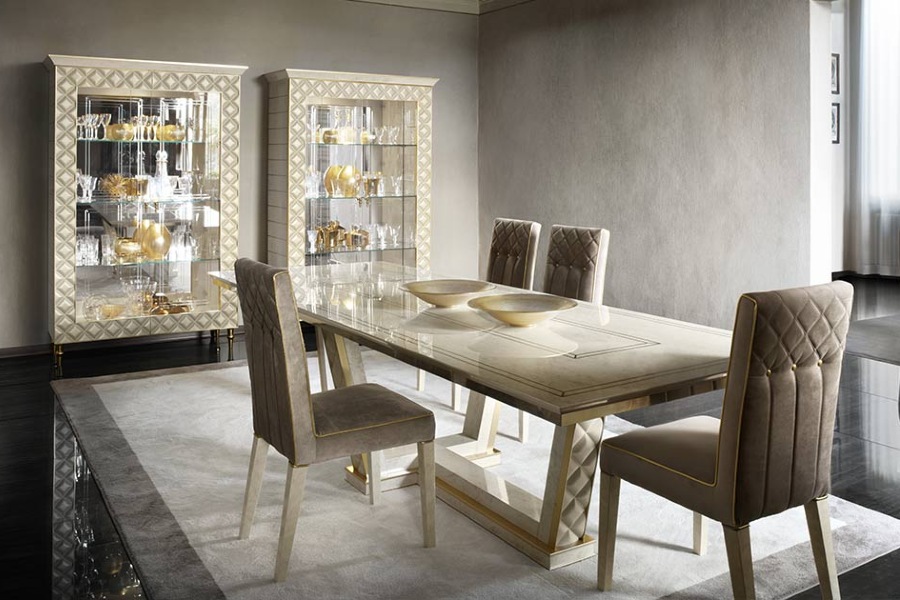 Traditional design
Although the two terms may seem synonymous, the classic style can be clearly distinguished from the traditional style.
In fact, traditional design is based on the Greek and Roman styles, showing order, symmetry and proportion in their forms. This makes it stand out for its elegance and warmth, which appear simpler and more modern than the classic aesthetic.
In contrast to classic taste, the traditional style is less opulent and 'ostentatious'. In traditional furniture, the colour palette is wider and richer: it includes neutral colours as well as more vivid and accentuated patterns.
Like classic design, traditional style shows richness and refinement in its details but in a less excessive manner.
So, in traditionally furnished rooms we will find furniture with less rigid forms, made of oak wood mahogany and cherry wood, enriched with ceramic inserts, marble and gold and silver finishes, but with a decidedly more considered touch.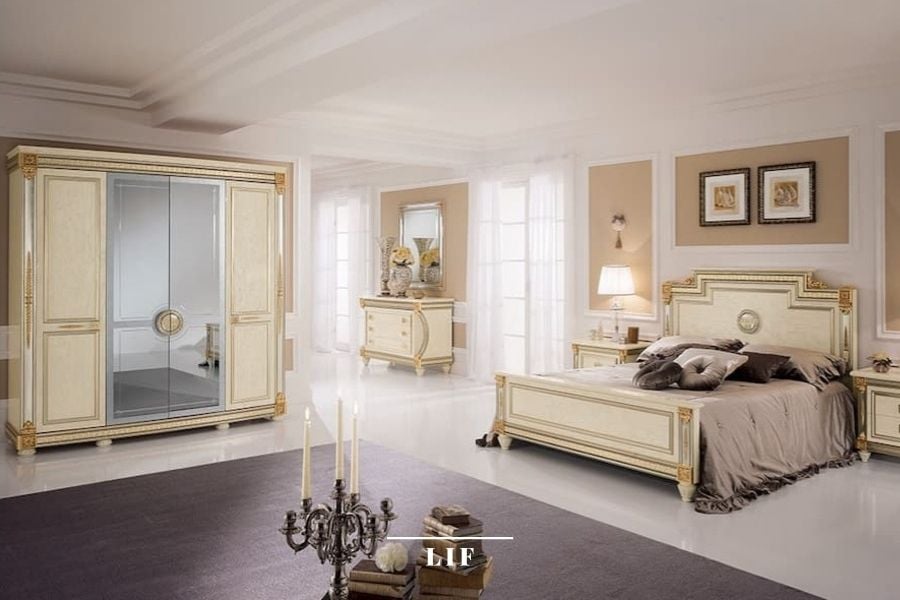 The substantial differences you need to know between traditional and contemporary design
Here you will find a brief overview of traditional and contemporary styles. We have differentiated between the two aesthetic styles by highlighting their distinctive features.
These are undoubtedly two variants of great value and aesthetic depth: both are suitable for furnishing the main spaces of a home, making it elegant, comfortable and functional.
Decorate your home according to your taste and following your way of living your daily life in your home make every room a cosy and impeccably furnished setting.