If you love renewing your home - even by just adding some details - you'll be happy to know that contemporary interior design is the right style for you.
Always at the forefront and aware of any news on the interior design horizon, contemporary style has its own character, full of innovation and contaminations from other styles.
Up-to-dateness is the key word for anyone who wants such an innovative and thought-provoking design in their home.
And then, the resulting wide and empty spaces, go hand in hand with attention to detail, which – precisely for the simplicity typical of this style - is essential to personalize your home.
In contemporary homes, details are essential and must be selected with care. However, we cannot expect any kind of detail to be suitable, when paired with a contemporary piece of furniture or room.
There are rules for details too, in contemporary design.
If you want to renovate your home in a contemporary style, whilst keeping the right attention to detail, follow this short guide that sheds light on this - non-negligible - aspect of interior design.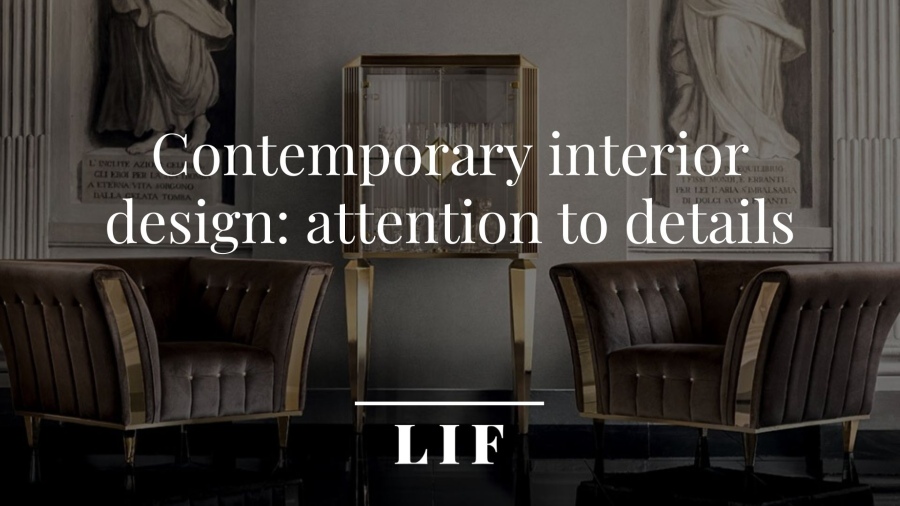 Contemporary interior design: technology and green vision of life
Being always on the forefront of new trends, contemporary style perfectly marches all 21th century life comforts. The tech devices we use every day become part of the environment, insomuch that they become one with our furniture.
This detail should not be overlooked when decorating a contemporary home. Indeed, we can't ignore, for instance, what flat screen TV should we choose, or where should we place it. It must become part of the design you chose and harmonize with the rest of the space.
However, contemporary style has a dual nature: next to a strong drive for the future, it also looks back at our origins, at untamed nature. In this type of style, the presence of green, of wild nature is very strong, in stark contrast with the tech elements present in the same spaces.
Today, human life is strongly affected by new technology, yet, at the same time, also by a sustainable lifestyle and a greener approach to the environments surrounding us.
Let yourself be guided by these two opposed yet complementary spirits in designing your contemporary home, and even choosing the details will much easier.
Details in contemporary interiors: 3 tips
Let's see now what details can embellish your perfectly contemporary interiors, making them more personal and unique.
Lamps, paintings, rugs, prints, wall decorations, wall painting and knob or floor materials: whatever element you want to focus on to turn it into a well thought-out detail, with a spotlight in your new home, you should follow some simple rules, to stay true to your decisions and to contemporary design.
1. Chromatic contrasts on light colours
It's absolutely fair to create strong colour contrasts in a contemporary style interior, using one or more bright furnishing elements, on basic light elements.
A neutral dining room (e.g. beige nuances) can be personalized with a nice yellow or bright red abstract painting. The resulting contrast - apart from being true to the style - will make your living area more personal and characterful.
The same applies when you choose a couch with a nice bright fabric (velvet is very popular right now), such as blue or green. If your room has light-coloured walls - or even white - the contrasting scenic effect is assured.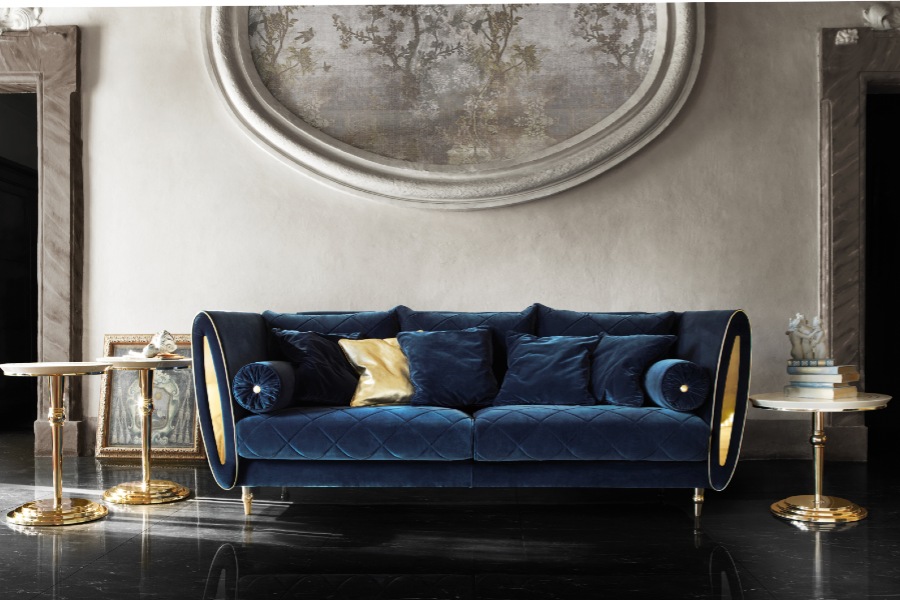 2. Wooden and natural stone details
And what about natural materials, forever loved by interior designers? Loyal to the green spirit, choose wood and natural stone, not just for your furniture or coverings, but also for some bold details in a room. Perhaps a floor lamp with a natural wood stand, or a wall with stone décors, can add a dash of uniqueness to your room.
And new technologies give you the chance to use coverings that reproduce marble, just like the real one.
3. Elegant glass elements and windows
If you want a contemporary home, make way for glass elements, mirrors and – why not?! – even crystal.
When you choose these materials, simplicity becomes sophistication, to recreate a classy and never-trivial environment. Make your home unique, by customizing it with mirrors and glass tops. You'll be proud you added some unique elements to your interiors.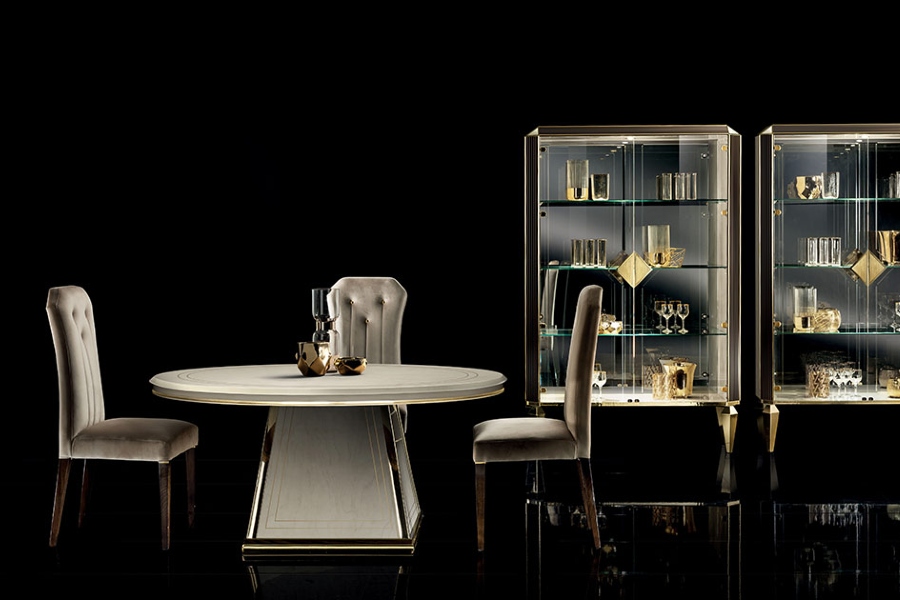 Attention to detail: why it is important
Contemporary style elements can be recognized by wide spaces, clean lines and light hues. The minimal layout impact is pretty obvious when you step into a contemporary home. However, this essential aspect does not exclude the possibility of adding a few decorative items in the room you are renovating.
Details are important: they help characterize the environment, making it more personal. Choosing one material over another, a specific colour, or a wall decoration, help you customize your home and making it unique. If you want to feel at ease in the rooms you are renovating, don't forget to include details in your interior design project. You'll have the pleasure to include your personal touch in the entire project of a perfect contemporary style home.