Illuminating Yellow and Ultimate Grey: these are the colors of 2021 according to the Pantone Color Institute.
The shade of Illuminating Yellow is reminiscent of the golden hues of a summer sunset, while Ultimate Grey - a softer, lighter shade - is a grey that evokes a sense of composure and stability.
These unusual colors are not lacking in versatility, adapting to different furnishing contexts in the home.
In particular, they are ideal for creating daring furnishing atmospheres, as they are part of the color palette perfect for contemporary style.
Both colors are able to dress the interi
or of your living space with charm and elegance, evoking a pleasant feeling of comfort and luxury.
In this article, we will give you some tips on how to decorate each room in your home by playing with these fantastic shades.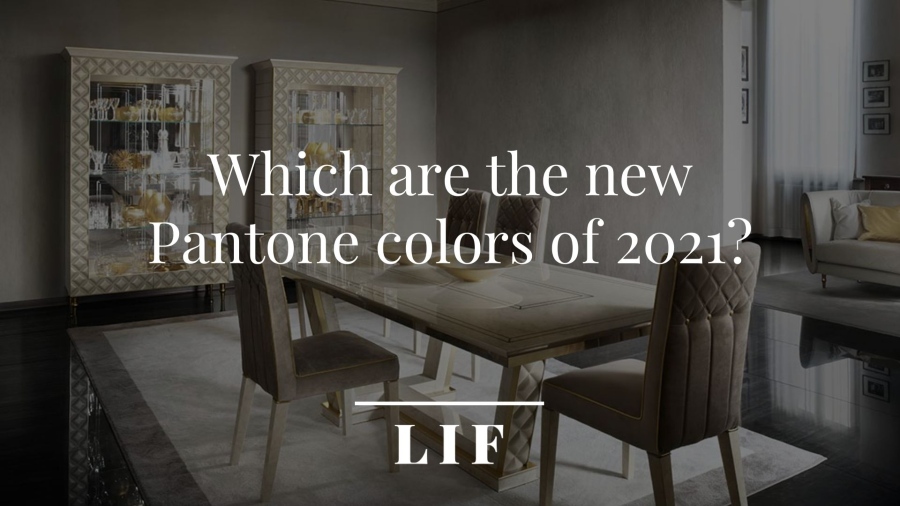 New Pantone colors of 2021: how to use Illuminating Yellow and Ultimate Grey to decorate your home
When designing each furniture composition in your home, always give full rein to your creativity and taste.
Besides that, it is always good to keep up with the latest color trends so that you can live in a contemporary ambience with attention to detail that speaks about you, but is also in line with design trends.
Here are 3 key tips to breathe new life into your home, in different ways, using Ultimate Grey and Illuminating Yellow:
Let's now look at each point individually.


1. Paint the walls or apply wallpaper in one of these shades
The color of the walls determines the mood of each interior, which is why it is important to define at an early stage which color or type of wallpaper will be used to decorate the walls.
Starting with the choice of wall color - whether Illuminating Yellow or Ultimate Grey - the life of your interior design project begins here.
This is because, as a consequence of the color choice, you will then find furniture ranges for the living room, bedroom and living room that match the chosen color. Paint in these shades is readily available, as are wallpapers.
As the whole house should reflect contemporary taste, it is important that the pattern of the wallpaper gives a sense of sobriety and tidiness.
Opt for geometric prints, striped patterns or modern, sophisticated designs.
2. Opt for a collection of furniture in these colors
Select the furniture you prefer, in perfect contemporary style and complete with elements that recall these sophisticated colors.
For the lounge, you could opt for a chic and comfortable suite that recalls Ultimate Grey: with edged profiles and upholstered in contrasting fabrics and faux leather, finished with a plinth profiled with shiny gold metal.
Or, you could choose cozy, comfortable sofas and armchairs with a strong line: with bold vertical and horizontal quilting, with a front plate in an elegant gold finish that matches well with Illuminating Yellow.
For the living room, you could opt for furniture elements with softer lines and soft colors where ivory and beige enhance the depth of the furniture's lozenge-shaped surfaces and go perfectly with the refined golden finishes.
While for the bedroom, choose sophisticated, precious furniture rich in elements with a marked geometric cut and golden inserts contrasting with shades of black and ivory.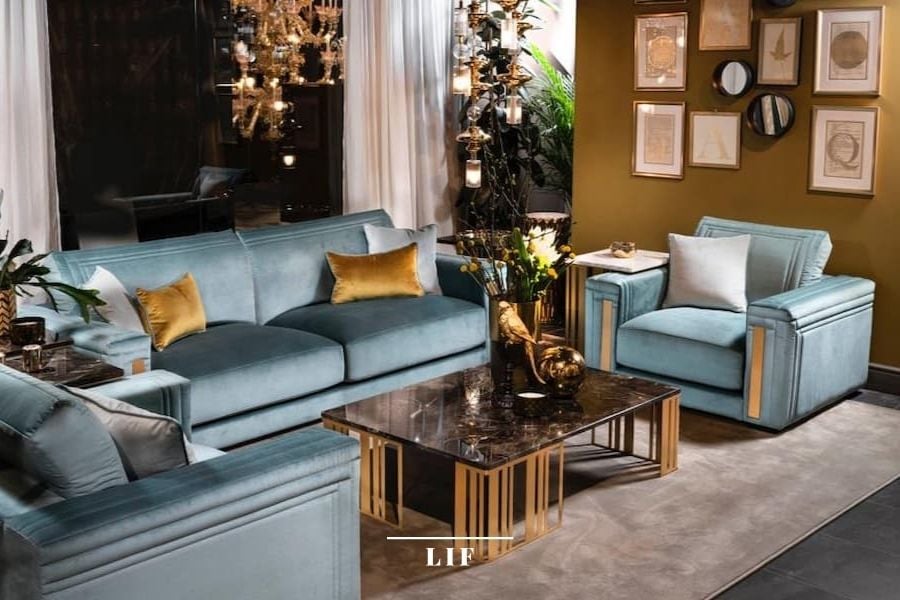 3. Choose decorations and design objects in these colors
Both colors are perfect for the finishing of different furniture accessories, such as:
Frames
Mirrors
Accent cushions
Carpets and rugs
It will not be difficult to find decorations in these shades as, nowadays, it is possible to customize every single element.
This is so that you can give a personal touch to every room in your home.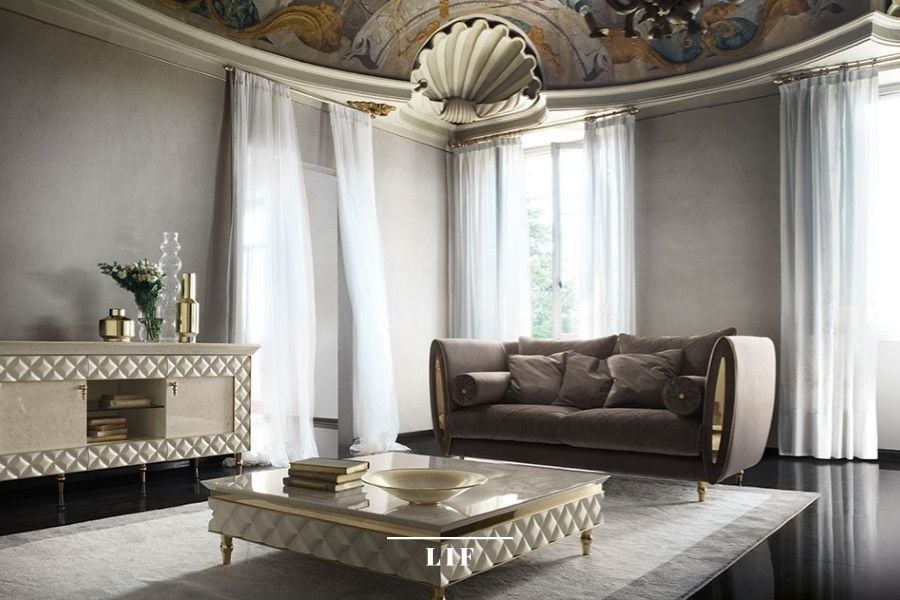 Use the new 2021 Pantone colors to revamp your home
In this article, we have talked about the new 2021 Pantone colors: Ultimate Grey and Illuminating Yellow.
Follow our short guide on how to use these shades with their great chromatic and decorative potential and create sophisticated and impactful furnishing scenarios.