Whether you want to completely renovate a house or just make a few stylistic changes, wall painting is one of the most important steps for a successful total or partial redesign.
This is essential to create a visual coherence within the living spaces, in a balanced color scheme that harmoniously links the style of the rooms.
We are often guided by personal taste and current trends, but we should ask ourselves a few questions before assigning a certain color to a room.
Which shade best matches the existing furniture? Do we opt for a bold color or for a more neutral palette? Do the furnishings have a classic or a modern style?
There are many questions to be considered before deciding which color to paint your walls.
To get the best possible guide within a color palette that is truly varied and constantly evolving, it may be useful to know what the 2021 color trends are.
In this respect, we have compiled 5 tips that you can take as a starting point for choosing the right shades to apply to the walls of your rooms.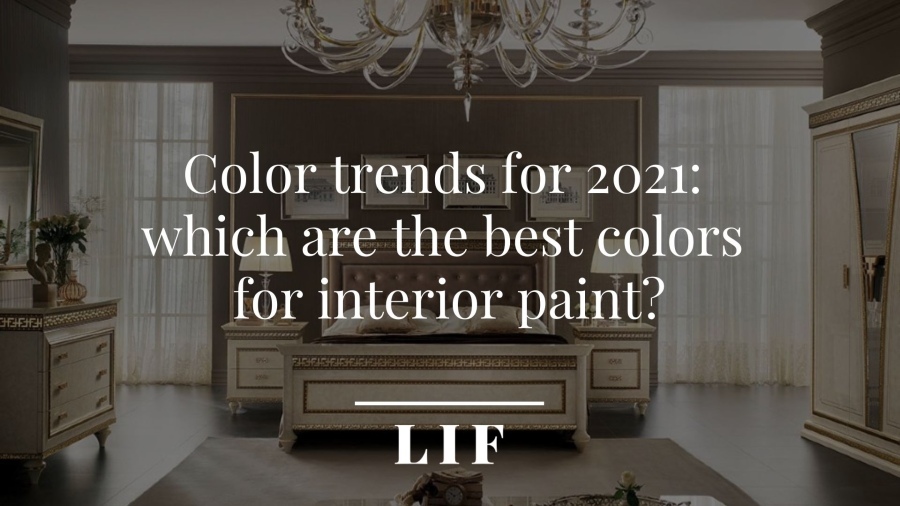 Color trend 2021: a face-off between discretion and liveliness
The topic of which color trends for 2021 are the most popular is mainly dominated by two themes, that have discretion and liveliness as their cornerstones.
On the one hand we find soft and delicate colors. These are perfect for creating a neutral decorative base, which can be combined with either classic or modern furnishings.
In contrast, we have vivid, bright tones, to be applied in a measured manner on walls so as not to create too overpowering a visual effect.
It is precisely because of this clear-cut dualism that it is important to understand which chromatic path we wish to take, remembering that, apart from seasonal trends, we must take our personal taste and the general mood of the house into consideration.
Let's take a closer look at the 2021 color trends.


1. White and cream, the elegance of simplicity
If you are undecided and don't want to take any risks or if you prefer to opt for a safe and versatile choice, you can opt for classic colors such as white and cream.
Nuances with a timeless charm, which blend perfectly with any type of decor.
If there are already decorative accessories in the home, moving towards discreet colors on the walls will have a balancing effect and make the surrounding furniture stand out.
Choosing sober colors lends essentiality and neutrality to the spaces leaving the details to embellish the environment.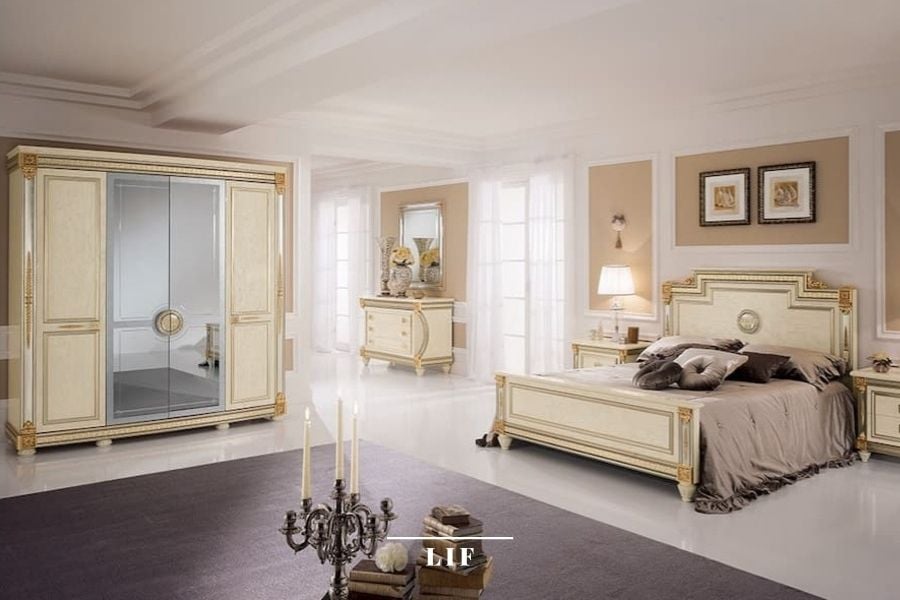 2. Grey, Pantone color of the year 2021
Much loved and always extremely on trend, grey, in all its shades, is one of the color trends for 2021. Versatile and never dull, it is an excellent choice to add character to a room while remaining within that low profile and not at all oppressive color range.
The hugely commonplace use of grey in the world of interior design is well known, but its success was further underlined and certified after it was awarded the title of Pantone Color of the Year 2021.
The American Academy, famous for providing previews of color trends in the field of fashion and furnishing, has awarded Ultimate Grey, a subtle shade of grey which conveys a sense of calm and solidity that allows it to be used indiscriminately on the walls of any room without risk of error.
Thanks to the versatility of such a delicate palette, grey is an evergreen on the color scale, which goes extremely well with elegant and sophisticated furnishings.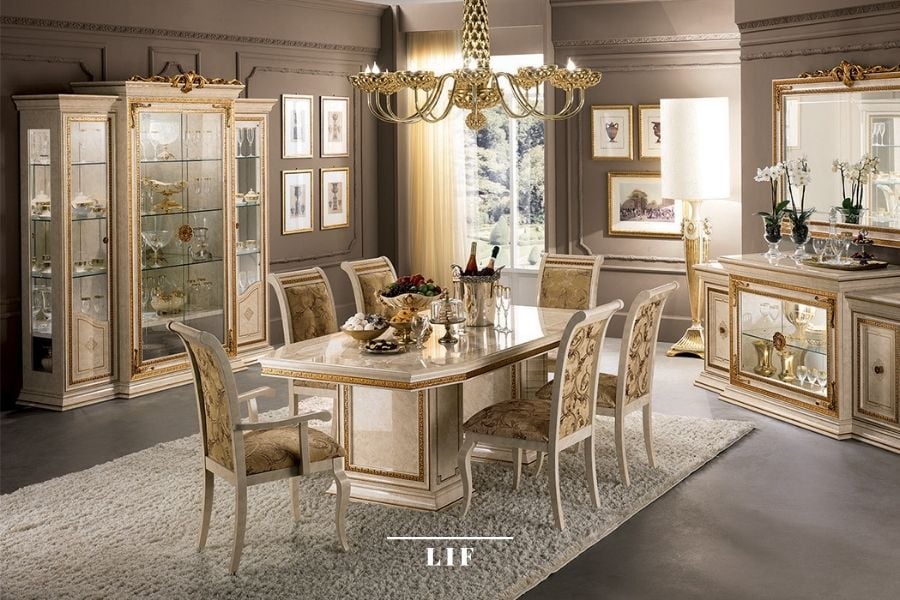 3. Green, a reminder of nature
Green is a color trend that suggests a strong need for a rapprochement with the natural dimension.
A need shared by many, resulting from a difficult year marked by the Covid-19 pandemic, which forced us indoors and away from nature.
There is a wide range from which to choose, but among the most popular shades we would certainly suggest sage, a desaturated green which, being able to instil a sense of peace and tranquillity, is very suitable for the bathroom and the bedroom walls.
The same sobriety can be found in the olive shade, which is more intense than sage but still discreet, suitable for a prestigious living area.
Tthe mint palette is also doing well recently: it is bright and energetic, perfect to lending freshness and liveliness, for example, to the living area.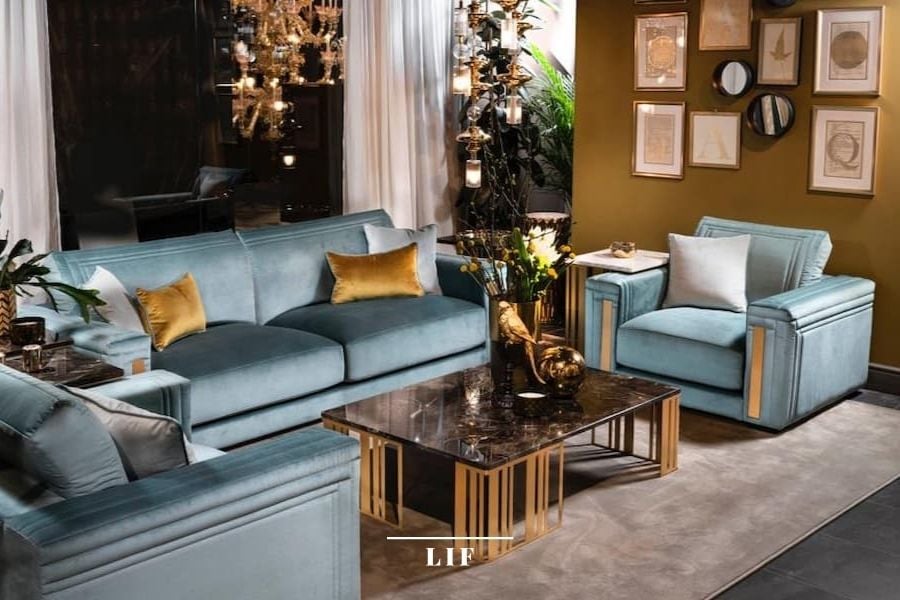 4. Brown and dove grey, the colors of the earth
Still on the subject of reconnecting with nature, among the 2021 color trends, there has been a great move towards earthy tones: from stronger shades such as brown, rust, brick, marsala and terra di Siena, to lighter colors such as hazelnut, dove grey, caramel and peach.
If we are lucky to have large rooms which, therefore, do not suffer from an optical reduction of the spaces, we can dare with stronger tones, to be broken up with contrasting elements: we suggest the use of golden details or combinations with the green palette.
When rooms are small, it is preferable to go for subtle colors.
Dove grey is definitely a winning choice and its undisputed success over the years confirms this. Never boring, it is a true chromatic passepartout thanks to which we can easily link the elements present in a room.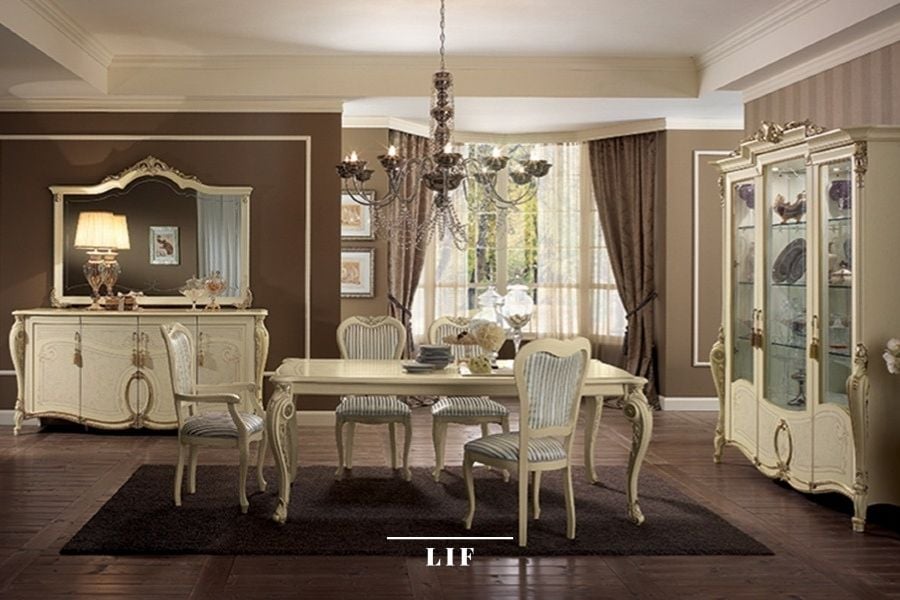 5. Navy blue, the certainty of an evergreen
If we want to create a sophisticated bedroom to have an elegant but strong character, we go for navy blue, which has always been considered a sober and refined color.
Think about the possibility of using this tone to create an accent wall, for example the one behind the headboard of the bed, to create a pleasant scenic effect.
Navy blue is also very suitable for the living room, contrasting with brighter colored furnishings, such as the very up-to-date Illuminating, vitamin yellow that has also been elected Pantone Color of the Year 2021 together with the aforementioned Ultimate Grey.
Combining neutral colors with stronger color touches is a popular technique for creating optically dynamic rooms without the burden of large colored portions.
For this reason, although blue has an infinite number of shades to choose from, we recommend using it on one, or at most two, adjacent walls to avoid the box effect which would reduce the space in the room.
When it comes to color combinations, blue next to white always wins in a combination with an undeniably Mediterranean flavor.
We also include combinations with shades of grey and sand for an elegant look.
How to create a harmonious environment, all the tricks
There are many 2021 color trends to choose from to brighten up the walls of your home. This is due to the fact that the interior design sector is always filled with interesting ideas and innovations to draw on.
Although renovating rooms is a fairly simple process, it does require care to create a pleasant balance between colors and furnishings and to respect the mood of the home.
To create a visually pleasing stylistic continuum, we follow a decorative thread that creates a coherent vision, accompanying us through the various rooms as if we were in a chromatic story.
To achieve this, we need to bear a few simple rules in mind when creating a dialogue between furniture and wall colors:
We should carefully study existing furnishings
Take into account the available space so as not to choose a tone that is too dark and detracts from the airiness of the room
We opt for appropriate lighting that emphasizes the right points, highlighting otherwise flat areas of color