Color represents an important element in the design and aesthetic impact of a home since it can define its look even more so than the style of furnishing, generating effects that can go to the extreme.
Thus, choosing a color palette and its related color theme for a single room or more generally for the interior of a home calls for extra attention to the use of the environment in question: what "happens" here (eating, cooking, sleeping, relaxing) and which hues are most appropriate for the purpose? Each room has its own "needs" to be met in terms of furniture, light and color.
In our specific case, we are going to consider which would be the best colors for a master bedroom that is the realm of rest, starting from a simple concept: there are colors and hues that can provide a relaxing atmosphere to the environment, just as there are others that can stir different emotions. It is clear that in a room dedicated to rest and to the night, it is decidedly better to set up a chromatic dialog on the them of relaxation, intimacy and silence (and why not, even romantic moments), almost following the ideas set out by color therapy.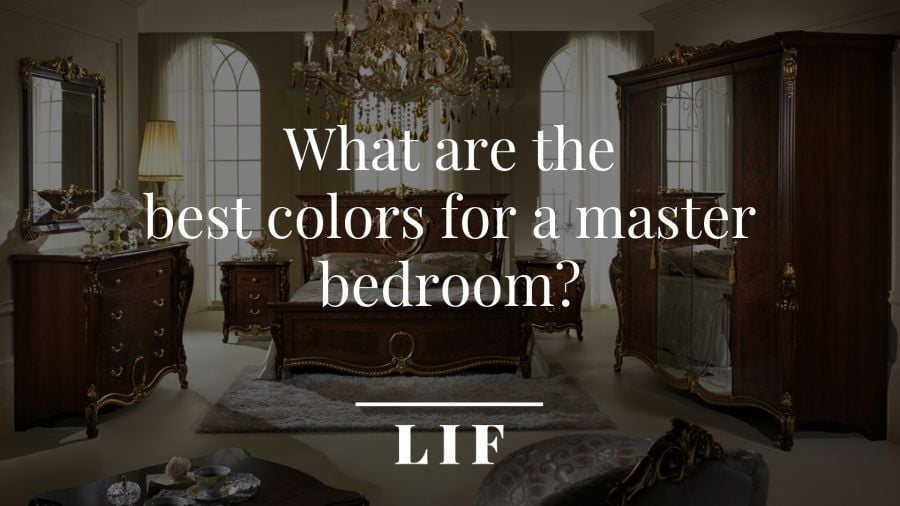 When relaxation depends on color
People do not have the knowledge nor the interest to study in depth which are the best colors for a master bedroom from color-therapy point of view. However, we can take inspiration from it to select which hues, or their combinations, are ideal in a bedroom.
The possible choices are wider than what you might initially imagine and do not include just neutral colors or cold hues, generally considered more suitable for rest. In any case, we are referring to colors (those that are traditional) that one can apply in soft shades so as not to create mental confusion in a body longing for relaxation and sleep.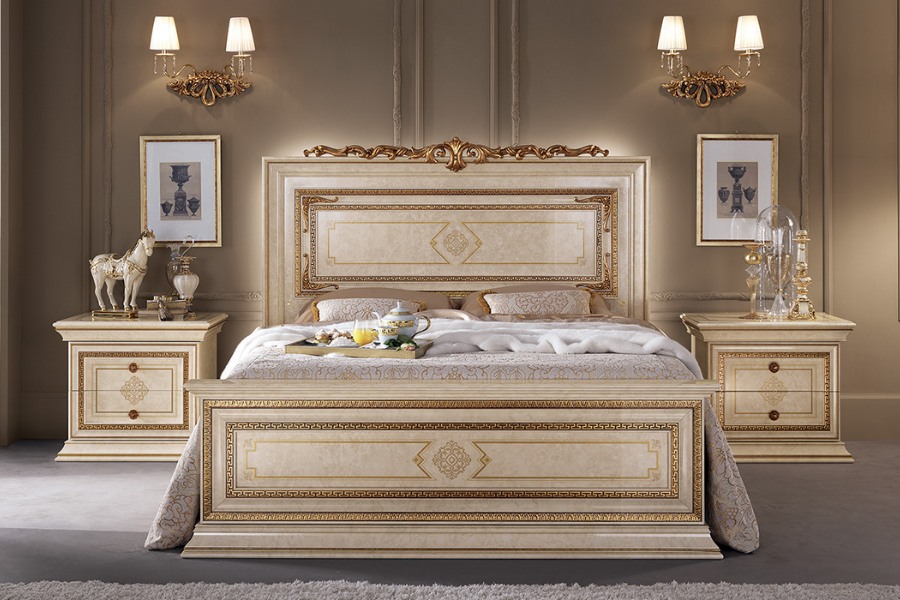 Even the range of neutral colors itself is not as obvious or as boring as one would think at first glance, since it offers a really wide range of variations that can be adapted to many contexts and be combined with warmer and brighter tones, while maintaining an atmosphere of peace and relaxation. Gray, white, black, beige: their advantage is their versatility.
Gray, with its countless shades, is a great classic and offers the opportunity of "mixing" with warmer colors without losing its characteristic intimacy.
Black and white, taken individually or together, offer interesting combinations for their ability to interface with any other color, even the brightest one, without losing "neutrality" in addition to the many shading opportunities.
Purple, in its lighter versions like lilac, is taken into consideration for spiritual purposes in oriental cultures and offers another ideal example for a room where people long for rest. Similar to it is pink, which even in its paler, duller version remains elegant and calming.
Blue, which is also available in a multitude of shades and combinations, is the true prince of the master bedroom, since it can bestow calm and peace into the environment.
Green is one of the most popular colors currently in use in the rooms. It is chosen because it reminds of nature and therefore to an idea of tranquility that only the mountain or forest environments can provide.
The 6 best colors for a master bedroom
Endless combinations of gray
Light, dark, shaded, combined with blue, pink or yellow, tending towards silver... the versatility of gray is innate and lifts it above the common impression that it is a sad and dull color. In fact, it is an elegant and refined hue, qualities that make it a prince among the best colors for a master bedroom.
The possibility of combining it with other colors are almost unlimited, in some ways more than the one offered by the other two neutrals par excellence, white and black, since gray has less visual impact. Its hue allows it to wrap envelope the furnishing (and therefore the bed, wardrobe, and side tables), giving that feeling of comfort and relaxation that everyone longs for, even when combined with more lively and warmer shades.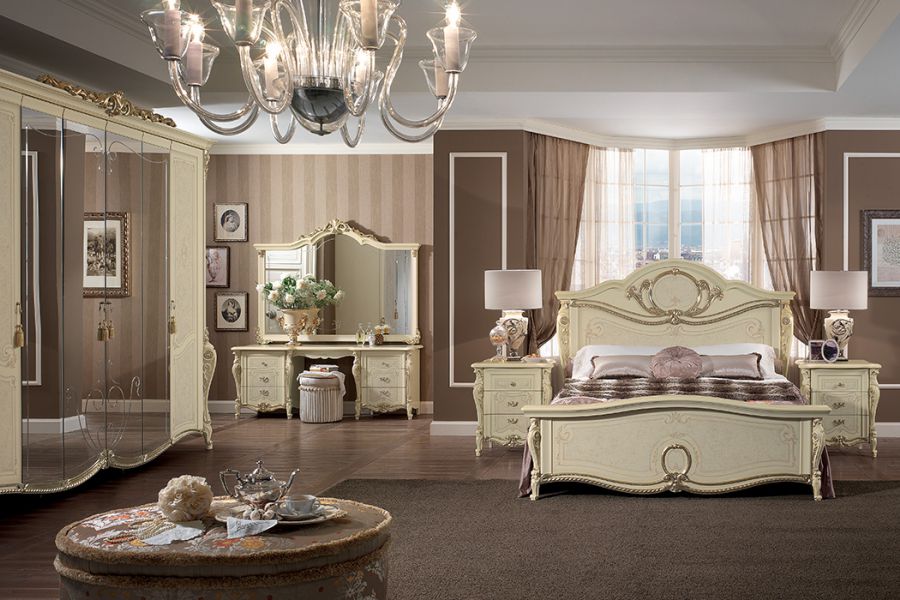 Shades of white
It seems a paradox to speak of "shades of white", but it is not so. Even the most aseptic color par excellence is able to offer variations thanks in particular to shades and textures: ivory, milk, antique, navajo (tending to yellow). Less boring than it seems, with the same ability of gray to envelope furniture and walls, it offers brightness and softness at the same time.
Standalone (in total white therefore) or combined with other colors, it offers interesting and always pleasant variations for use in the master bedroom.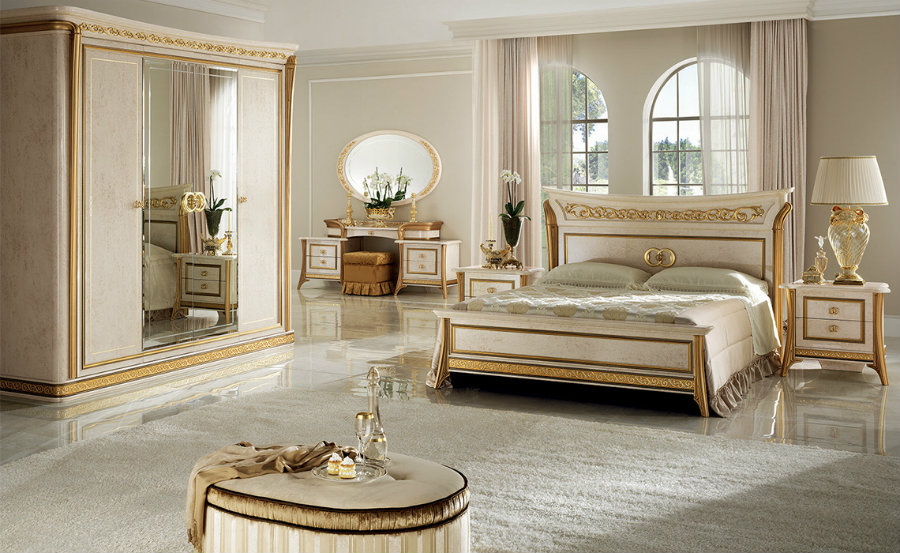 The elegance of black
Black is, like the other neutrals, one of the most easily matchable and versatile colors in home interiors. It must be used more sparingly than the other two neutral colors (it is certainly not a good idea to paint the walls black!) but its contribution in terms of aesthetics and environment in a master bedroom is always naturally elegant, capable to tone down the brightness for a result of extreme relaxation.
Among lilac, pink and lavender colors
They are not just colors for a female "audience", but some of the best colors for a master bedroom. This is thanks to the ability to offer a cheerful and relaxing space where night rest, or even an afternoon nap, becomes a true moment of rejuvenation and relief. Be careful with the possible combinations: the risk is to exceed and have a cheap effect.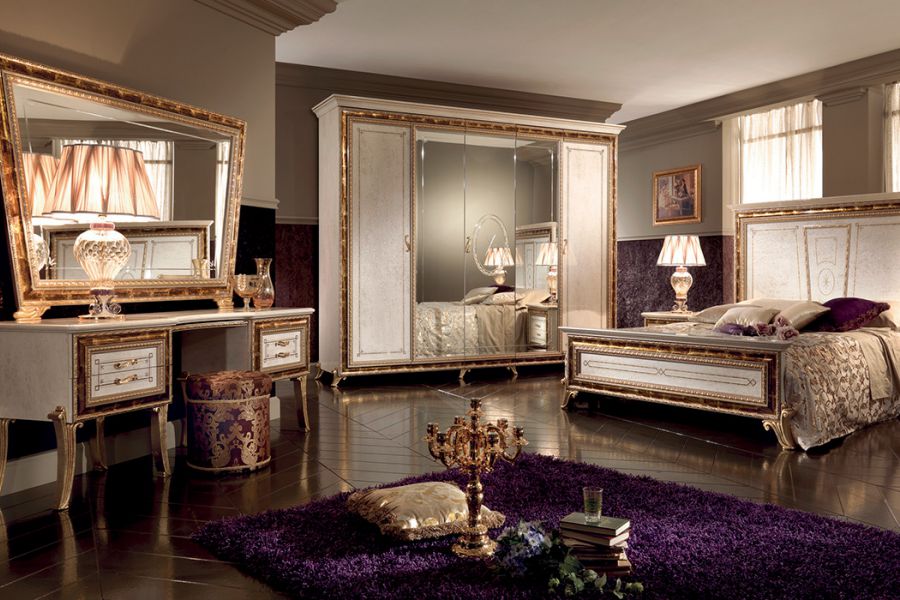 The versatility of blue
Blue is the most common color in a bedroom, whether a master bedroom or not. In fact, it is a color that inspires calm and tranquility, is welcoming and is always highly appreciated from an aesthetic point of view. It offers numerous combinations, some of them more daring, but it is not always ideal for all styles of interior design. It has a high degree of versatility, almost like that of neutral colors, also because it tends to dominate the scene with its depth.
Green
Almost like blue, it is less popular but very effective in a bedroom. In fact, it offers, in its different variations, a reminder to the natural environment that can spread the serenity and peace of mind that one can find when immersed in a remote forest. It offers different creative solutions to the room and can characterize walls and furniture.