When it comes to choosing lighting elements to add a touch of style to your home, nothing can make an authentic statement of style like contemporary aesthetic chandeliers.
These types of lighting are capable of combing functional brightness and decoration, because they are of great visual and stylistic impact and can illuminate large portions of space.
Therefore, as objects of furniture and decoration, the chandeliers you choose for your home will need to determine the mood of each room and blend in as best as possible with the various furnishing settings.
In order for this to take place, it is important that you are familiar with the requirements of contemporary taste in terms of decorative lighting.
That's why, in this article, we have decided to provide some technical and stylistic advice on the choice of the most suitable light units for the contemporary furnishing concept.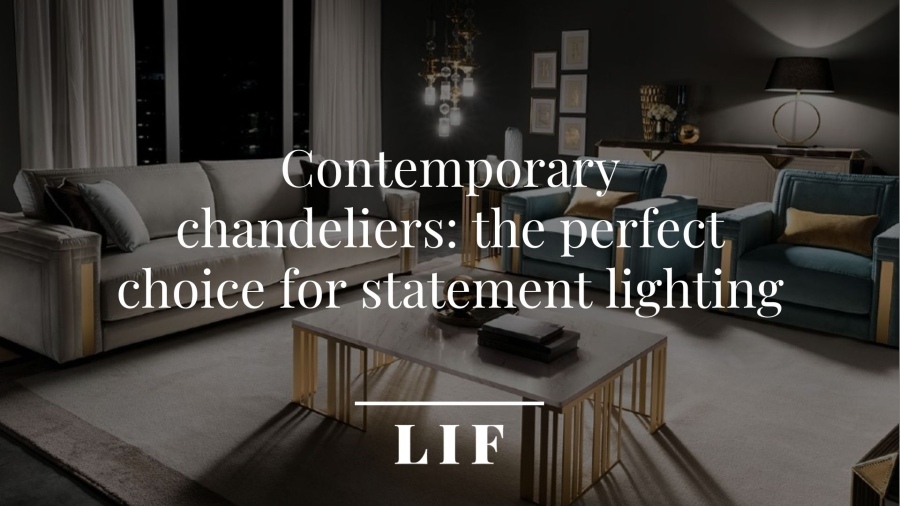 Contemporary chandeliers: 3 top tips to choose the right ones for your house
Although they are most commonly used in the dining room, in fact chandeliers are ideal for the ambient lighting of any room, from the entrance to the living room, from the study to the bedroom.
Contemporary chandeliers are characterized by multiple lighting points located on various levels and a dynamic and innovative design compared to the more classic chandeliers.
In order to choose the right one to decorate your home, follow our 3 key style and functionality tips below:
Let's continue now by analysing each point.
1. Brightness and location: where are you going to place the chandelier?
To start off on the right foot, it is crucial to have a clear idea of the room where the light unit will be installed.
Will it enrich the decor of a dining room? Or will it occupy the ceiling of a large double bedroom?
It is necessary to initially establish the location where the chandelier will be placed, so that it can offer homogeneous and well diffused lighting in any room according to its size.
Basically, we recommend to place the lamp in the centre of the ceiling for precise reasons such as:
Aesthetics: a well-designed chandelier is undoubtedly fascinating and impressive and even more so when placed in a central position where it can be observed from all sides
General lighting: ambient light is distributed more evenly from a centred position
Symmetry: in order to ensure a visual balance and a correct proportion of perspectives, it is always best to position the chandelier in a central position
2. Shape and size: two factors to choose the ideal solution for each room
This second step is also very important. In fact, there should be a certain continuity of lines and silhouettes between the chosen lighting solution and the furnishing context.
Therefore, you will need to carefully evaluate the shapes and sizes of the chandeliers that will illuminate your interior. You can choose between shape solutions such as:
Rectangular or square
Spherical, oval or eclipse-shaped
Triangular, rhomboidal or trapezoidal and so on
So that each lamp can best interact with the aesthetic composition and converse with the design of the furniture (tables, beds, armchairs, etc.)
3. Design and finishes: the decisive aspects to outline the concept you want
Each home has its own character just as each room has its own unique and inimitable atmosphere.
To make it even more special through lighting, carefully choose a chandelier with a bold design and elegant finishes: features that can reflect your taste and that can above all adapt to the furnishing concept.
Among the most suitable materials and finishes for contemporary furnishing, we recommend:
Chromed, matt or polished metal
Brass, bronze or copper
Glass or crystal
Gold and silver lacquering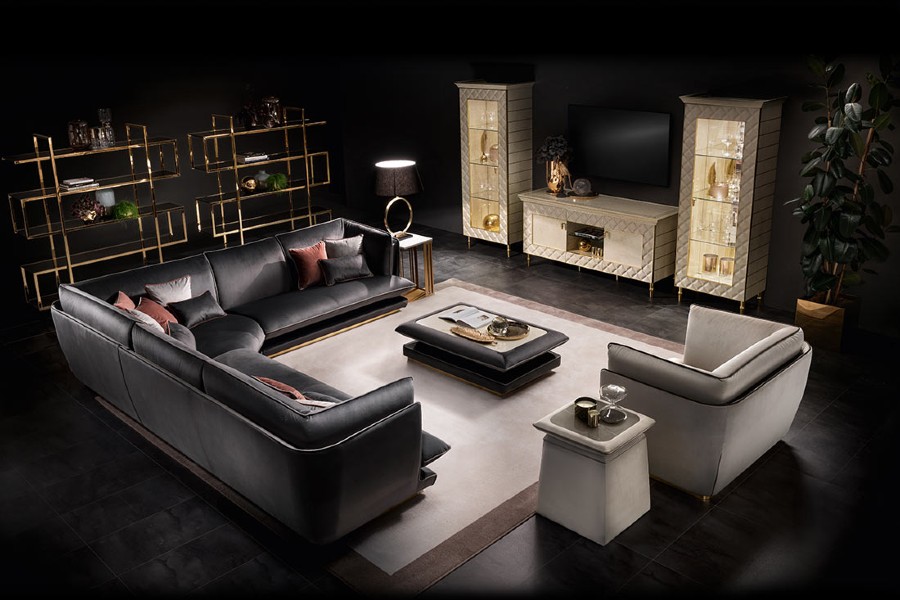 Make a style statement: choose contemporary chandeliers to light your home
Selecting contemporary style chandeliers to illuminate the various rooms of your home means choosing authentic decorative elements with great visual impact and sophisticated taste.
We demonstrated, in this article, the main factors to consider when choosing the most suitable solutions for your lighting project from the choice of the best materials to the dimensions of the luminous unit, from positioning to design.
Follow our suggestions and you will obtain a final composition with great aesthetic appeal and a remarkable functional character.
By choosing contemporary style chandeliers you will be able to give stylistic character to any room without giving up the functional lighting needed to give light to the various spaces.