We are used to looking at it, generally with a touch of disgust (go on admit it), in our grandmother's homes, old university rental apartments that have remained locked in the '60s, or in venues and hotels that the owners have yet to restore.
Yet wallpaper is again a darling of interior design, almost reborn from its ashes as a revitalizing element for our interiors that can bestow a new look to surfaces.
A trend that started a few years ago. Now wallpaper is considered elegant and versatile, with a modern appearance that is brimming with memories of the past. It can be used everywhere, from the bathroom to the kitchen and the living room, but it does not necessarily have to cover an entire room: just a wall or a part of it is enough.
The types of decor, and so the motifs, are many and if chosen well can confer a striking positive visual impact to your interiors.
Back to the past: wallpaper
If we could jump into the DeLorean with Marty McFly Junior and Doctor Emmett Brown, we would certainly not be looking to rediscover the furnishings and decor that was trendy in the '60s and '70s.
In the absurd case that this was ever to be, we would see that wallpaper was mainly used as a covering, perhaps to conceal ruined walls or to avoid painting. With generally terrible results because of the opaque colours that made the room darker and repetitive patterns of questionable taste (yet one could say that it was popular).
To make matters worse, it was generally used to cover entire rooms. Wallpaper has now become a decor motif that is no longer totalizing and one that bestows aesthetic value to our interiors.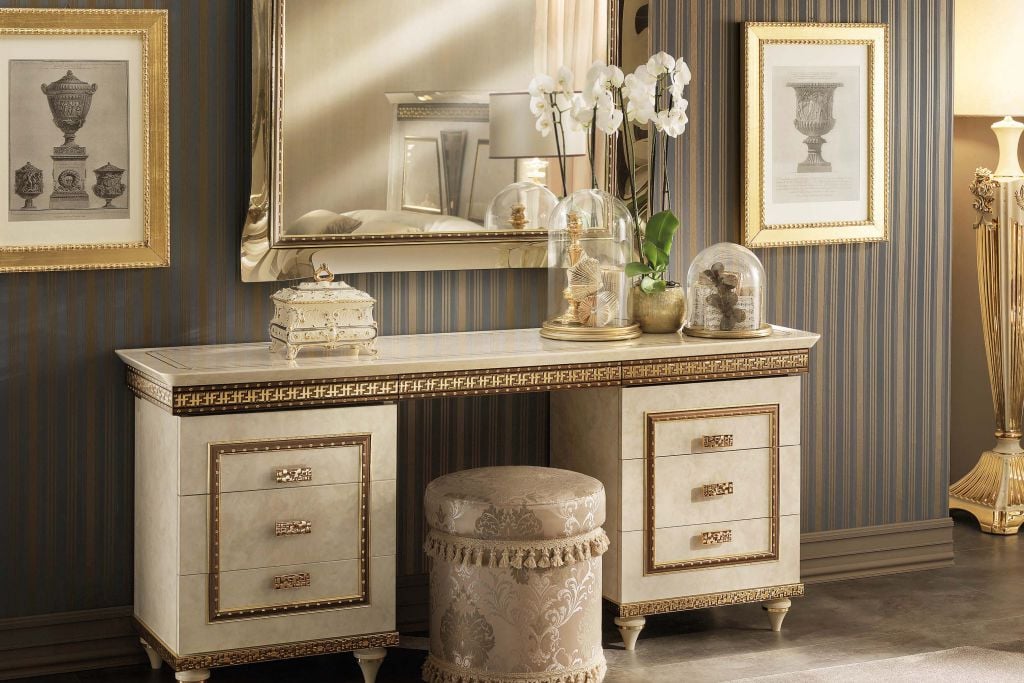 Return to the future: wallpaper becomes a decorative element
In recent years, the evolution of materials and increasingly innovative design techniques have led to the rediscovery of wallpaper as a decorative, versatile and highly customizable element.
Whole walls are no longer covered, sections are chosen, motifs and types are varied and originality is the key to giving a new look to a surface, obviously matching wallpaper to furnishing.
The rebirth of wallpaper has occurred on an international level. There are now many designers who plan and create decorative motifs or entire collections for the public.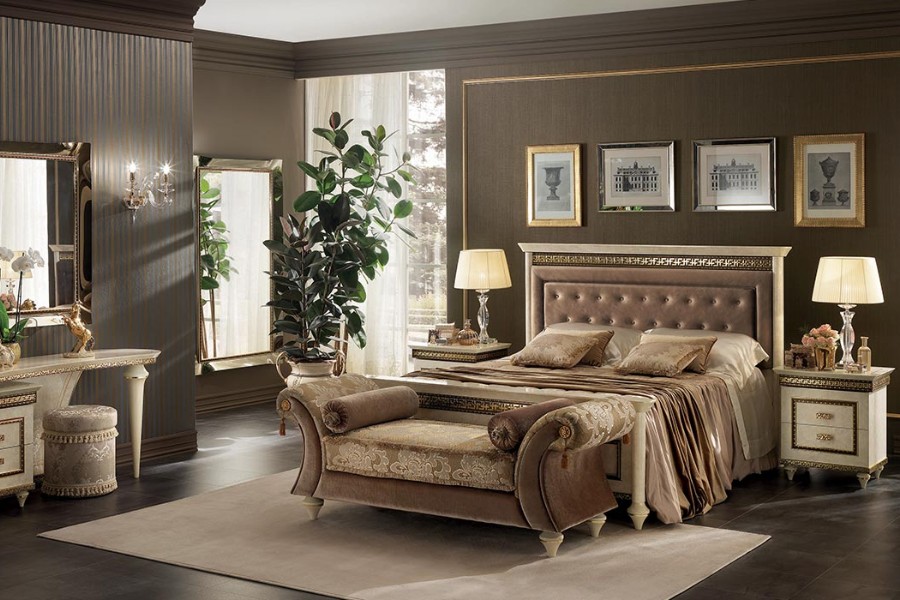 A new look for surfaces
: motifs and trends
For 2018 in particular there are various motifs and uses of wallpaper to create a sense of space in homes, always with a touch of originality and elegance (far removed from the '70s approach).
The motifs are staggering in number and range from floral to geometric, ornate to metallic and even oriental and scenographic wall paintings. The same can be said for the texture that can offer different tactile sensations based on the materials used.
On a technological level, we now have wallpaper that can deal with and resist the damp and warmth of a space such as the bathroom or the kitchen, such as that made from fiberglass.
Let's look at some of the trends and the motifs that you can chose to give a surface a new look.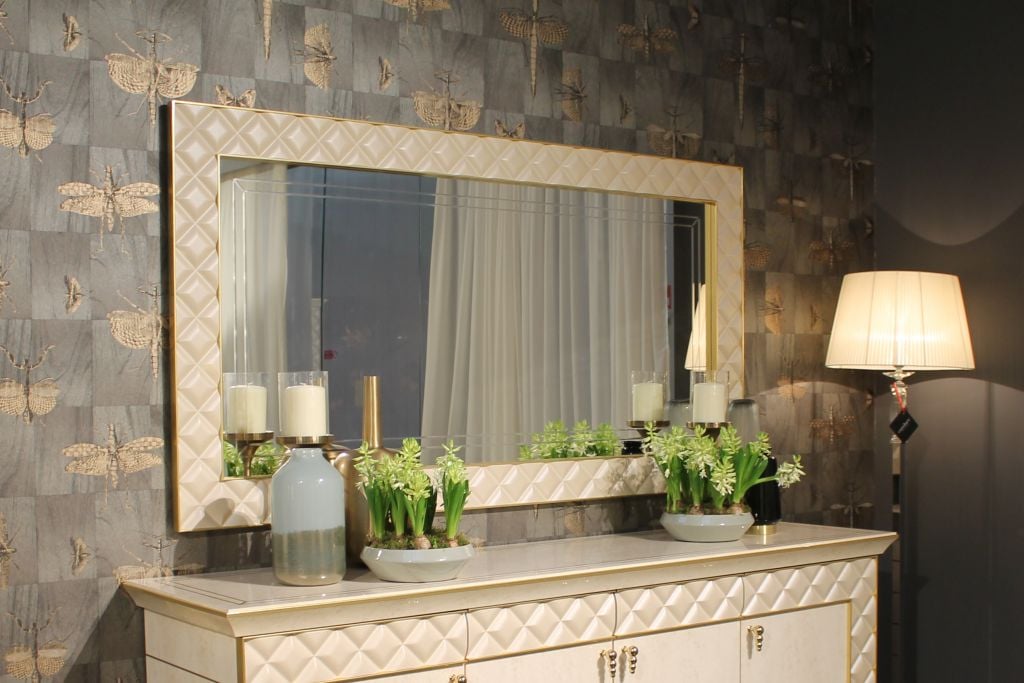 Giant designs and scenographic panoramas
There is a slight risk of being excessive, however, one can cover a part or entire wall with giant designs on paper representing natural panoramas or perhaps vintage photos of particular scenes that enhance the interior design (imagine a half-wall with '50s images of Milan Railway Station within an industrial-style living room and you get the picture).
A wall, a half-wall, a vertical format: chose the panorama and define how to insert it in the interior design context. If it is carefully thought out, you will create a unique and perhaps spectacular effect
Metallic effect on walls
An important comeback is that of wallpaper with metallic effects. Metals such as gold, bronze or copper can confer an elegant and luxurious tone that is perfect in a classic setting. As they reflect the light, they can also make the room seem larger and more luminous. There is a risk of excessive opulence and the cost may be higher than expected, but the quality is worth the expense.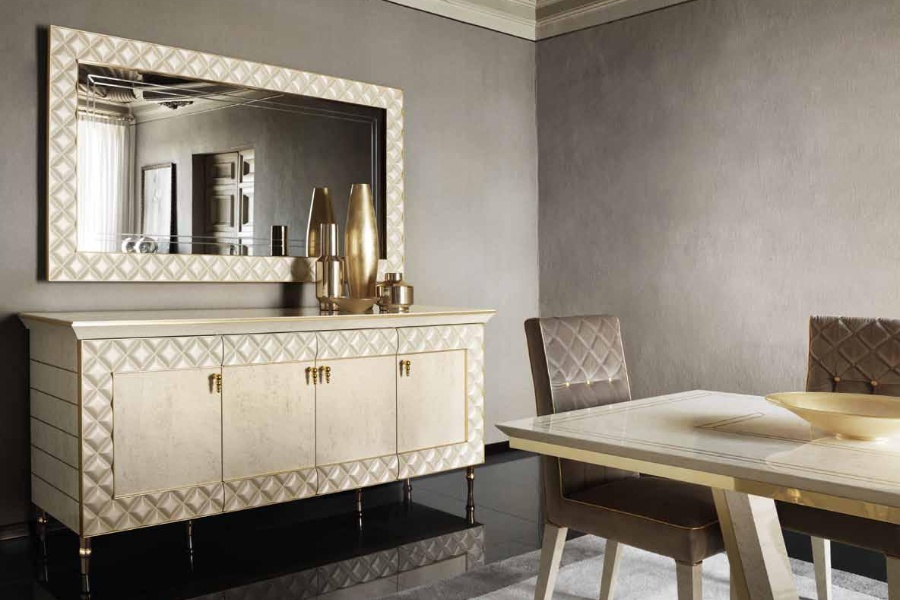 A grand classic: the floral motif
A wallpaper evergreen, if the first to bring to mind those eyesores that were once used. Flowers are now large and no longer repetitive and when amassed they convey the idea of a flowering field in your home.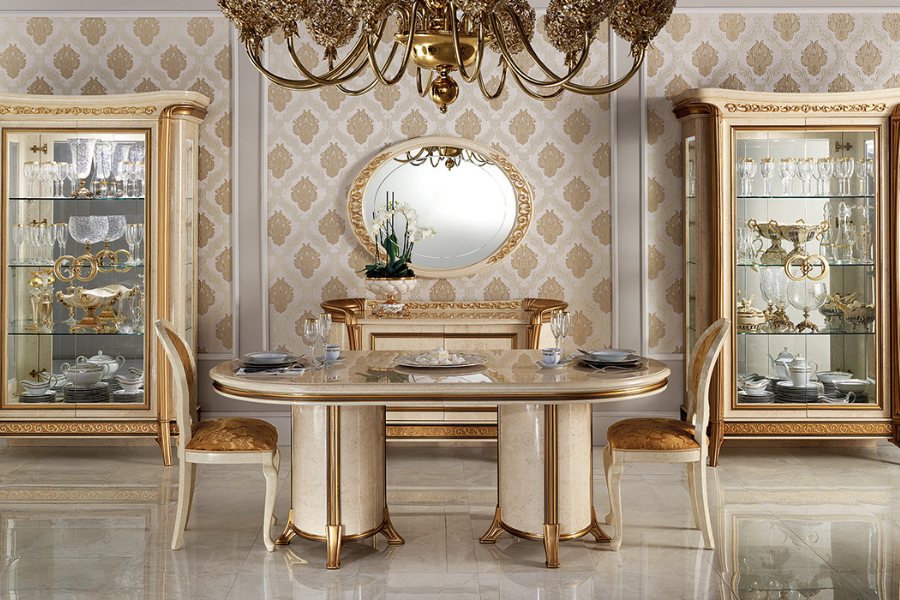 ---
---
Do you want to know more about interior design world?
---
---
A blend of the ornate and marbled effect
Two types of decor that work to perfection in large and luxurious homes, but do not necessary demand a noble setting. The damask motifs are perfect for classical modern furnishing, whilst the marbled designs can be a serene and elegant choice for bathrooms or bedrooms, depending on coloration.
A geometrical wall
You don't need to be a mathematician to love geometric designs; these prints are made to be loved. It is the par excellence vintage design amongst the array of choices, made more modern by small figures that are less invasive on the eye and highly decorative. You can also use them to frame furniture. Simplicity always wins out.
The Orient in your home
The appeal and the serenity of an oriental print is just perfect in the bedroom. It is one of the rare cases in which you can cover whole walls, given its subtle visual impact. The most intricate and "full" motifs are at most at home in simple and rather non-accessorized living rooms. A style to be used with caution but with a sure effect for lovers of oriental culture.