When you speak of colours and more specifically the 2018 color trends in interior design, you cannot avoid mentioning the Pantone Color Institute. For those not in the know (and for those in the know), we are talking about the international colour authority par excellence: every year it decrees new trends for the design of interiors, fashion and other sectors (such as graphic arts).
The Pantone guidelines set the standard that all inevitably adhere to, proposing tonalities, shades and combinations for different uses. It is obviously comes as no surprise that it attends the main fashion and design events, such as the London and New York Fashion Weeks, the Maison Objet fairs in Paris, IMM at Cologne and many more.
The new trends were announced by Leatrice Eiseman, the Executive Director of the institute, who demonstrated that these derived from a careful analysis of the world's catwalks, TV and cinema and new trends in the world of architecture and food and wine. Let's have a look.
2018 color trends in interior design: what to expect
The general colour trends for 2018 hinge on bright tones that can generate decorative effects that are strong and decisive to the eye. The Pantone Color Institute distinguishes between the sectors, highlighting in different communications and publications the trends for winter and summer fashion or interior design, with its shades and combinations.
With respect to the 2018 color trends in interior design, that which we are concerned with, the institute has published the "Pantone View Home + Interiors 2018", containing the 8 trending palettes. Previously it had already announced the Pantone colour for this year, namely Ultra Violet that replaces Greenery of last year (with its "ecological" tones and the wide use of indoor plants).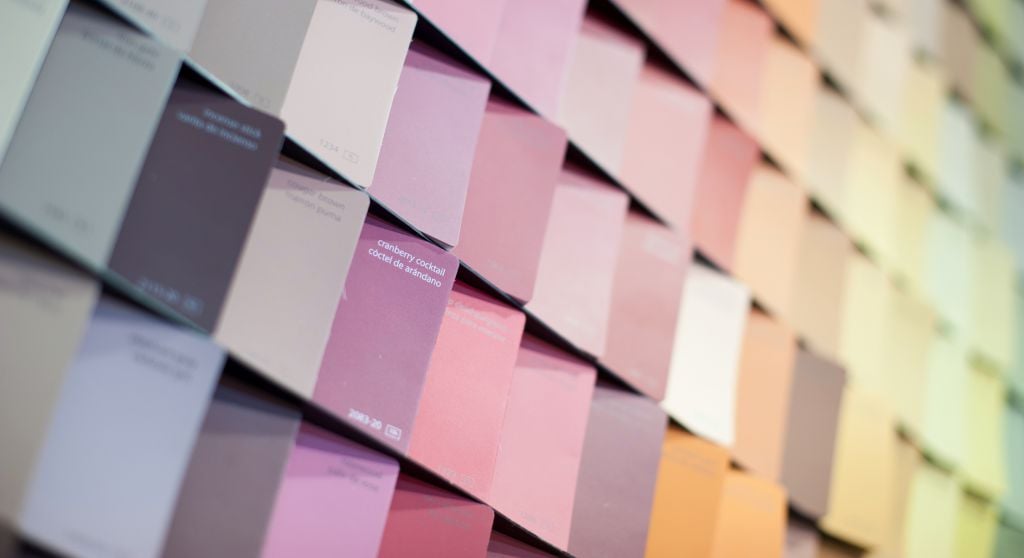 The colour for 2018: Ultra Violet
"Provocative and pondered", Ultra Violet "shines a light on that which is yet to come". The institutes's choice symbolises the design and cultural trend of this year. For Pantone, this colour with its ample tones and shades brings an aesthetic originality that evokes visionary elements connected with spirituality, the vastness of the universe and the mind. It is a regal and powerful colour that is also surprisingly accessible.
Its ability to offer both cold and warm tones makes it more versatile than it appears. Historically it has represented different revolutionary moments on an artistic level, such as Fauvism at the beginning of the 20th century or the counter-cultural
movement of the '60s and '70s.
In a sense, Pantone considers it to be the king of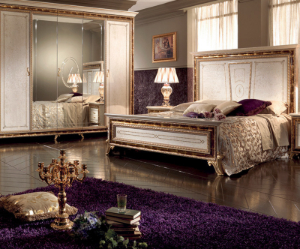 the 2018 color trends in interior design. The truth will out when it comes up against your tastes and adapts to the furnishing style that you have in mind for your home. Then there are the other trending palettes that we will now look at.
The 8 trending palettes for interior design in 2018

The Pantone View Home + Interiors 2018 publication presents 8 trending palettes, new colours for interior design that are offered in innovative and contrasting combinations. Pantone believes that these tonalities can set a well-defined aesthetic imprint for your home and confer an air of comfort and wellbeing depending on their union with furnishings. Something that goes for offices, hotels, restaurants and home spaces.

Resourceful: palettes that revolve on colour contrasts (such as orange and blue).
Discretion: delicate and discreet tones.
Verdure: no, not for vegans, but perfect for nature lovers.
Tech-nique: a mix of luminous and decisive colours.
Far-fetched: a reunion of warm tones that are inspired by far away lands.
Intensity: colours that are intermixed in an eclectic manner, able to transmit power and elegance.
Intricacy: an interweaving of metallic tones and neutral shades.
Playful: a vivacious and playful palettes, clearly inspired and dedicated to the Minions.
Resourceful
A palette that is based on the interplay of two opposing colours, blue and orange, combining groups of cold and warm colours. The result is very pleasing to the eye and perfect for enhancing vintage furnishings.
Discretion
Discretion and composure, in short it is designed for a restrained furnishing style. The delicate tones of this palette vary from pink to burnished lilac up to elderberry.
Verdure
Health and nature: this palette celebrates and proposes the colours of vegetation (such as celery green and foliage) combining and placing them in contrast with eggshell blue and the violet of berry fruits. Bestows a strong vitality to your furnishing.
---
---
Do you want to know more about interior design world?
---
---
Tech-nique
Luminous and vibrant colours such as blue, green, fuchsia and violet combine with brilliant whites and almond to create almost iridescent effects that evoke technological spaces (and bring to mind peacock tails).
Far-fetched
A palette that evokes the land, distant cultures and diverse styles. Tinted colours such as pink in all its different shades that combine with others such as corn yellow, ruby wine or iced coffee.
Intensity
The name says it all: strength and depth. It originates from the combination of intense colours such as violet, blue and sea greeen in contrast with orange and the florescent colours of lava. The addition of gold and black brings a sophisticated note to the palette.
Intricacy
The answer for those seeking complex and almost intricate furnishing design. It combines particular shades such as holly red and sulfur yellow with metallic colours, considered the new neutrals, to bestow a glamorous look to your interiors.
Playful
Nomen omen yet again: the playful inspiration derives from the animated Minion characters that are a great favourite with the very young. Dominated by colours such as bright yellow (what else), lime green, blue and more besides. Smiling is a must.