Arredoclassic's furniture collections encapsulate the elegance and timeless spirit of classic Italian style – the perfect option for those looking to combine elegance with glitz and glamour.
This article is all about how to choose classic Italian furniture for your living room.
Living rooms are places for welcoming and enjoying the company of guests, which is why they deserve special care and attention when it comes to functionality and style. The aim of the game is to make sure people who spend time in this room do so in maximum comfort, without having to sacrifice the charm of high-quality furnishings.
In this article, we focus on each Arredoclassic collection in more detail, all of which have been designed to satisfy the stylistic needs of our most discerning customers.
Choose the collection you like best when deciding how to furnish your classic Italian style living room.
Arredoclassic's furniture collections have been designed to showcase the value and variety of classic charm while responding to a range of different preferences.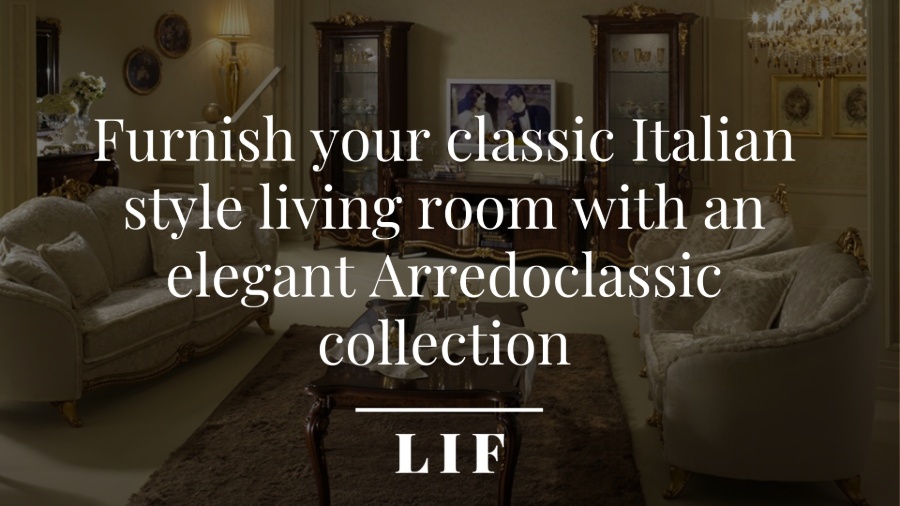 Looking to create a classic style living room? Choose the collection that best suits your needs.
Arredoclassic offers a range of classic style furnishing lines, including:
Let's take a look at the features of each collection in more detail.

Modigliani
The Modigliani living room collection embodies an aesthetic based entirely on classic Italian style.
Gold and walnut chairs are characterised by elegant quilted seat backs, while handcrafted items of furniture are adorned with golden decorations and recurring motifs – details that guarantee stylistic continuity and meticulous attention to detail.
This particular furniture range is all about creating an atmosphere that balances strong shapes with curved lines.
Living room spaces kitted out in Modigliani collection furnishings embrace designs inspired by true Italian style.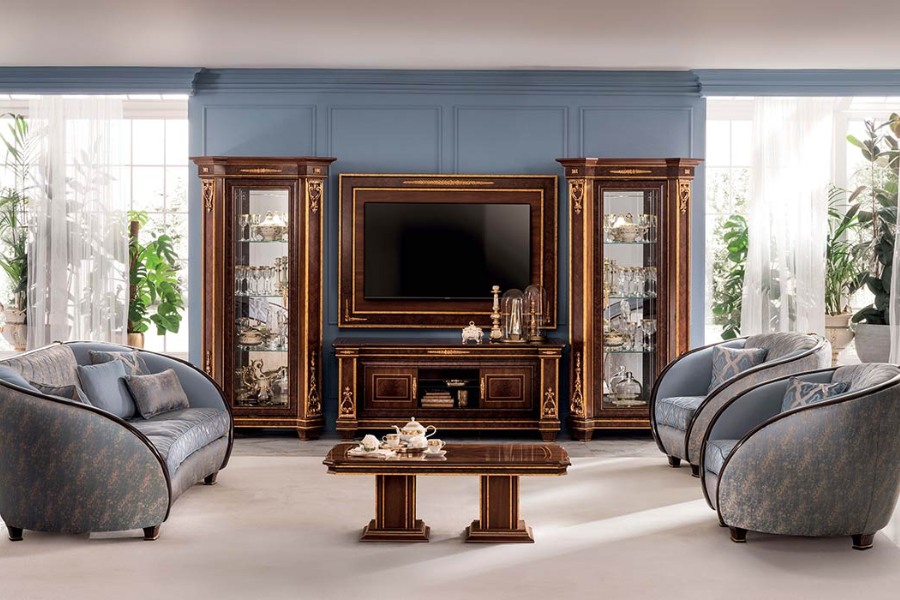 Fantasia
The perfect combination of classic and contemporary styles, the Fantasia Collection is all about trendy, alluring neoclassical designs.
Square tables and display cases are paired with curved sofas and armchairs to create a spatial balance that just oozes captivating elegance.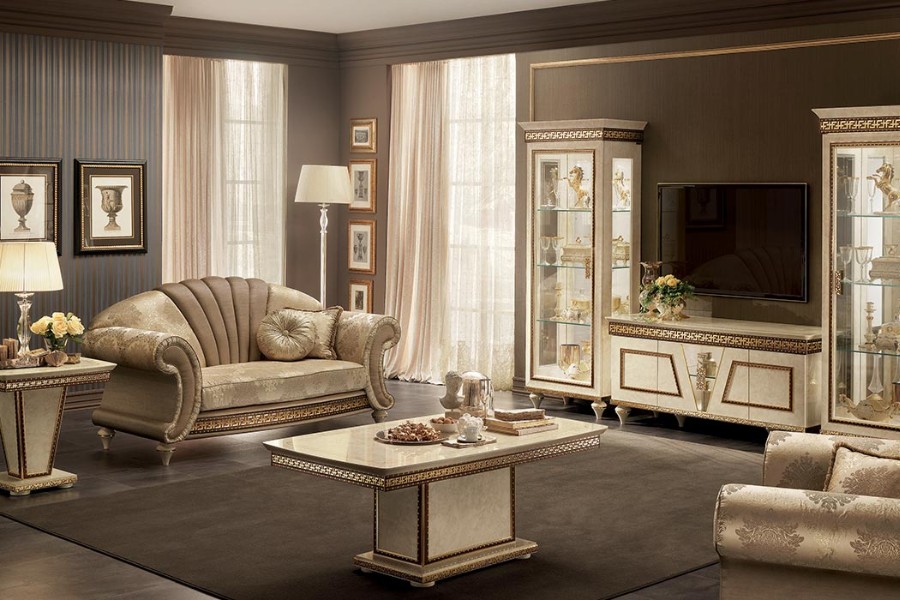 Sinfonia
The Sinfonia Collection is known for its refined combination of gold and mahogany hues. A comprehensive collection of high-quality furnishings – perfect for those looking to create a graceful Baroque-inspired space adorned with intricate details.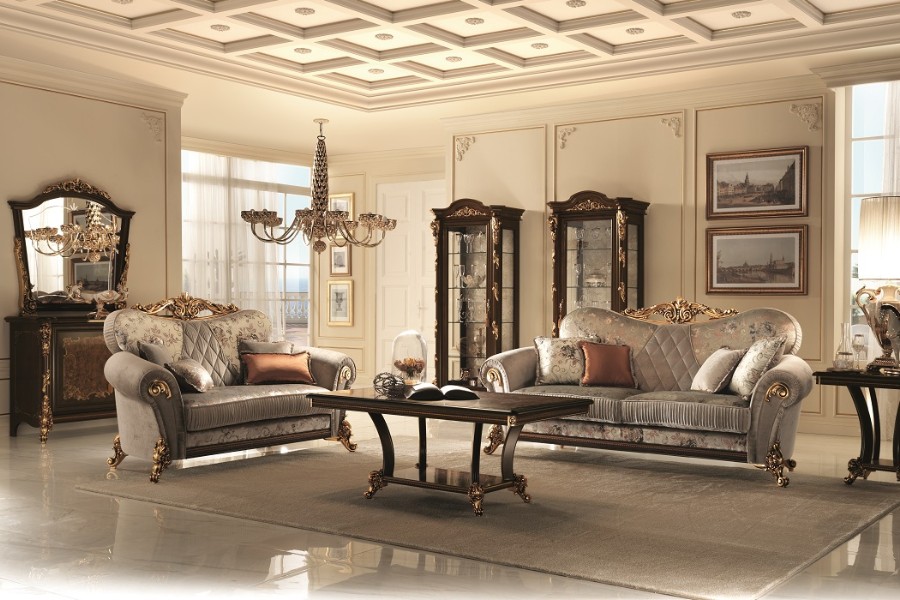 Melodia
Turn your living room into a treasure trove of precious furnishings with the warm beige and golden friezes featured in this collection.
The Melodia collection brings together curved shapes with clean-cut finishes, for items of furniture with a well-balanced and extremely elegant appeal.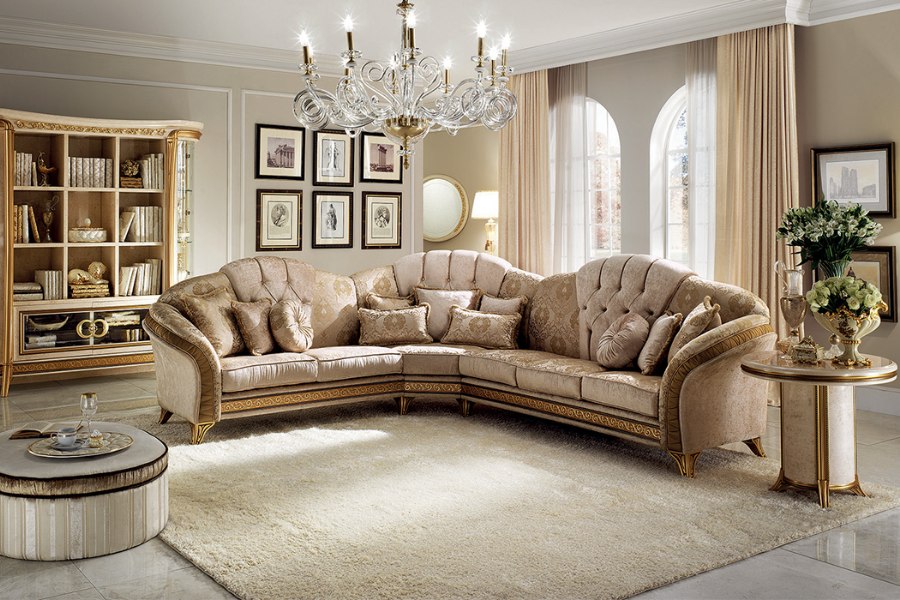 Leonardo
Refined items of furniture are the real stars of our Leonardo collection. Furnishings and coffee tables are lined with golden detailing, while beige and gold fabrics are draped over soft, curved sofas – ready to welcome guests into a gentle embrace.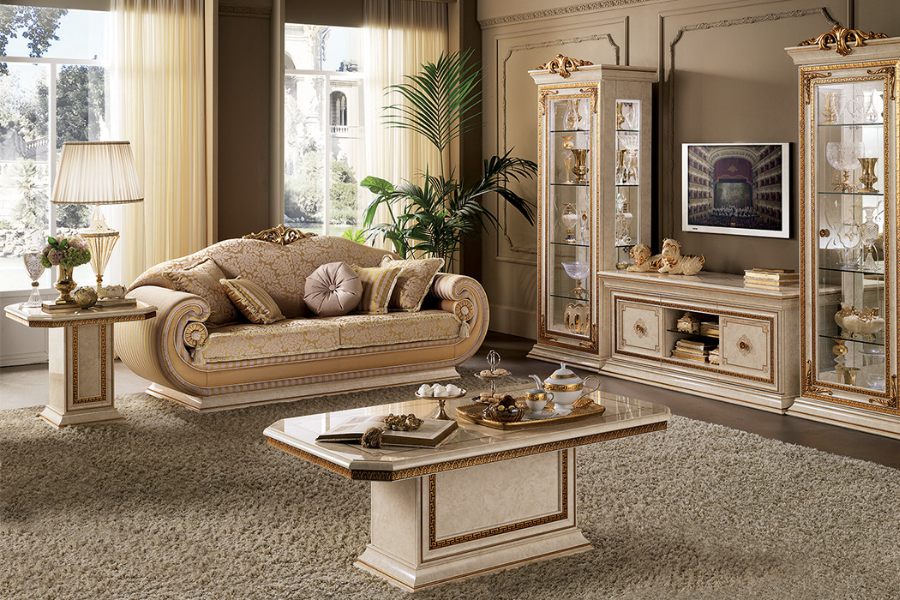 Tiziano
Ideal for creating a romantic, comfortable living room atmosphere, the Tiziano Collection features ivory furnishings with silver detailing and sleek curves – a combination that evokes a certain Florentine feel.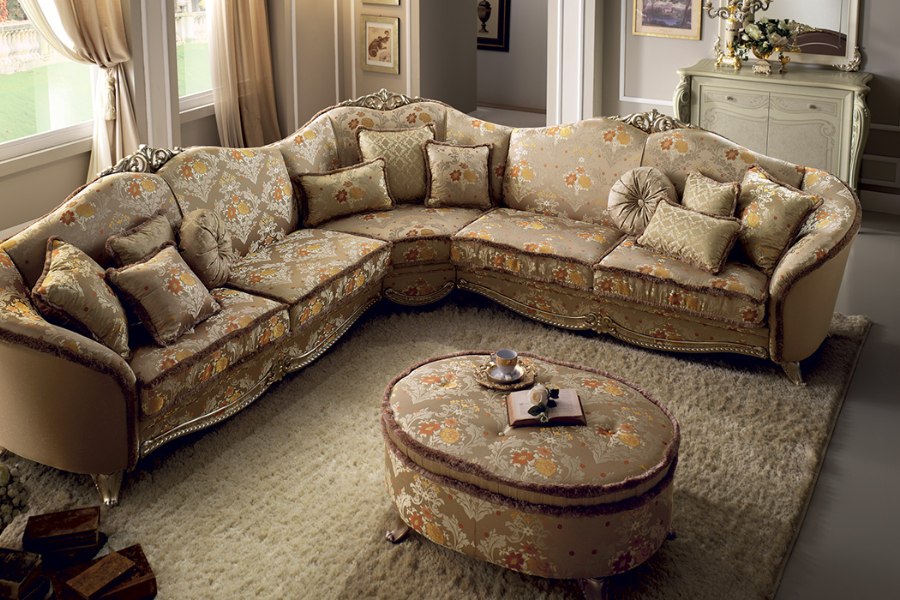 Donatello
The Donatello Collection can enhance any living room setting with its gold leaf detailing and deep walnut furnishings. For a room where you can breathe in the Renaissance air and enjoy the elegance of high-quality finishes.
Immerse yourself in total relaxation in a space adorned with fine Italian furniture.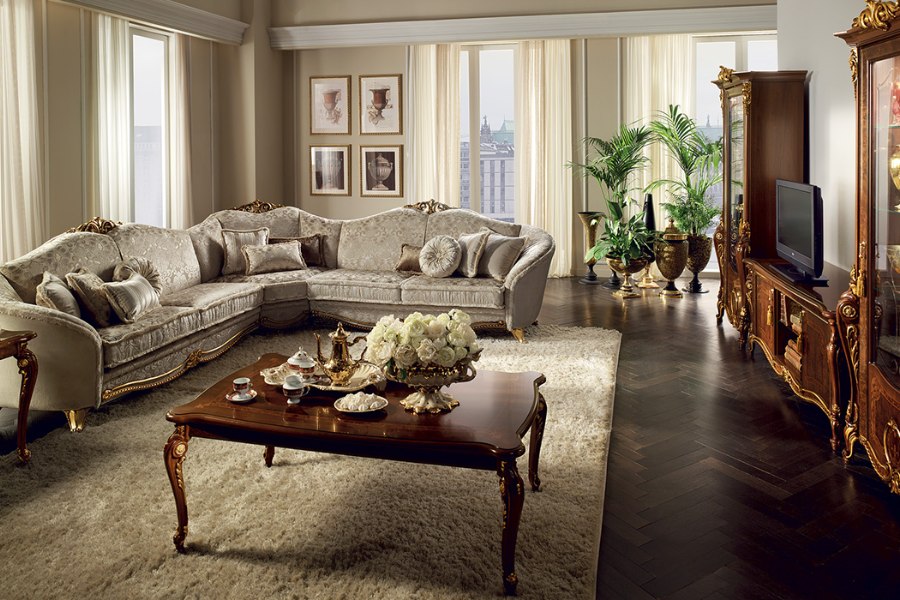 Liberty
Thanks to our Liberty furniture collection, your living room is guaranteed to come to life with bright ivory and golden patterns. Golden Greek patterns adorn clean-cut furnishings, while gold and silver leaf details add a precious touch to curved armchairs and sofas. The perfect combination of shapes and accessories –guaranteed to evoke a feeling of true elegance.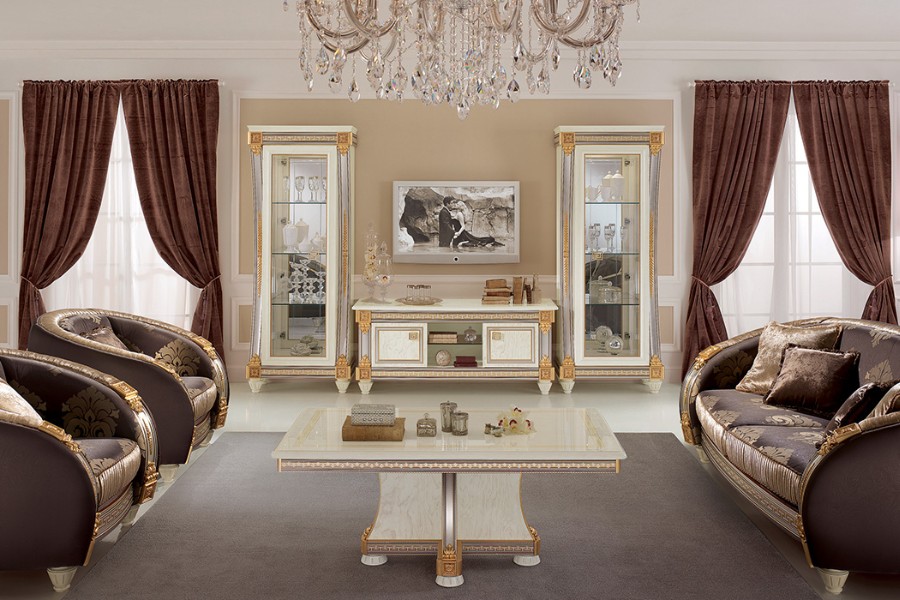 Choose an Arredoclassic Collection to furnish your living room in true, Italian style
Our classic furniture collections embrace a certain old-age charm while remaining bang on trend – making them the perfect option for any living room setting.
If you're looking to instil a sense of prestige and refined style in your home, choose your favourite Arredoclassic collection today, and transform your living room into an elegant space.