Italian classic furniture offers and represents an aesthetic idea that has crossed history, developing in different ways in different countries or periods, always maintaining its originality. From its ancient Greek origin to its flourishing in roman times, it was continuously born again with partially new shapes and lines.

The classic style is a vital standard despite its age, a true evergreen, able to still fascinate and conquer eyes and hearts of people thanks to its harmonious symmetry, balanced and essential, as proven by the historic-artistic architecture found throughout the world (ancient or less so) and by the more modern reinterpretations by Arredoclassic.
Made in Italy manufacturing quality offering elegant and refined solutions with different collections that can meet different tastes. So much to be certified for its Italian production (over the entire manufacturing process) by the important Institute for the Protection of Italian Manufacturers.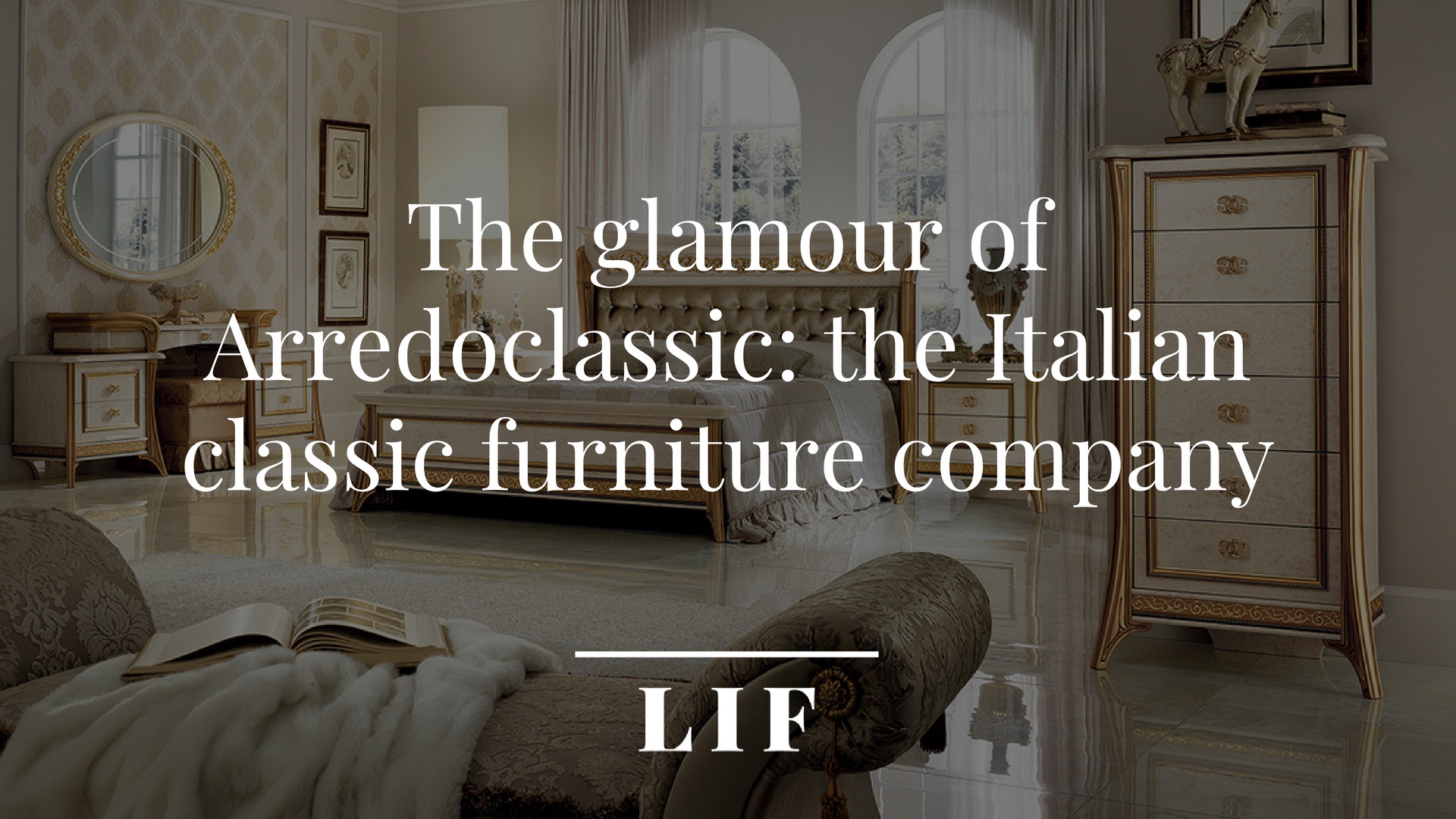 Italian classic furniture
according to Arredoclassic: glamour and elegance
In its various collections Arredoclassic renews and offers classic aesthetics, presenting bedrooms, dining rooms and living rooms with a unique and refined character, in which the decorations and details add value in a discreet manner to the essential and simple lines that characterize every piece created.
The Italian nature of its furniture is very important to the Marche region company. Tradition and innovation, joined in a perfectly harmonious synergy find their fulfillment in the manufacturing and design in a production chain that is, as we said, 100% certified Made in Italy. Starting from the raw materials and design to the artisan's work that shapes and enriches the pieces of the different collections with details, capable of meeting ever more demanding desires.
Prestigious and luxurious solutions are a fundamental part of the Arredoclassic collections, that vary by design and room in a continuous emerging of innovative ideas, but always anchored to the elegant and fascinating certainty of a classic style.
The choice of beauty in harmony
Uniqueness and a distinctive character are at the base of the Italian classic furniture reinterpreted according to the company idea:
"every room of the house can become a treasure chest that encloses precious furnishing, in a coherent style that makes your living space unique".
A combination of styles that play on the proportions of structure and decor, culminating in a harmonious effect able to recreate with its design the noble and refined atmosphere of the Roman patrician villas or the artistic and architectural wonders of Italian Renaissance.
Opting for the Italian classic furniture means choosing furnishing and accessories created with prestigious materials such as mahogany wood, cherry wood, marble, gold, and ceramics. And also highlighting the beauty of the furnishing through the palette composed by neutral or muted colors, aiming for essential decor (that has to at the same time look delicate and refined) to grant the environment a harmonious appearance, aesthetically efficient and pleasant.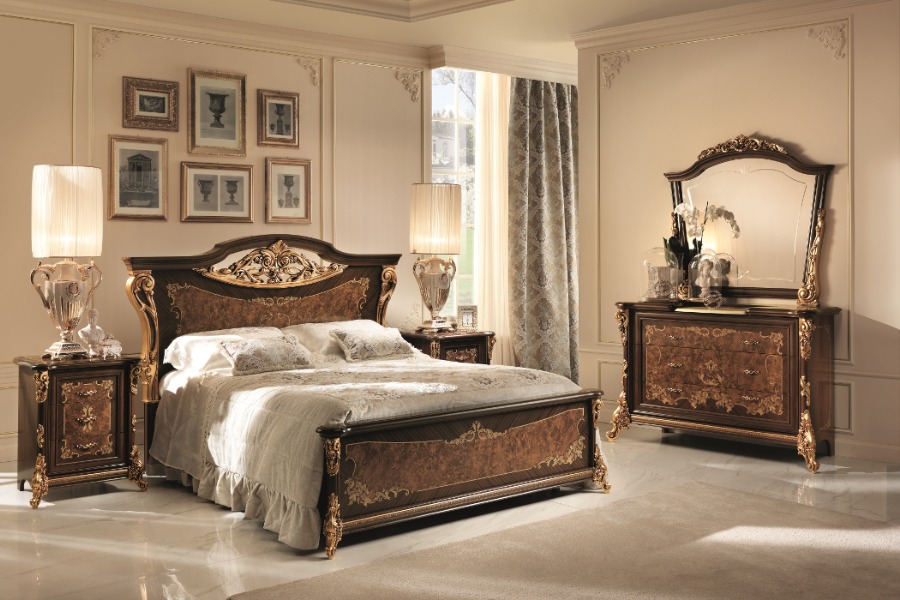 Furnishing elements with a classic style
Columns and half-bust statues, marble furnishing and stuccos, gilded freizes, frames and the like: people are used to work on a style thinking solely of the elements that constitute it, as if they were the only ones to give character to the style itself.
Instead, these elements are a part of it in a more or less fundamental manner, and the true difference lies in how they are placed in an interior environment, adhering to those ideals of harmonious and balance relationship between elegant and straightforward that is typical of Italian classic furniture.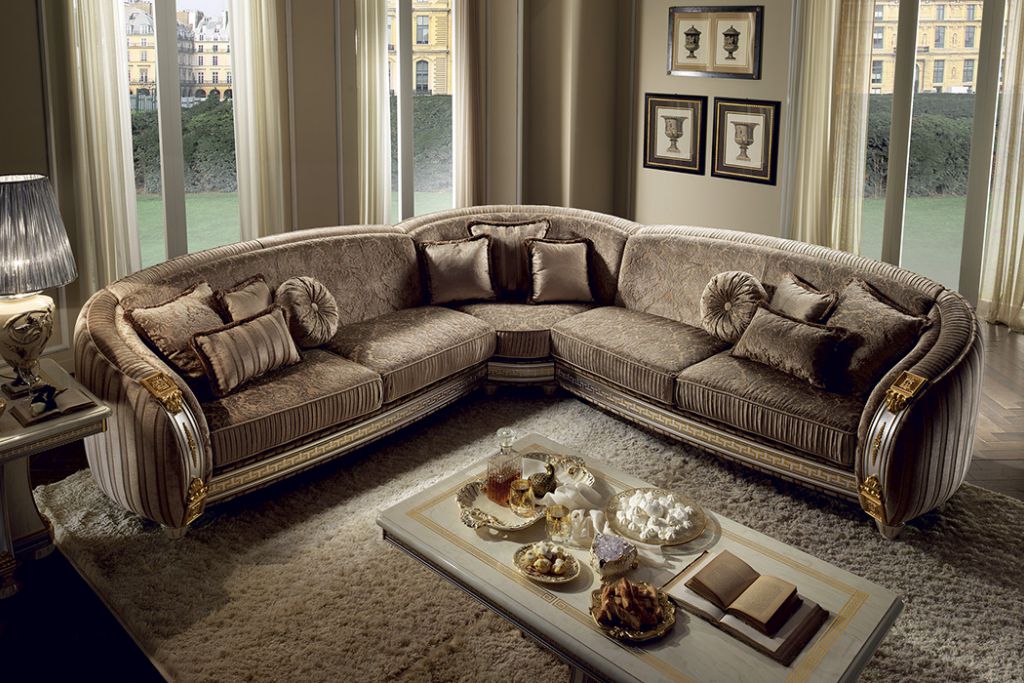 This is why each one of these elements works at its best when combined proportionately with the others:
Marble, noble and sumptuous, combines perfectly with the most precious woods, giving life to furniture pieces that are simultaneously magnificent and discreet.
Stuccos and friezes are proposed with a straightforward approach, to best give value to what is decorated and not to the decoration itself.
The design of each piece of furniture, be it beds, sofas, tables, dress tables, cupboards or sideboards is essentially linear, straightforward and structural and confers an elegant and refined look.
Furnishing with Arredoclassic
A move or a renovation could lead you to question your furnishing credos and taste in terms of interior design, designing and planning like new (not necessarily) interior designers the interior spaces of your new or old home.
A classic style, the Italian one in particular, represents a choice for life and due to its formal characteristics it almost inevitably brings to ideal results for those seeking elegance, charm and harmony. That is what the Arredoclassic collections offer embodying the tradition of Italian classic furniture.


Sinfonia
The Sinfonia collection has been designed to amaze thanks to the charm originating from its characterizing Baroque style, capable of bringing about the wealth and luxury of each environment.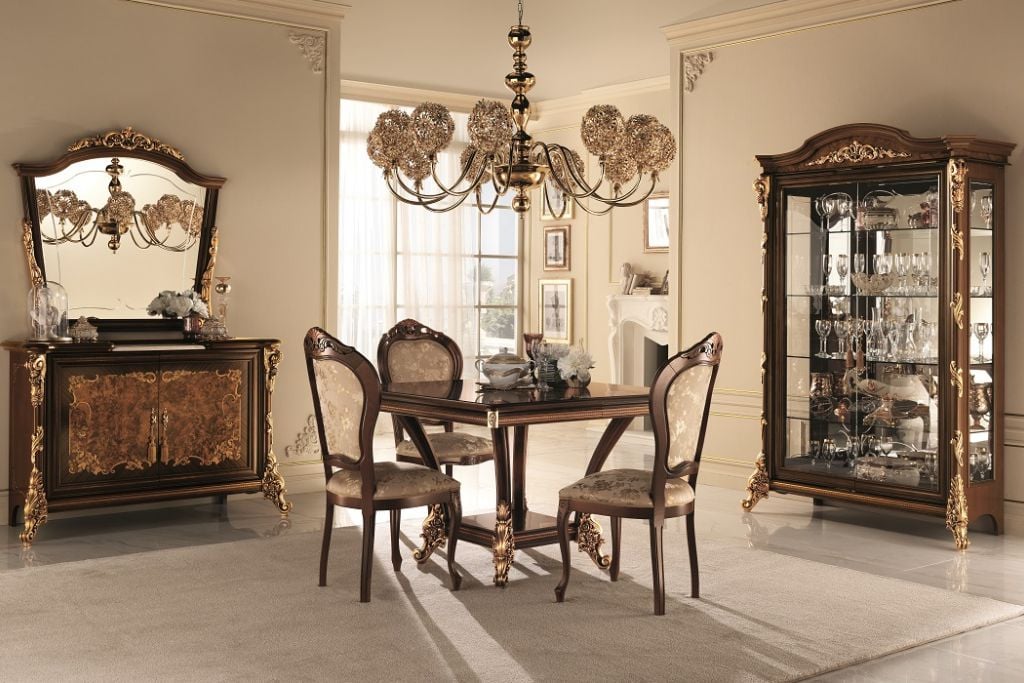 Melodia
Melodia is a collection full of innovative ideas created to rejuvenate the flare of the Italian classic style. Its soft and romantic lines remind of neo-classical atmospheres with a touch of art déco.
Leonardo
The Leonardo collection is an evolution of the aesthetic codes that made Italian furniture famous globally, creating new volumes that dialog with an evolving space and that tell the tale of every day beauty.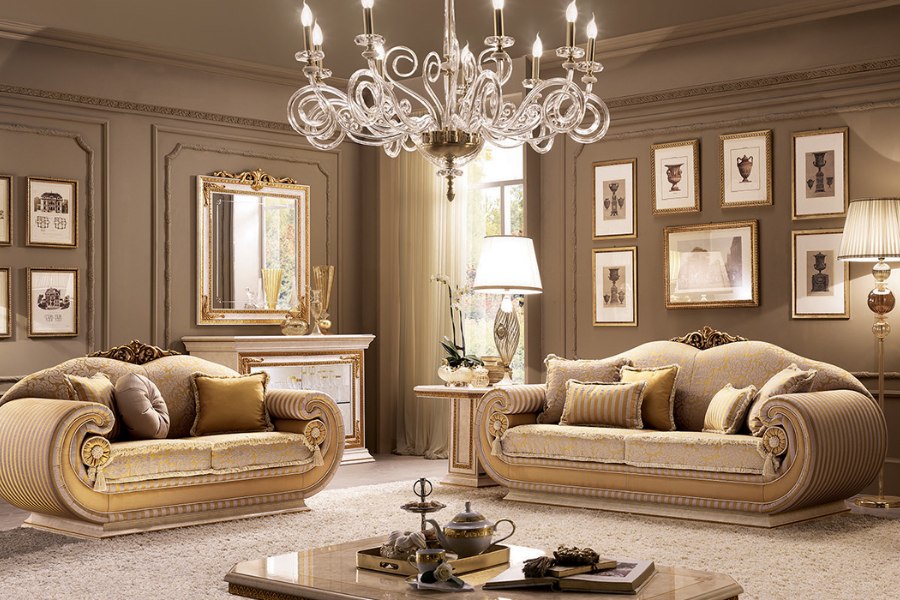 Mirò
Contemporary and neoclassic are the perfect adjectives to describe the Mirò collection. A furnishing collection that plays on the contrast between contemporary finishes and classic and soft lines.
Tiziano
The Tiziano collection evokes Florence's romanticism offering delicate, soft and comfortable atmospheres.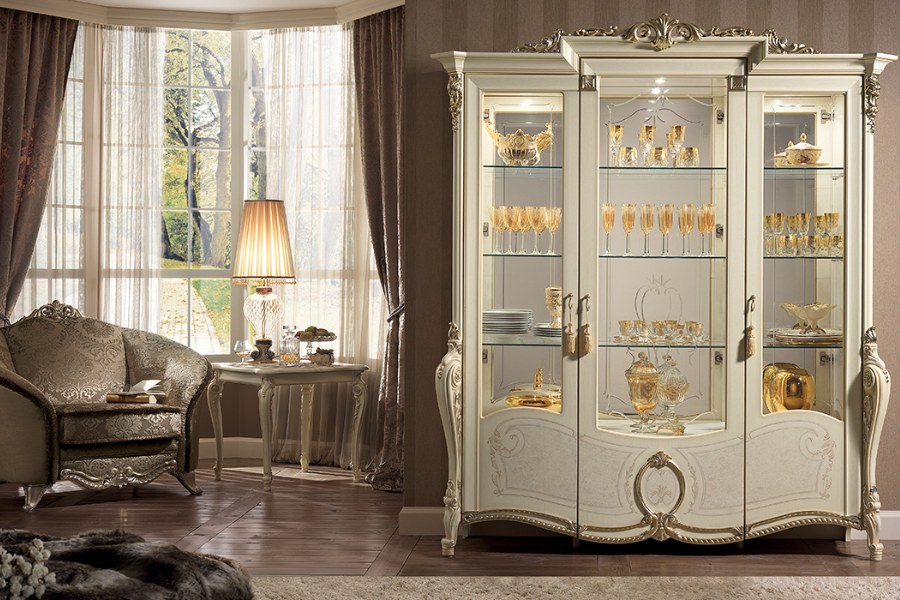 Donatello
Donatello is a collection inspired to neoclassic atmospheres, where the freizes and decorations recall the decorative spirit of Renaissance: the basis of Italian classics in the world.
Liberty
The Liberty collection offers simple and graceful lines for luxury environments full of harmony.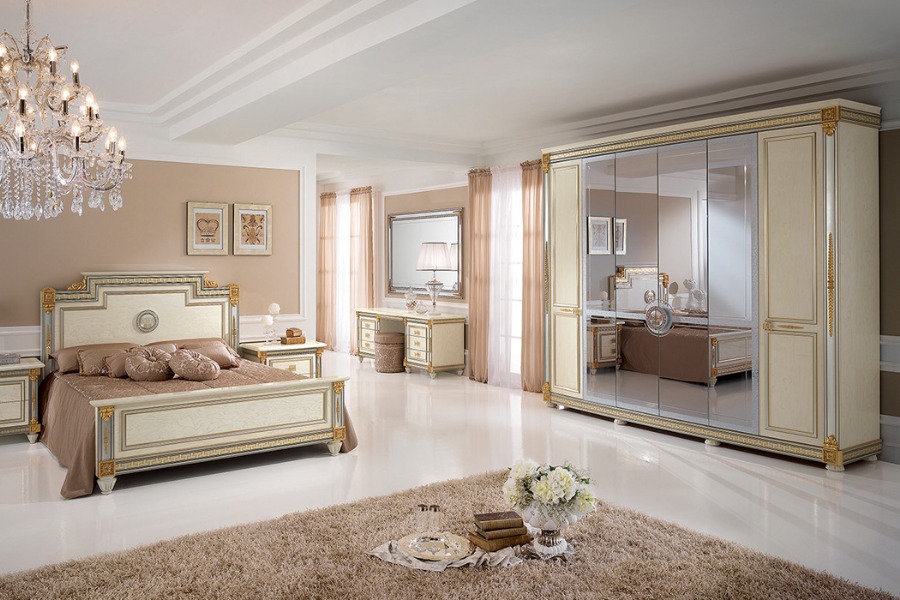 Raffaello
This collection is inspired to the principles of the famous artist, Raffaello: formal accuracy, elegance and beauty. A stylistic choice that wants to exalt simple and balanced shapes.