The living room is the unquestionable queen of the home. There are many reasons for this, the same for which you pay more attention and take greater care in planning its interior .
It is the most lived-in and used room in the home, as well as that which welcomes guests and the one in which you spend the most important moments of your daily life.
From a certain point of view, it is the room that most represents you, your personality and your aesthetic taste within the home. On a practical level, it is the space where you normally converse with friends, relax in the family or look at a beautiful film: in terms of quantity, it meets many needs and offer many moments (it's not the case to list them here).
For all these reasons, the living room must be planned to offer comfort from all points of view, including visually.
When faced with a huge range of interior design styles, how can you bring together your tastes and those of your visitors, encouraging them to see your living room as objectively elegant?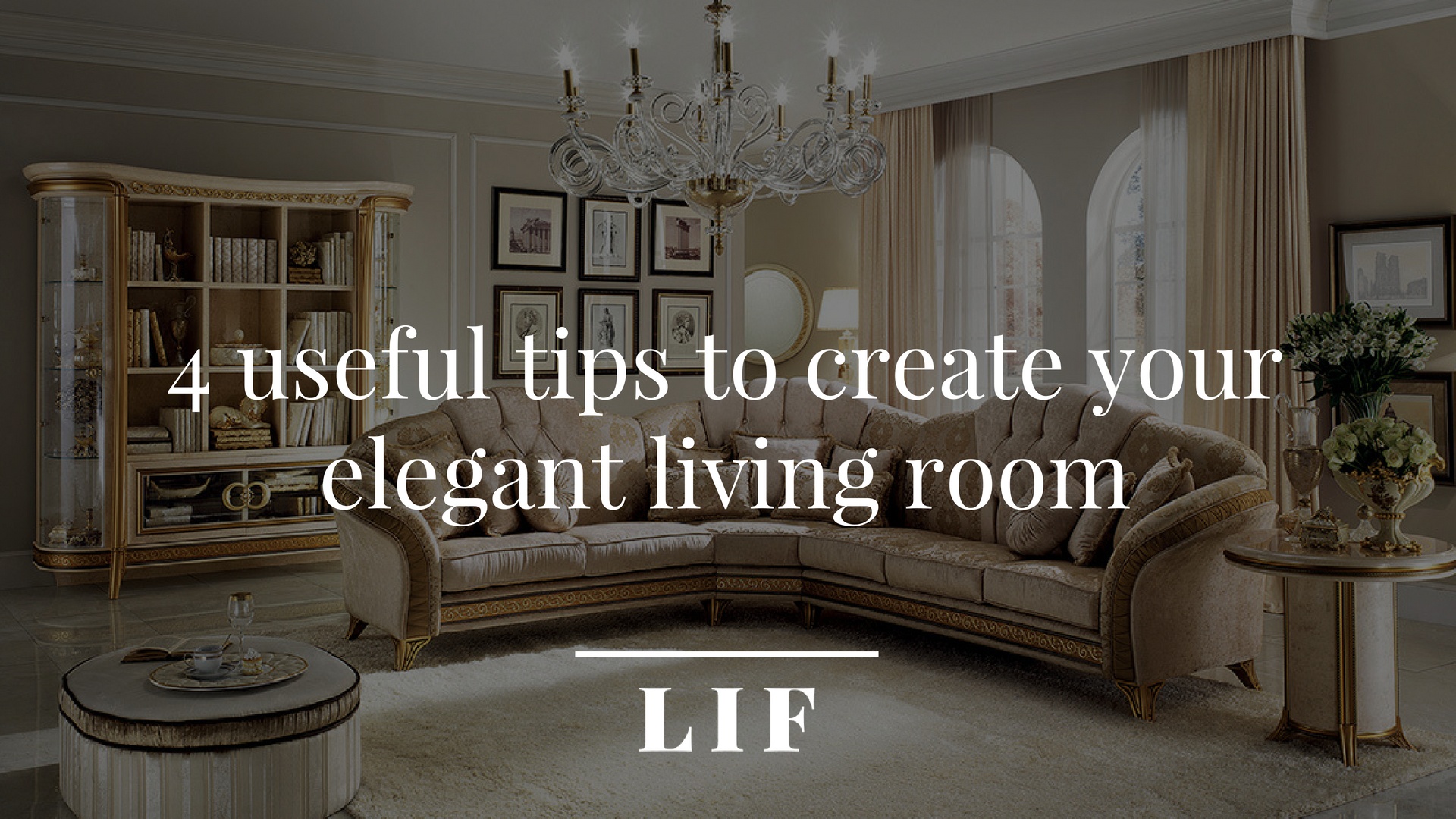 In search of elegance
Each home and each interior design has (or should have) its own unique style and be able to reflect the taste of those who live there, Classic, modern, contemporary, industrial, vintage, Scandinavian, country, shabby chic, boho or minimalist: interior design styles are a reflection of a personal vision of beauty.
Yet we can clearly state that there are some fundamental principles that apply to each and propose an ideal of beauty and elegance that is valid for all. There are undoubtedly styles that lean more towards elegance and here we are talking about those solutions that focus on quality and luxury in a more marked manner. One example is the classic style.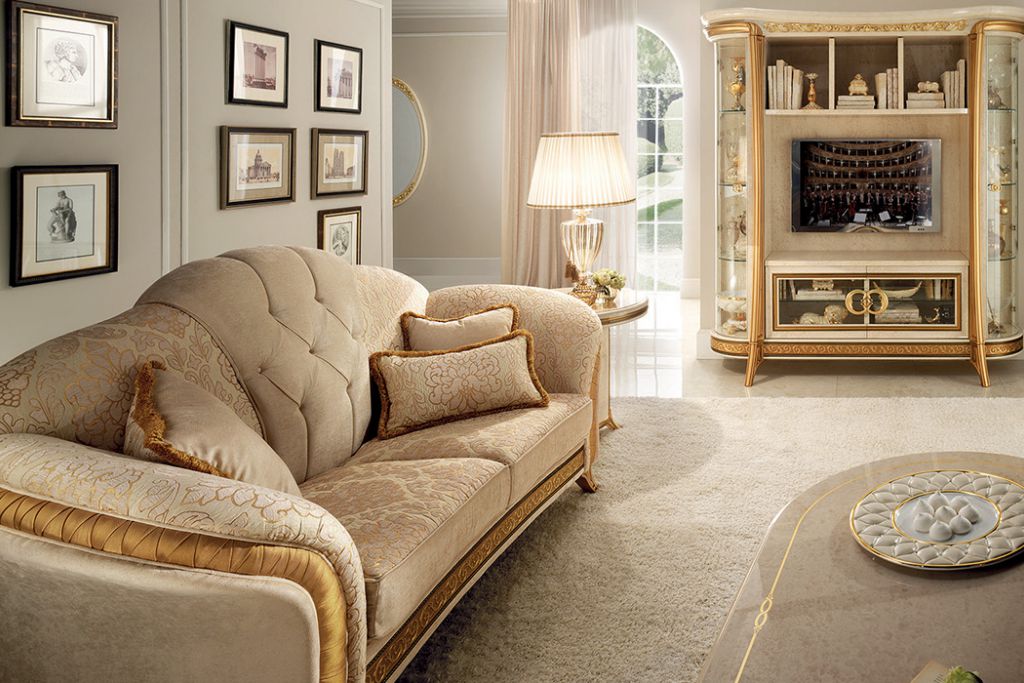 It is easier to make the spaces in your home yours; you just need to express your personality and preferences. Making them elegant, particularly if we are speaking of the living room, is a task that requires a lot of attention (and unfortunately also a large quantity of money in general).
Let's look again at the classic style as an example. To furnish a living room in this way you start with a trio of principles that is reminiscent of the Greek and then Roman period: balance, harmony and proportion. So away with unnecessary elements and arms open to furnishing and accessories made from luxury materials (such as hardwood, walnut and marble), and decorations and inlay work that capture times gone by. In this respect, elegance comes from the combination of valuable materials and the arrangement of interiors in a harmonious manner: perfectly in keeping with the style in question.
An elegant living room: our 4 suggestions
So let's hit the nail on the head, or rather consider the subject of this article (for which these introductory points were necessary).
Regardless of whatever style you have chosen for your living room, what guidelines should you follow to achieve a perfect elegant living room?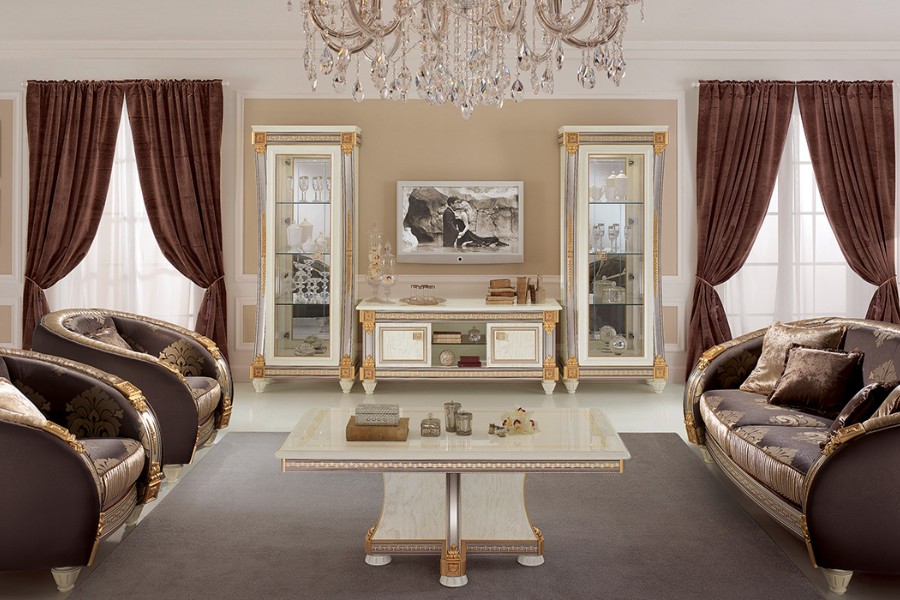 Because whilst it's true that certain styles are more naturally included to be elegant compared to others, it is not impossible to bring that touch to a style that is apparently not suitable, such as industrial or boho.
Let's look at 4 suggestions to bring elegance to your living room.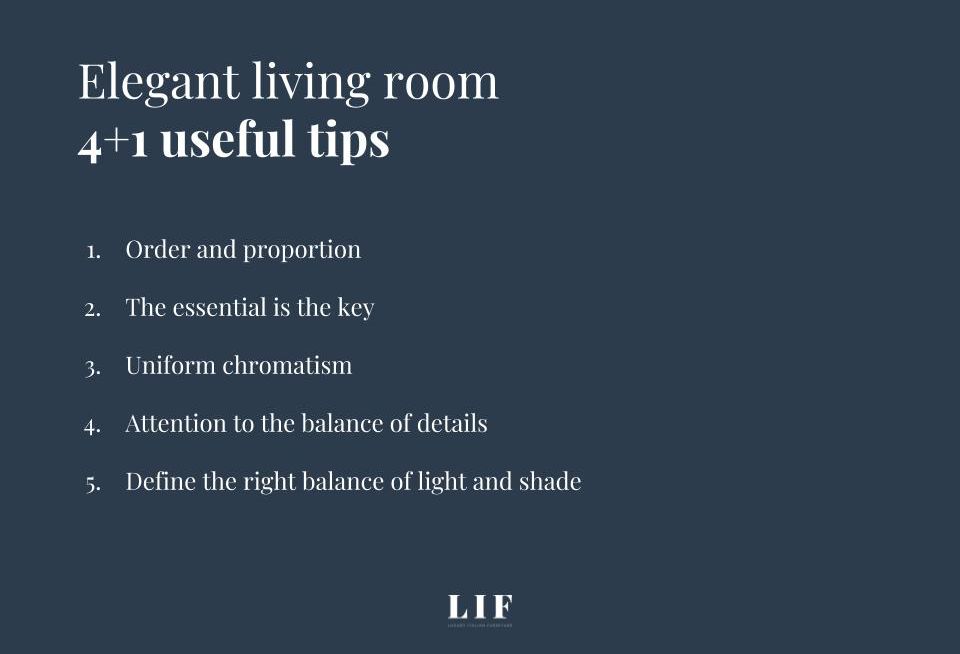 1. Order (and proportion)
A first element that can render you living room elegant derives from the order that is functional and more besides, with which you arrange furniture and accessories within the room. Basically what could be less elegant than chaos? Let's consider space and consider the square metres available.
The first consideration should always be the sofa, the central element of the room and the linchpin for the other furnishing elements. A corner model for example places the accent on the television area, even more so if there is a fireplace, determining from the outset the remaining space for the dining table with chairs or the bookcase.
The use of floor rugs clearly work to define space, as do the curtains that are another unifying element.
2. The essential is the key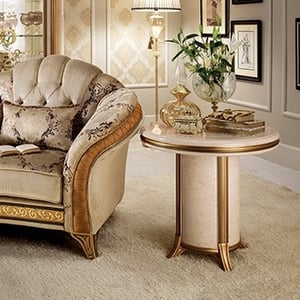 To create an elegant living room you must focus on what is essential. Returning home from work you should be able to relax your mind and body in a space, perhaps also in company. The living room should not contain superfluous elements: the pool table should be in the basement!
The important thing, or should we say the one commandment, is not to exaggerate. It does not mean selecting a minimalist style, just focusing on balance that the essential can bring to your living room without exaggerating in one direction or another.
3. Uniform chromatism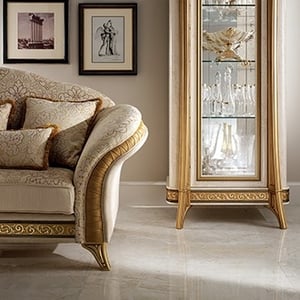 The selection of the right colour palette is a macro-structure of interior design. A really elegant solution is based on the classic principles of balance and uniformity: this is also true for colour.
The walls, flooring, curtains and floor mats should all reflect a criteria that exalts light shades and shade of grey, as tenuous as possible (even if a small more vivacious touch doesn't hurt. The result can significantly highlight the elegance of your interiors without being boring.
4. Attention to the balance of details
Elegance is simple. The details and the finishes in your living room should also be simple, so that they accent and distinguish the furnishing without being excessive. Here it is important to focus on the harmony of details: they are contour elements that should be considered and integrated in a harmonious manner with the rest.
Simplicity and harmony of detail are the key words for an elegant living room.