The year 2020 was a whirlwind of events that inevitably changed our lives and affected our daily routines.
With the spread of the Coronavirus, the world stopped and for safety reasons we found ourselves spending more time in our homes.
During the lockdown period, our homes, already a symbol of privacy and warm welcome, acquired a new meaning in our lives.
Spending more time inside the house, attention to the use of the spaces and furnishings increased, giving rise to new trends in interior design.
So, in this sense, we can say that Covid-19 in the last year gave birth to new interior design trends. In this article, we will review what they are.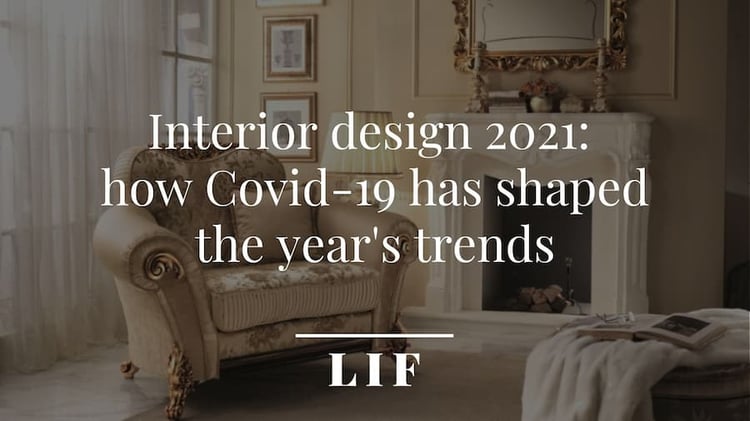 4 Interior design trends that came out with Covid-19
Spending a lot of time inside the house made us understand how important it is to give value to each room and make it as relaxing and comfortable as possible.
Next, we will review what are the main interior design trends that emerged with the Covid-19 pandemic.
Specifically:
Now, let's review each point.
1. Big and welcoming dining room
The dining room is the heart of the house, the room where the family gathers to eat meals together and chitchat.
The lockdown forced us to reconsider this space in a positive way and then fully enjoy it. How many times during quarantine have you or your children found yourself eating alone in separate rooms?
All of us did it and we found that this is certainly not a healthy habit. Having breakfast, lunch, and dinner together has a completely different taste.
Beyond that, what can really make spending time in your living room even better is its furniture. That is why, with Covid-19, a layout capable of making the room big and cozy became a trend.
Moreover, the aesthetics of the dining set - the real star of this space - also took a crucial role in defining the atmosphere.
Restyling projects carried out in recent months saw a return to classic and contemporary styles. Therefore, we recommend that you opt for a collection that best suits your taste.
You have available a vast range of options, such as: classic-style tables and chairs with fan backrest and refined and precious fabrics or contempory design sets with geometric design and elegant diamond-shaped textures.
Last but not least: showcases.
They are beautiful to look at and, at the same time, they allow you to store your dinner sets, plates and glasses in a tidy way.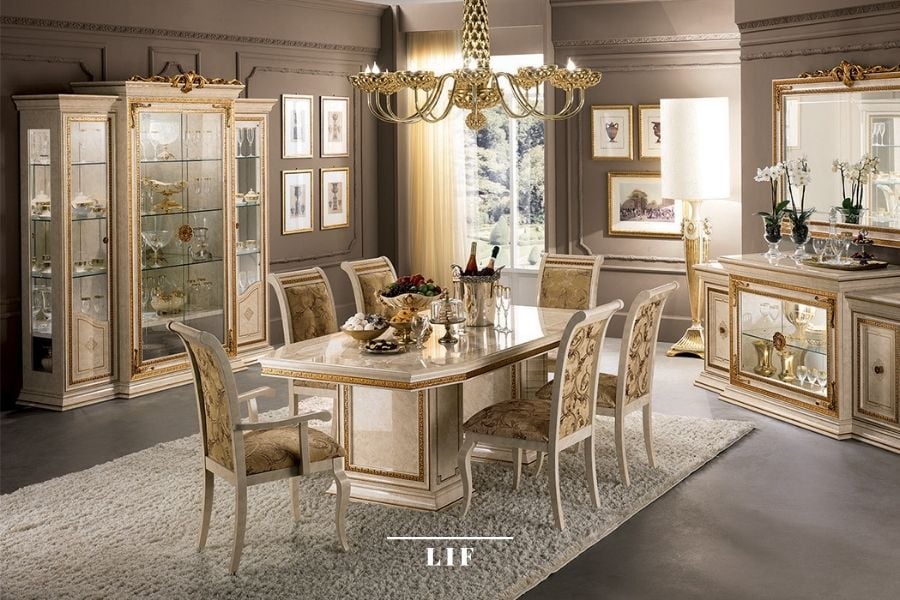 2. Spacious living rooms with comfortable seats
The living room has always been an icon of comfort and relaxation, and under the pandemic this role was confirmed.
Gathering at the end of the day, sitting down and reading a book or drinking hot tea or a glass of wine in front of the TV watching a movie together. This was the evening rite of every family in the world during the lockdown.
Relaxing on the sofa, indulging in a comfortable armchair and ending the evening in full relaxation. Here, partly because of the long time spent in this room, the concept of comfort and functionality was reborn.
Many people, during the quarantine, decided to revamp this room and buy more comfortable seats.
Sofas and armchairs combined and featuring a traditional design, comfortable solutions with a contemporary concept. All complemented by soft pillows and blankets.
And there's more.
According to the latest trends, it is recommended to include bookcases, showcases and TV stands in such positions as to make everything within easy reach and conveniently accessible.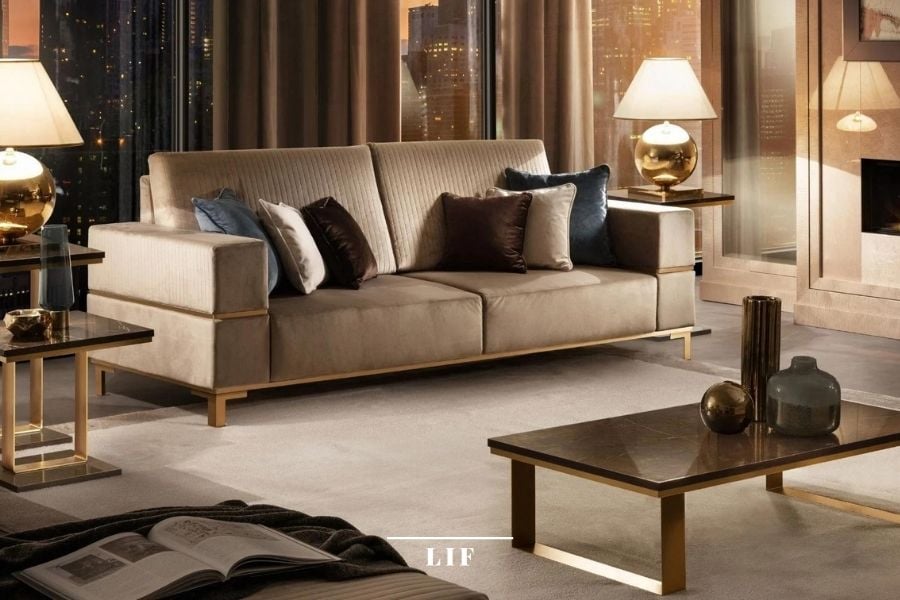 3. Functional and tidy den
With the spread of the pandemic, work changed radically and with them the traditional settings in which people used to work and carry out their daily tasks.
Not being able to leave the house and therefore not having the possibility of going to the office, the so-called practice of smart working was adopted, allowing most people to work comfortably from home using a stable connection and the main channels of online communication.
For many people, however, this did not represent comfort in many ways.
It is true: we live in an age where everything is a click and a tap away, but this is not enough to feel comfortable in a working environment.
That is why bringing your office back to life is one of the trends of 2021. Creating a comfortable and functional space, furnished with simplicity but without giving up style.
With Covid-19, work and productivity are linked with comfort and functionality.
For this reason, a den must hold:
A large desk
A swivel chair with comfortable seat
Spacious chest of drawers and bookcases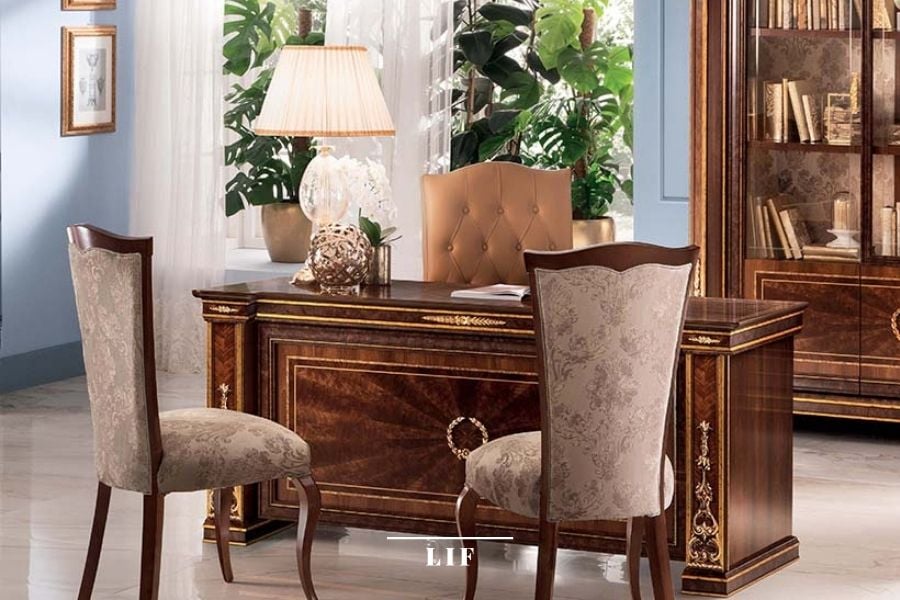 4. Bedroom with intimate and relaxing atmosphere
Finally, the bedroom: a cosy shelter with an intimate and relaxing atmosphere. This room also played a major role in our quarantine days.
Reading a book, watching a movie, relaxing, sleeping, getting dressed and starting a new day. The bedroom is the stage of multiple daily actions that deserve to be experienced at their best.
In this sense, the new trends speak clearly. First of all, it is essential to arrange the furniture in a symmetrical and balanced composition, which gives a feeling of space and comfort.
The bed is the heart of this room, thus it is recommended to choose a king size model and then opt for solutions with classic or upholstered headboard, depending on your taste.
Other furnishing elements that are worthy of mention are the wardrobes.
In this case, it is recommended to select big ones so that you have more space for your personal items and everything can be well organized.
Finally, you need to include additional home decor elements that offer added comfort such chaise longues and poufs. In a bedroom it is important not to give up on anything.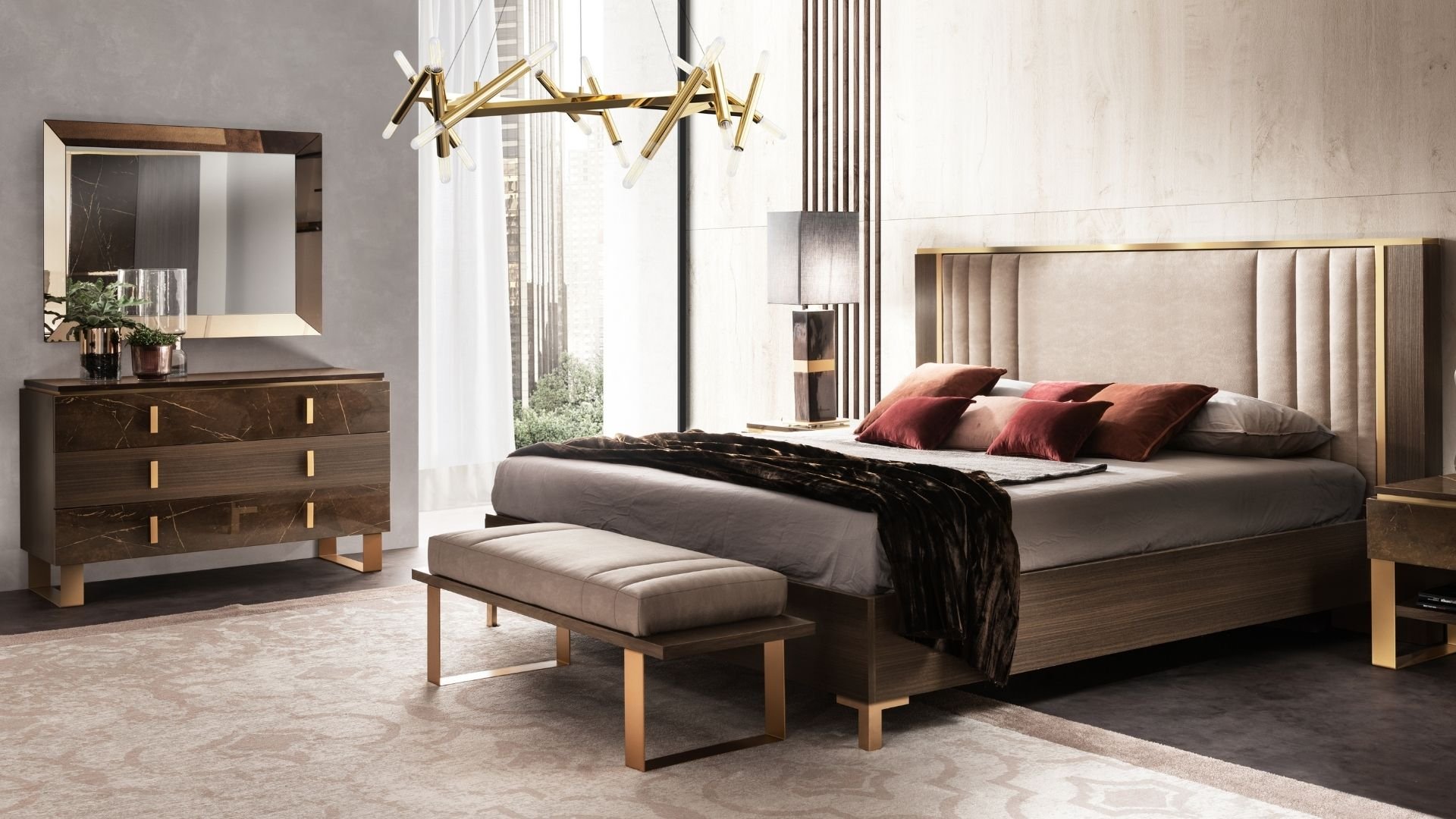 How Covid-19 changed our lifestyle with brand new interior design trends
In this article, we talked about the major interior design trends that came into vogue at the beginning of the pandemic and continue to be fashionable to date.
Due to the Covid-19 emergency, our daily lives experienced a significant change which, in turn, caused us to reevaluate the concept of comfort and style within our own homes.
These new trends taught us that we should never take our home environment for granted in terms of comfort and especially aesthetics.
In any furniture composition, each element has the ability to affect our mood and atmosphere, which is why we must carefully take care of every detail.