The dining room is the place where fellowship, aesthetics, and comfort determine the atmosphere and perception of the entire furnishing scenario. This is why you should pay attention when devising an interior design project for this room.
In order to do so, keep in mind some tips to avoid making any mistake that can compromise the mood.
In this article, we will show you the most common dining room decoration mistakes and how to avoid them.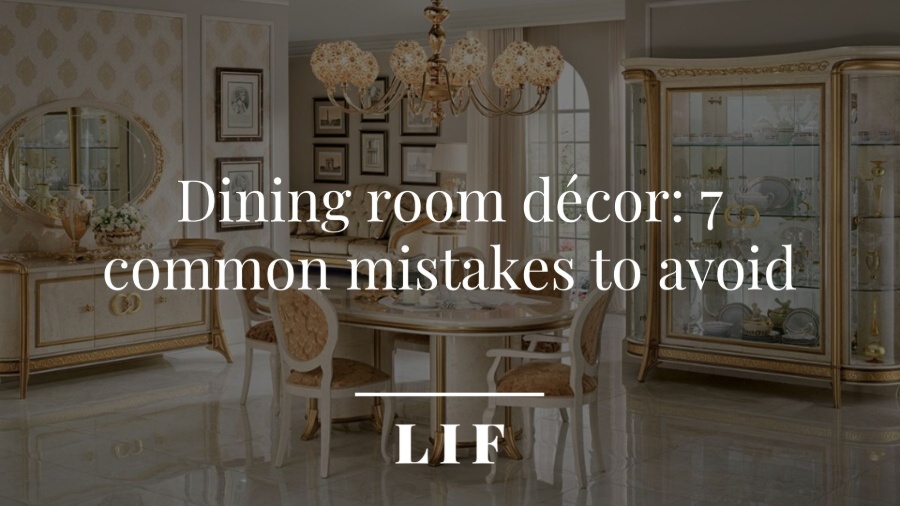 How to set-up your dining room décor: 7 mistakes to avoid
When decorating your dining room, you have to keep several factors in mind, and this could easily lead to mistakes.
Here is a short summary of the 7 mistakes you should avoid when setting up your dining room décor. Specifically:
Let's see each step in detail.

1. Starting the project without creating a customized mood board first
A mood board is the starting point for each interior design project worth its salt.
Being able to see your inspirations and décor ideas in graphic form could be a great help for you or for the designer or architect you hired.
Without creating a customized mood board, you run the risk of creating a mismatched and tacky furniture combination.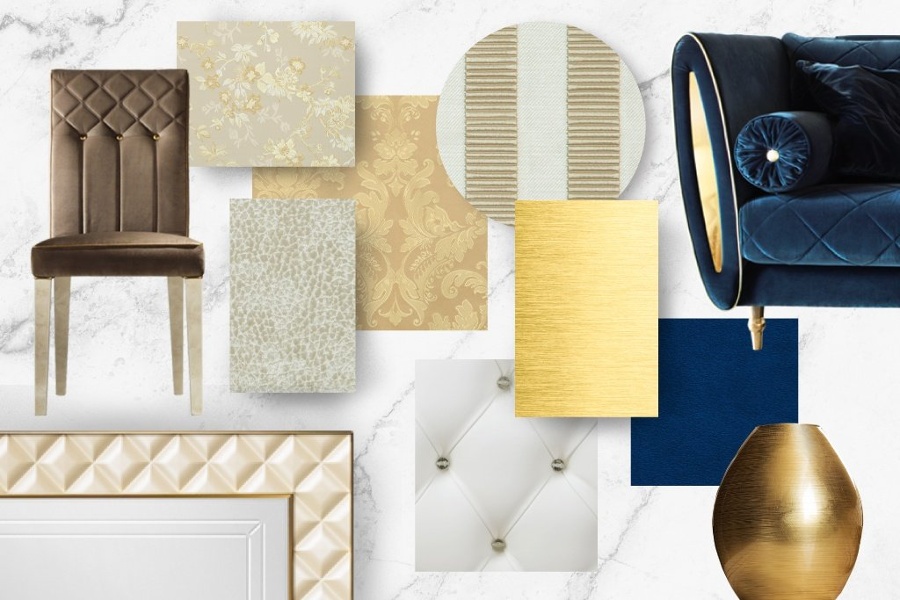 2. Not choosing the wall paint first
Walls are the background of your dining room scenario. This is why the first thing to do should be choosing any wallpaper and/or paint.
Choosing the wall paint colour or wallpaper will help you choose the best furniture for your dining space and the furnishing accessories and décor, based on their features and aesthetics.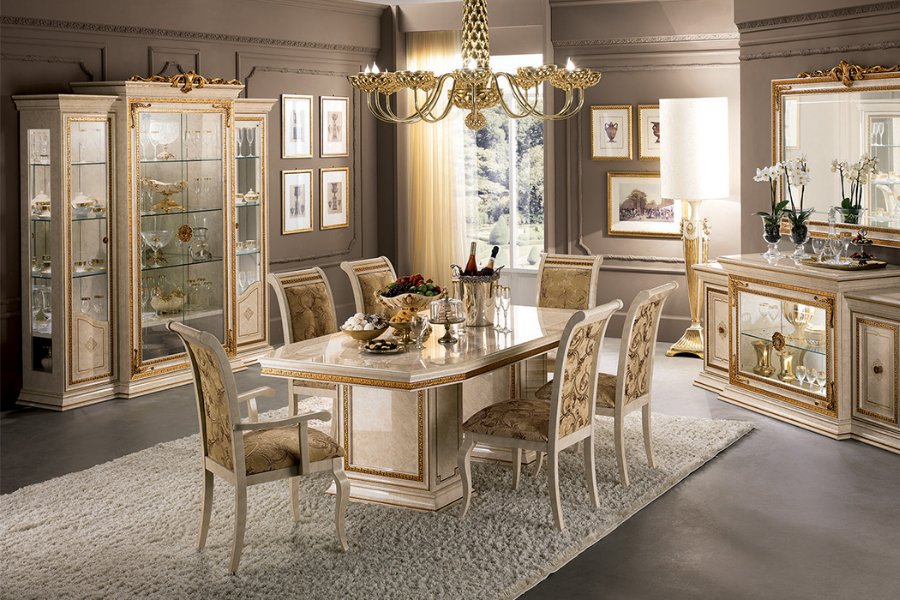 3. Leaving small floor areas empty
Even if you opt for a big rug, maybe in the middle of your dining room, or for carpet, this does not mean you should leave small floor areas still empty.
If you choose a rug or carpet, you should also place other embroidered and smaller rugs underneath vases, plants or other furnishing items.

4. Choosing lighting solutions that do not match the furnishing style
Based on the furnishing style you want to use in your dining room, apart from matching furniture and accessories, you should also opt for suitable lighting design solutions.
Apart from being a key item when furnishing a room, lighting plays a central role in how the environment is perceived.
This is why choosing the wrong lamp selection for your room could be "fatal", from an aesthetics and perception standpoint.

5. Placing lamps too low
As we stated above, decorative lighting is essential for every furnishing style, as it is knowing how to place every solution correctly.
Whether you opt for sophisticated hanging lamps, wall lamps, chandeliers, or jewel ceiling lamps, do not hang them too low from the ceiling.
Lamps should add a decorative hint to your room, without weighting it down visually.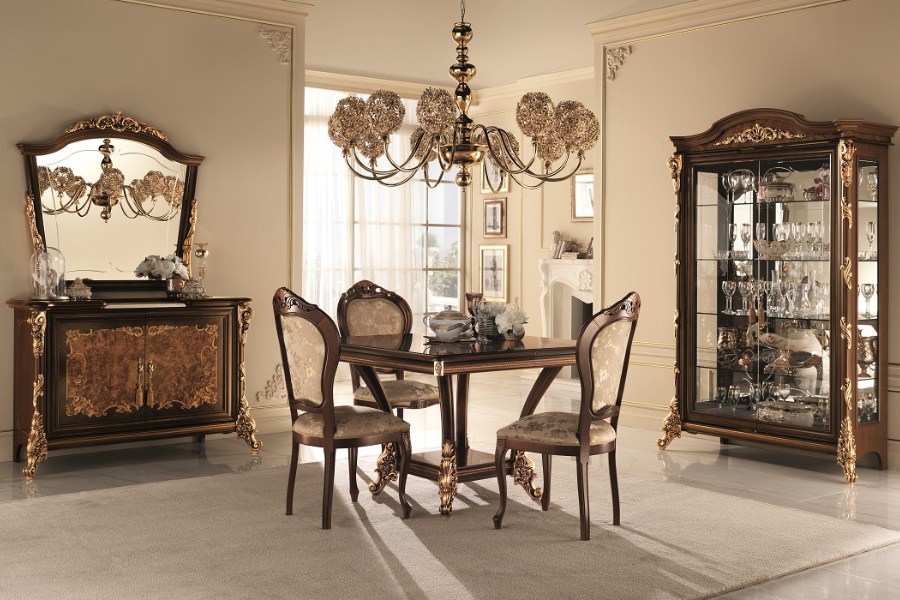 6. Hanging paintings and wall décor on a single level
We often hang wall accessories and décor at eye level, displaying them at the same height. Wrong!
This layout would entail a significant visual gap, and may be too ordinary and flat. As said above, walls are the frame of our room, so they should be treated with care.
To give some motion, carefully study how to display your paintings, mirrors, pictures and portraits to create an artistic mosaic with a great visual impact.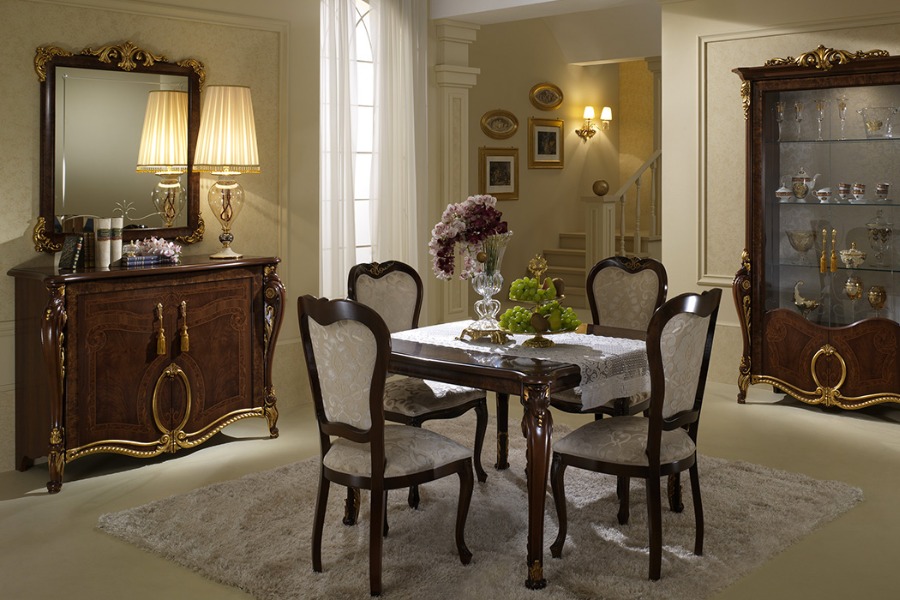 7. Choosing curtains of the same colour and size
Last, you should choose the best curtains for your furnishing style. We advise against choosing curtains of the same colour and size. Try creating a scale composition, with curled valances on top or shorter curtains overlapping floor-length curtains.
And why not play with the hues a bit too? One piece of advice: yes to colour, no to vibrant tones. To avoid making mistakes, opt for neutral and clean nuances, such as beige, white, grey and champagne.

Dining room décor: give personality to your space
In this article, we talked about the most common décor mistakes to avoid to obtain an impeccable result.
Follow our guidelines to avoid making any mistake and create the dining room furnishing project of your dreams.