Light is an electromagnetic wave that spreads into space and interacts with material. Its rays are visible to the human eye in a frequency interval known as spectrum. Perhaps some of you would like me to continue with this mini lesson on the physics of light, but the truth is that it is not necessary. The introduction only serves to show you what the primary quality of lights sources are in interior design: interaction with the environment that absorbs, diffuses, reflects and propagates these waves.
This is why interior lighting takes on a central role and appearance in design. Depending on the position of the light sources, you can literally transform the room and change the appearance of a kitchen, a bedroom or a bathroom. Obviously with due differences: ideal solutions for a living room don't necessarily work as well in a study.
In this way, light becomes a creative element that is a part of interior design, able to highlight certain styles of furniture and even fool the human eye with regard to the real consistency and size of the space.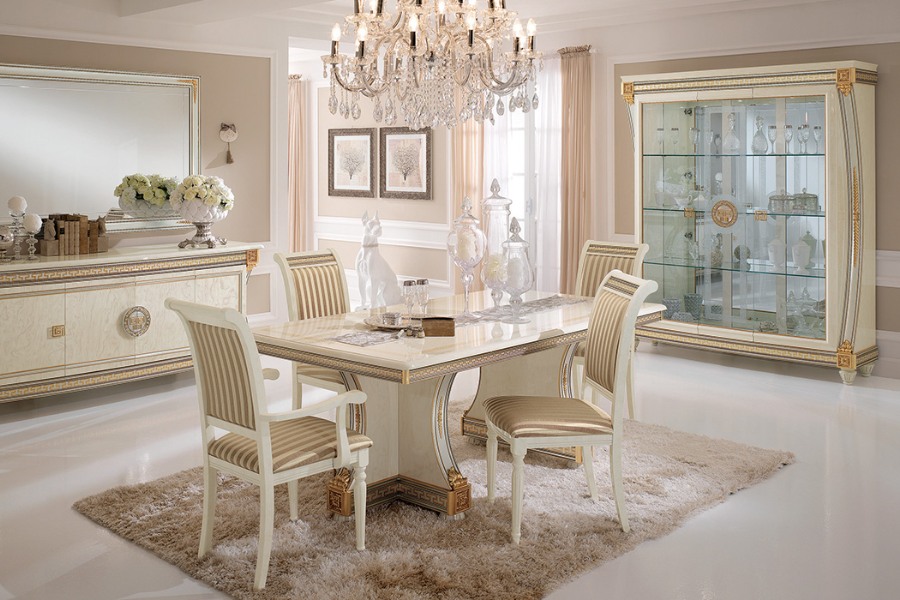 Major interior lighting trends: continuously evolving design

If we talk about major interior lighting trends we mean light as a fact that can lend aesthetic value and practicality to a given environment, according to the chosen style of design. So we can talk about lighting styles, such as modern and vintage, LED and industrial. Light offers designers several possibilities for customisation, where they can direct it, enhance it and use to their own tastes, using new technologies and energy-saving options.

Since we often talk about furnishing style trends, we are now going to talk about some important lighting trends:

Industrial
LED
Vintage Edison-style bulbs
RLM
Soft gold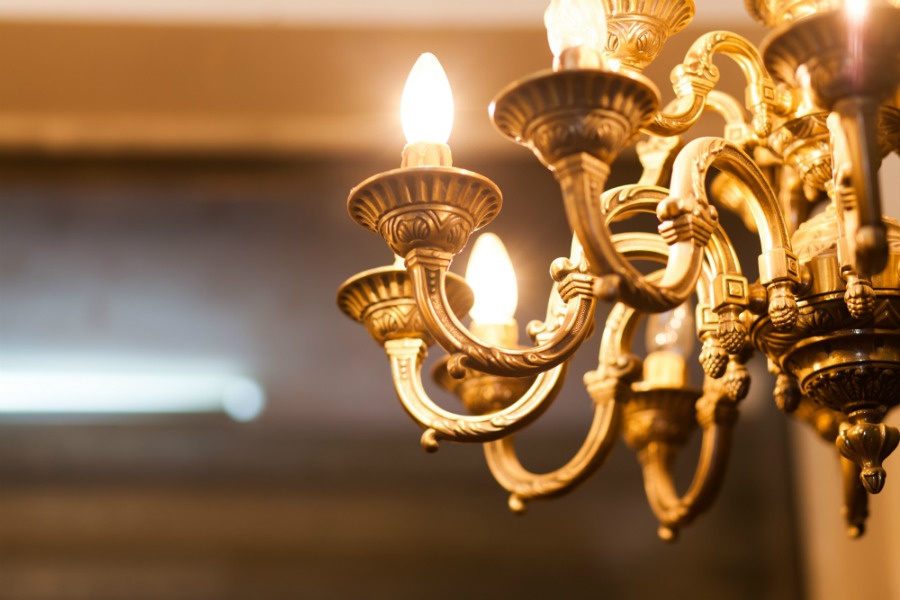 LED: energy saving and environment

LED is considered to be the future of lighting and predictions are that it will totally take over in the next 10-15 years, replacing all other forms of lighting. This is due to the high level of efficiency, reliability, long duration and therefore considerable energy saving that distinguishes this particular type of technology. Technically speaking, LED is a diode that emits an infra-red- and ultraviolet-free light when a minimum amount of electricity passes through it.

Current costs are high (although they have gone down slightly recently), but over the long term, it is worthwhile for the user due to the qualities we mentioned above.

Efficiency: excellent lumen/watt ratio (flow/power) and ability to not disperse heat (factor that make LED usable even in contact with wood and plastic).
Reliability: minimal maintenance costs compared to other lighting sources.
Energy saving: it consumes much less energy than other types of bulbs at the same amount of power.
There is also greater environmental sustainability as LED does not contain any harmful or toxic gas substances, and does not emit UV rays or radiation.
Aside from its purely functional aspects, LED is also enjoying success in interior design in rooms such as kitchens and bathrooms or even outside. It is extremely versatile and is available in a wide variety of styles, colours, shapes and brightness. "Intelligent" versions were created recently, that can vary the colour or power.
---
---
Do you want to know more about interior design world?
---
---
Industrial lighting, both vintage and modern
When we talk about industrial style in furnishings, we mean rustic finishes, an emphasis on metal, bare brick and pipes on show. What does it mean when it comes to lighting? With the search for modern or retro lamps that conjure up the productive-industrial environment of a factory, preferably suspended and made from metal (visually speaking, ideal in the classic high-ceiling lofts).
This type of lighting, which is perfect for kitchens and living rooms (often one single space in lofts), can provide a truly special atmosphere in your home, giving a nod to both vintage lovers and those with more modern tastes.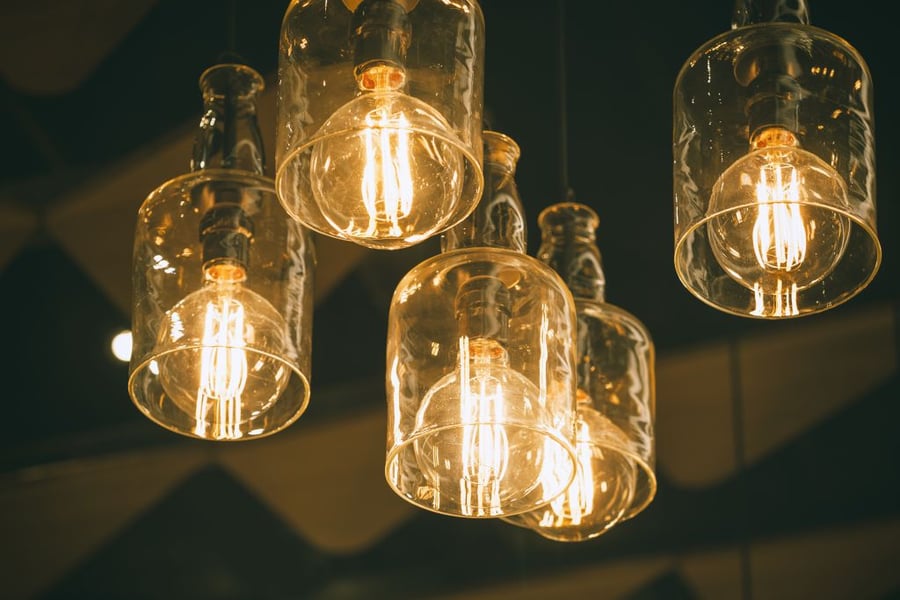 Return the past: the Edison incandescent bulb
Vintage never dies, at the most is reworked. In this case, it goes back to the beginning, i.e. the incandescent bulb created by Thomas Edison. It is a strictly aesthetic element: given the special retro form that recalls the famous invention, it can also be made in an LED version with all relative advantages.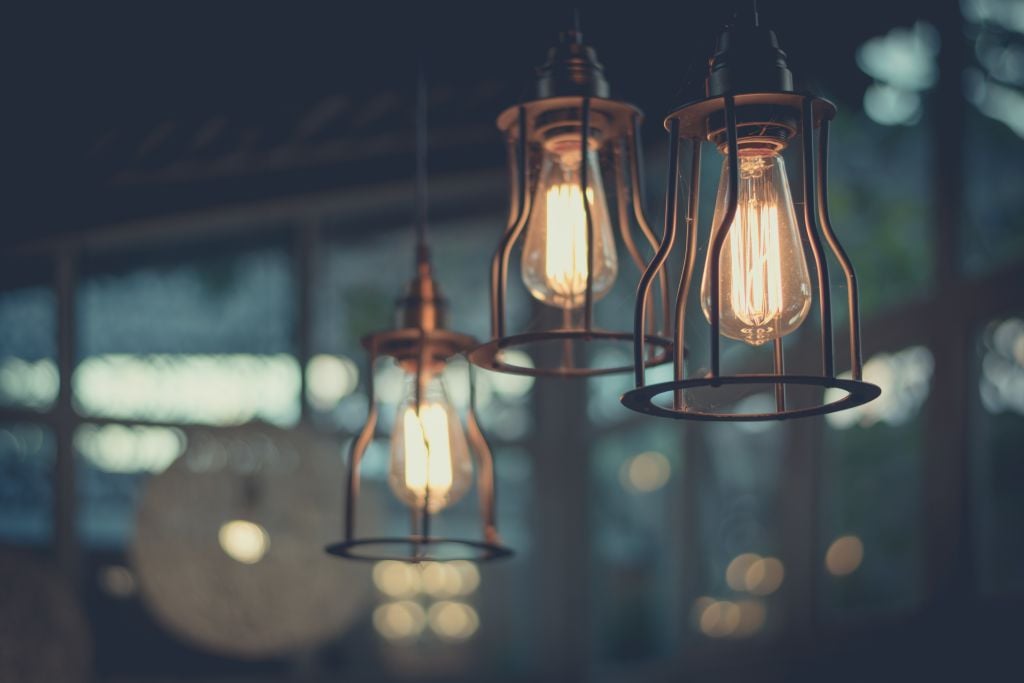 The Edison light bulb lends a sense of familiarity to the home and can combine with various interior design styles, whether industrial or modern, country or rustic, as well as the more retro tastes. Anyone who wants a true vintage experience can still buy the original incandescent versions: they are cheap, do not provide maximum efficiency but will lend a unique air to your home.
RLM, or rather the power of reflection
RLM is an abbreviation that stands for "reflector luminaire manufacturer": it is a type of down lighting, common in workspaces and shops, but which is also becoming popular in homes. They are not just suspended lights, but also a large range of styles and sizes, such as ceiling lights (often seen in offices) or recessed lights.
The most important thing is the "philosophy" behind them: only directing light where it is needed, without scattering it.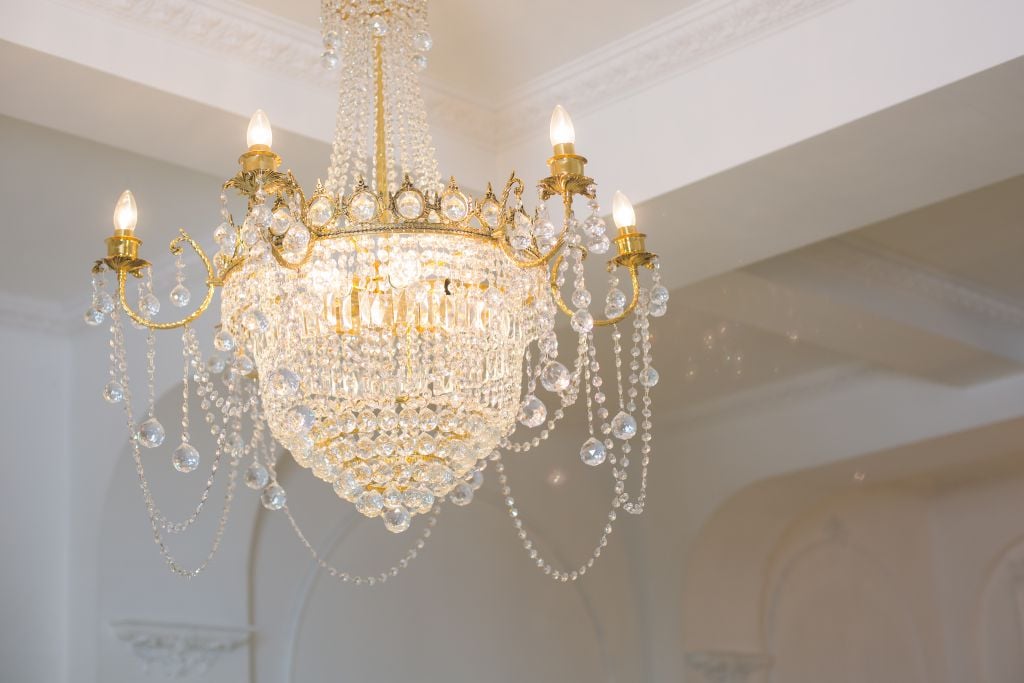 The soft elegance of Soft Gold
The last of the major interior lighting trends is a particular one, known as "soft gold". It is a trend that comes from the union between an appreciation of metals used in decoration and the growing popularity of softer hues. This style of lighting is versatile and can vary, and can therefore provide numerous solutions for designers: it is a type of colouring, soft gold, that is characterising bulbs, lamps and similar products.
The characteristic soft air of this style lends warmth and familiarity to the environment, also adding a touch of elegance (even slightly luxurious in some cases), as well going well with classic-modern and contemporary furniture and accessories, therefore not too gregarious and with softer, varied tones.