The use of contrasts plays a decisive role in setting up contemporary interior design scenarios.
In fact, the game of contrasts is a must in order to create a dynamic and elegant furnishing composition on both a visual and perceptive level.
A contrast is defined as the combination of two or more elements with opposite features. The key is knowing how and where to use it properly. The main objective of using contrasts in your home interiors is to meet your aesthetic requirements.
This is why, in this article, we aim to provide you with some tips on style so that you can make the best use of contrasts and create an impressive ensemble.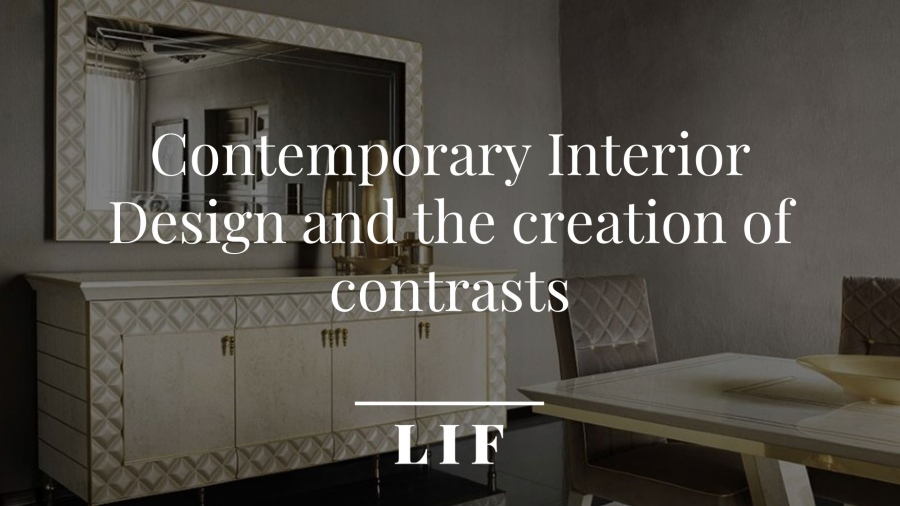 Contemporary interior design: 3 tips to create a fascinating game of contrasts
When used correctly, a contrast creates focal points in the various rooms that are capable of attracting and seducing the eye of the observer.
Below is a list of 3 key tips for creating striking contrasts in your contemporary interior design:
Let's have a step-by-step look and analyse each point.


1. Boldly match various colours and shades
Contrast is the solution to the monotony of a room, which can be successfully resolved by combining darker and lighter tones.
This is probably the most creative use of contrasts. To begin with, you could give the rooms in your home a complementary colour combination by using two opposite shades on the colour wheel.
You could combine black and white furniture elements or ivory colour furniture and details on gold and black tones, for example: combinations that never go out of fashion and create maximum impact.
However, if you prefer to focus on brighter colours, you could also try using colour combinations by introducing elements of furniture covered with purple and blue fabrics in the same decorating scenario or even other combinations with golden and silvery shades, just to name a few.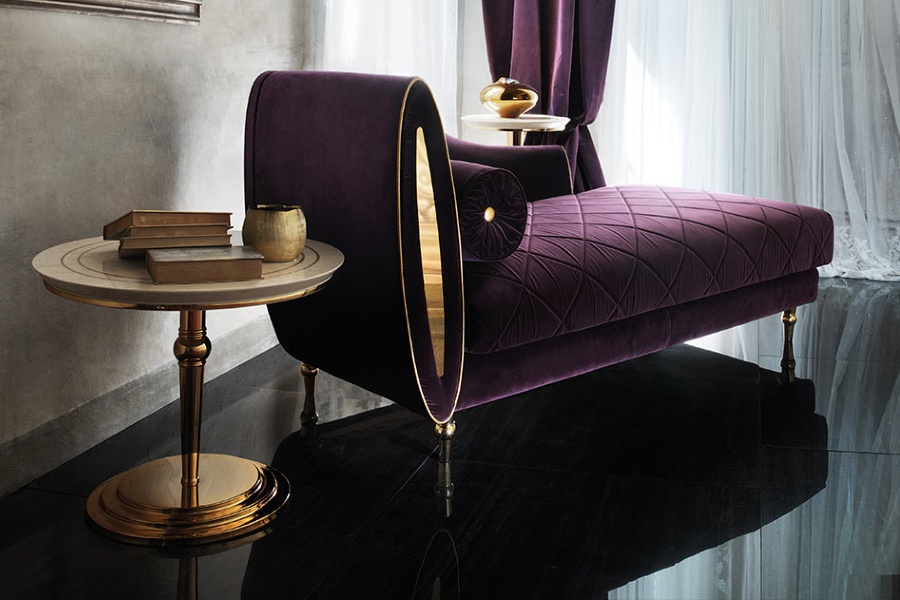 2. Play with different shapes and textures
Regardless of the mood you want to outline in each setting, it is important to maintain a certain balance between shapes and textures.
When you focus on the choice of covering fabric to upholster chairs, armchairs and sofas, for example, select a plain colour and match it with other colour motifs that are in stylistic harmony with the furnishing concept.
Here is a selection of the best fabrics for a contemporary interior design style:
In order to create a remarkable visual and sensory impact, try selecting the finest fabrics according to the seats you are going to cover and their shape.
In fact, in contemporary design interiors it is not uncommon to introduce refined chaise longue with curvilinear silhouettes, sofas and armchairs with sinuous lines and other elements with a refined profile and softness.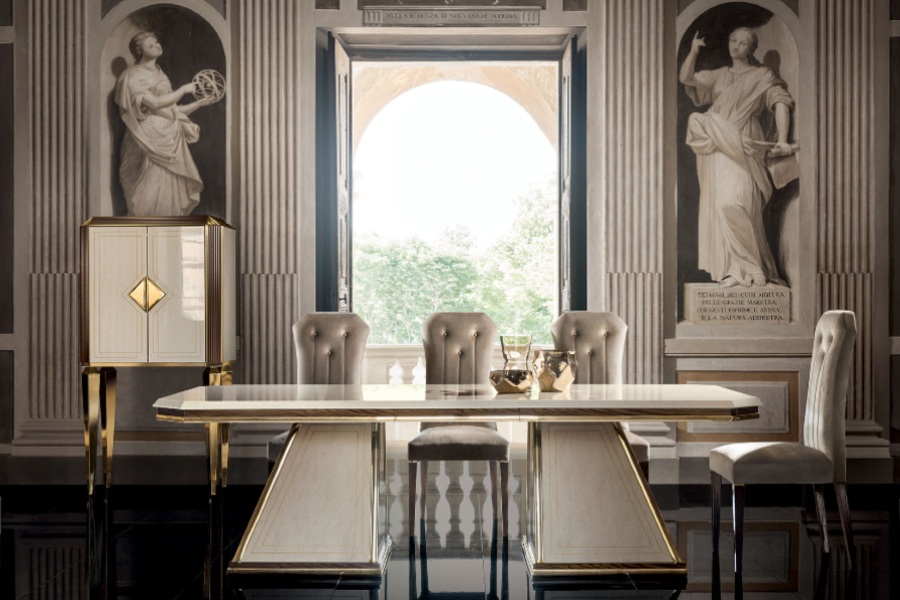 3. Combine ornamental details and various kinds of materials
Balance is the secret of success when it comes to creating the perfect composition of contrasts. Many people try to create contrasts to add an impact effect within the home's various rooms.
Think about matching golden metal inserts or a silver finish with your seat's precious fabrics, including audacious colours, also based on the colour combinations listed above.
The success of the perfect contrast, and by extension of your contemporary style furniture project, depends on the harmony as a whole.
Contrast creates exclusivity, but if used incorrectly it can come across as being visually and perceptively heavy and therefore inappropriate in some contexts.
Bear in mind that your contemporary design interior must be harmonious and full of personality, but without being too exaggerated and pretentious.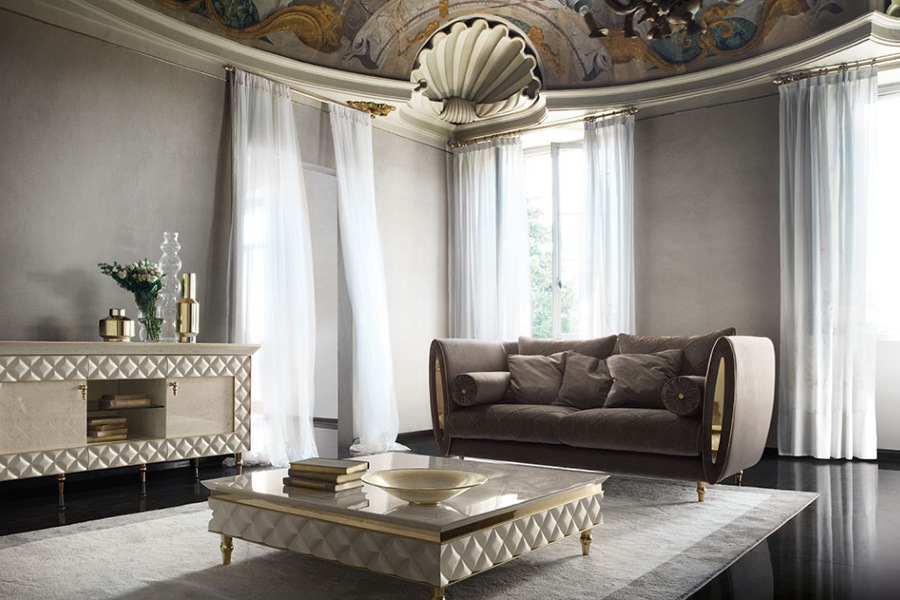 Create the perfect contemporary interior design scenario in your home
Creating chromatic and material contrasts, by playing with textures and consistencies, means creating focal points with a great aesthetic and visual impact.
We described some simple tricks in this article to help you create a dynamic game of contrasts that can give a sophisticated touch to each setting in your home.
Try following our suggestions and revolutionize your home's various furnishing settings with taste and elegance: the final result will be surprising!