Who said a luxury home must be furnished with classic furniture? Today, there are many interior design trends that allow you to express your personality according to different styles, while still making classy and quality choices.
Loving luxury does not necessarily mean loving a classic style . Although always current and sophisticated, this style does not fare well in all contexts nor with all personalities.
A young, modern and cutting-edge home - maybe even in an urban context - needs a contemporary interior design. This does not mean you should give up on elegance and luxury.
There is a luxury furniture style that perfectly embodies the most glamorous and contemporary interior design, whilst preserving the right level of sophistication and charm.
If you don't want to settle for the usual furniture, and you want to make your home special, with an elegant style that is not in the least classic, then go for Adora.
Adora perfectly combines luxury and modern.
Read the article and let yourself be tempted by its fine furniture and alluring collections.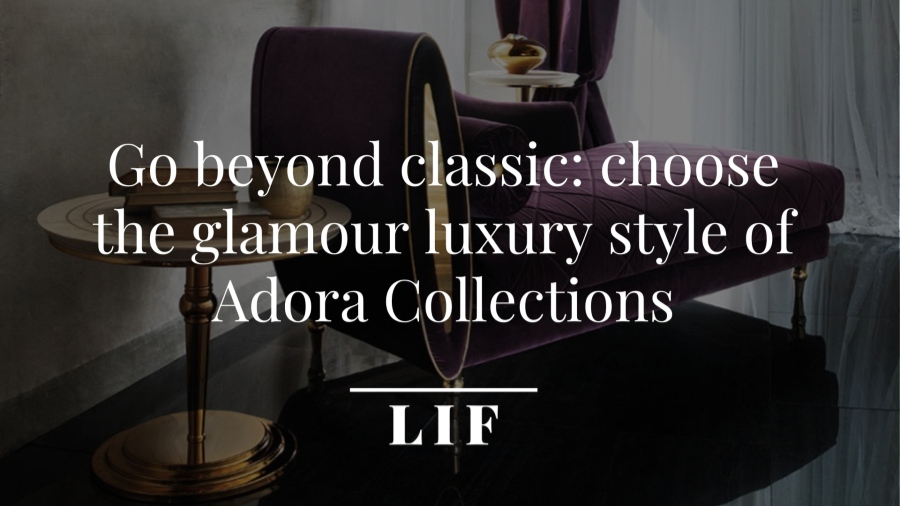 Adora: luxury-à-porter
Generally, the word 'luxury' suggests something that is unique . This concept is not entirely wrong. A precious item should also be special, and therefore convey the idea of uniqueness.
However, a unique item doesn't necessarily have to be accessible only to a certain target. Uniqueness can also be conveyed by the will to be different , by the desire to be always up to date with the latest styles and trends.
A luxury accessible to a broader audience, with tasteful and elegant preferences, is possible.
This is Adora's line core philosophy: luxury-à-porter.
With Adora, the concept of unique design is perfectly paired with accessibility .
Thanks to Adora furniture collections, you'll be sure to furnish your home in line with your needs and your refined taste.

Luxury style and furniture: beyond classic
Times have changed. Today, many people long for the unattainable. Today, everything is within reach, and not being able to have what we want is not always easy to accept. The same goes for interiors.
Wanting a well-furnished and stylish home is not wrong. It is only fair that a person with taste and personality wants to express it in their home.
And a classic style doesn't always reflect everyone's personality.
Adora furniture collections reinterpret the classic style. The Adora range features an exquisitely contemporary glamour, without forgetting the typical Italian signature. And the furniture's quality is proof of that.

Details that make a difference
Another characteristic of the Adora range is the attention to detail . Adora furniture finishes are expertly designed and stand out in each piece of furniture. Nothing is left to chance in designing these collections.
The elegance of Italian style comes back also in Adora's contemporary shapes , by making the furniture pieces - through unique materials and finishing – precious jewels in the eye of those walking into your home.
Choosing Adora furniture will mean making the room you are designing unique and exclusive. Adora furniture stands out in any room it is placed in, also thanks to its fine finishes.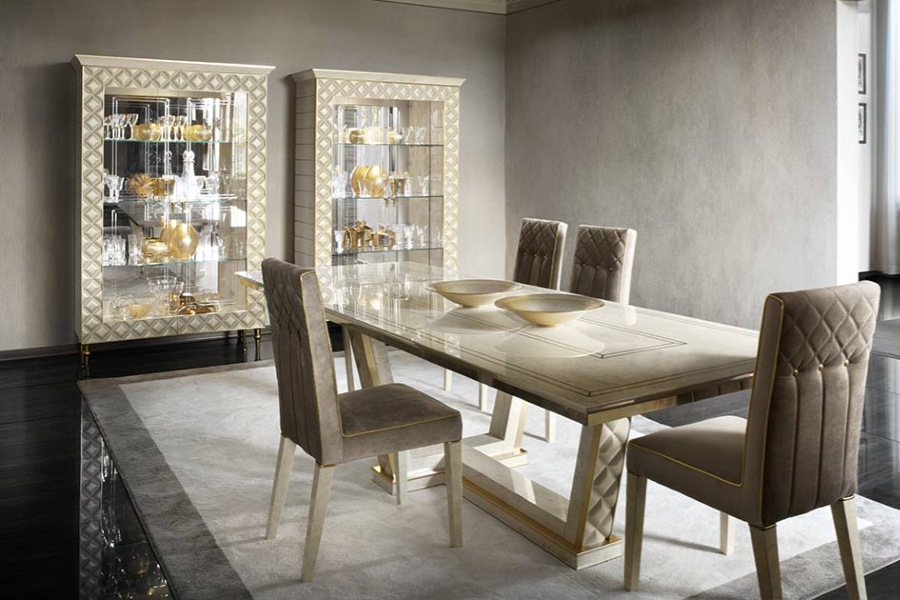 Adora collections glamorous style: Sipario and Diamante
If you want to stand out and make your rooms look refined with high-end furniture pieces , you have finally found the solution.
The Sipario and Diamante collections by Adora materially combine the allure of luxury with the elegance of contemporary design.
Let's see their main features.

Sipario Collection
In the Sipario Collection, every item is designed to embellish the room it will be placed in.
The energy radiating from their details is a characteristic of its beauty. A quality beauty, adapting luxury to different contemporary contexts.
The shapes of the Sipario Collection are inspired by a classic style, revived through more modern minimal lines.
You will be happy to know that the materials used in this collection have been designed to be long lasting and appealing at the same time. The Sipario Collection solutions include delicate and sophisticated upholstering, inspired by soft silk.
In the Sipario Collection, elegance is ordinary, giving your home an every-day luxury appeal.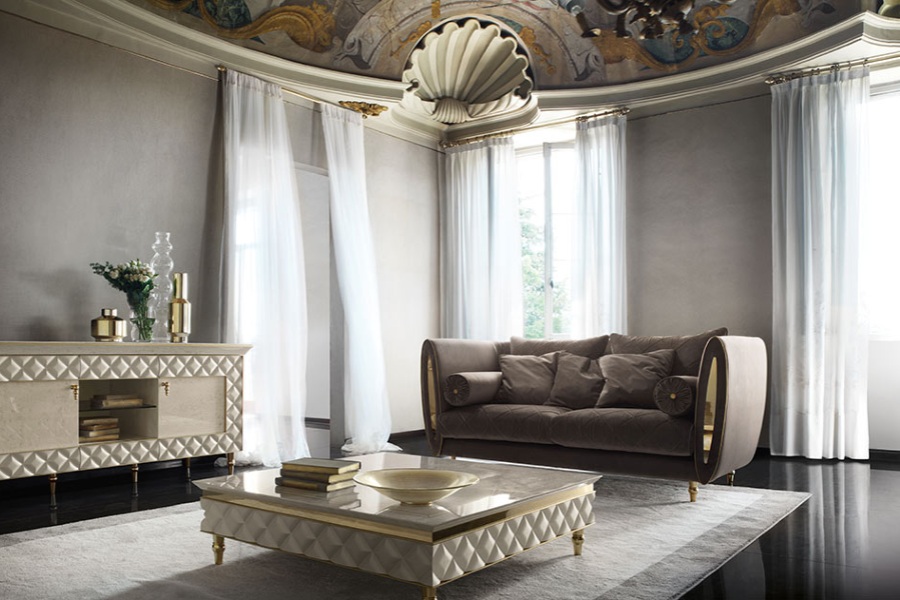 Diamante Collection
The Diamante Collection combines the geometric shapes of gemstones with the typical Made-in-Italy lines.
This collection is embellished by precious and fine details. Every piece of furniture is unique, with a bold design that stands out.
If you want to recreate a sophisticated and high-end environment, then choose the Diamante Collection furniture. You will be sure you have made the right choice, and you'll give a glamorous appeal to your home.
Details will add an extra touch to your room. Glass finishes will make it brighter. The well-designed colour contrasts give character and uniqueness to these precious pieces of furniture.
The materials used to create the Adora collections have been expertly studied and designed by professionals. With the Diamante Collection, the quality of your furniture is 100% guaranteed.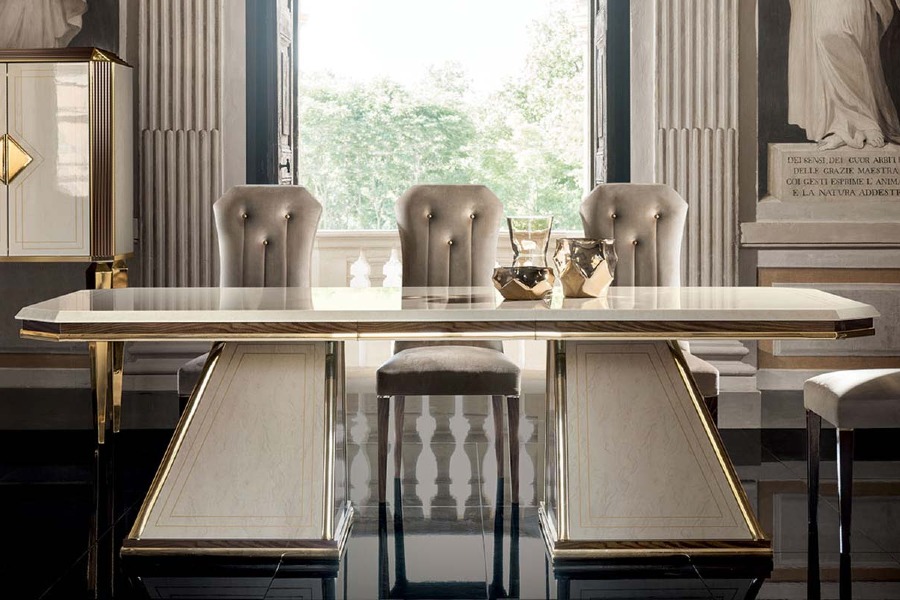 Do not give up on luxury: choose Adora
Designing a luxury home can be very exciting. Today, high-end furniture styles are accessible to the broader public, thanks to the Adora collections . The luxury-à-porter philosophy combines contemporary style to precious and fine classy design.
If you want to be sure to give your home an unmistakeable classy appearance, choose the Adora collections. Your personality will be showcased, and you will finally enjoy the furniture of your dreams.