No furniture style has ever been so versatile and innovative as contemporary interior design. Contemporary interior design is devised to always be up-to-date and bring constant innovation.
Today's homes are not so static and unmovable as they once were. Our parents and grandparents bought their furniture thinking it would last for the rest of their lives, and they had no clue about constant home restyling.
Today, interior design gives us the chance to rethink our spaces with flexibility and in ways available to everyone.
Specifically, contemporary design is perfect for all those people who feel the need to "change" to feel at home again. This furniture style combines instances and inspiration from art, nature and the most sophisticated architecture. It is functional and classy and it meets the needs of any type of public.
With contemporary interior design, you can customize the interiors of your home to follow your passions and your personality. You won't have to live in anonymous spaces any longer: everything will be in line and harmony with your personality, whilst complying to the canons of simplicity and elegance.
Once you go over the main features of this style, you'll fall right in love with its unique, cool, unmistakeable and cutting-edge traits.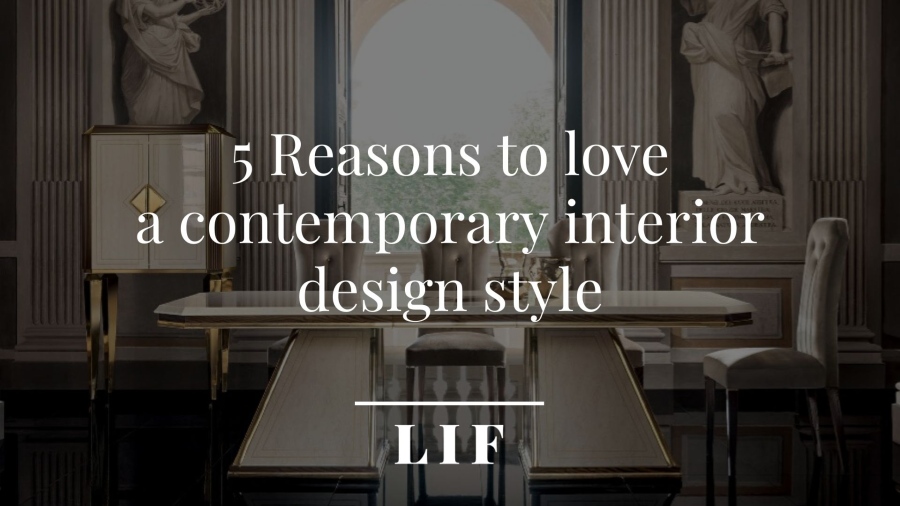 Less hoarding and more simplicity
What is more beautiful and fascinating than getting back to basics? Hoarding is never synonym with elegance and sophistication. Essentiality is. Normally, hoarding is associated with confusion and disorder. And this concept is not entirely wrong.
However, rules are rules in interior design. Whatever style you choose, the harmony between the parts should always come first, so as not to create a sense of confusion in anyone glancing at the room. And creating harmony in a room too chaotic and full of things is very hard.
Luckily, one of the main rules of contemporary interior design is simplicity when creating spaces. Smooth and clean surfaces, free from excessive home décor are a must in this style.
The airness we breathe when we live in this kind of spaces makes anyone fall in love with them, and is given by paying attention to the furniture layout – which should be distanced accordingly – by simplifying décor and clearing up surfaces.
Art comes into your home
Another characteristic feature of contemporary interior design is the attention to wall decorations. In this case too, less is more, and quality is always central. The resulting visual impact will be large and completely empty walls, perhaps in a neutral palette, with a single bolder element in the middle, inspired by contemporary trends.
For instance, a contemporary art painting with an abstract theme will be perfect to decorate the wall behind your living room couch.
Or, instead of an actual painting, you could opt for a print or a photographic portrait of landscapes or metropolitan areas. The important thing is that the element is unique, impactful and high-quality.
If you love art and stylish choices, this aspect of contemporary interior design will help you free your creativity and passion, by choosing a single quality item.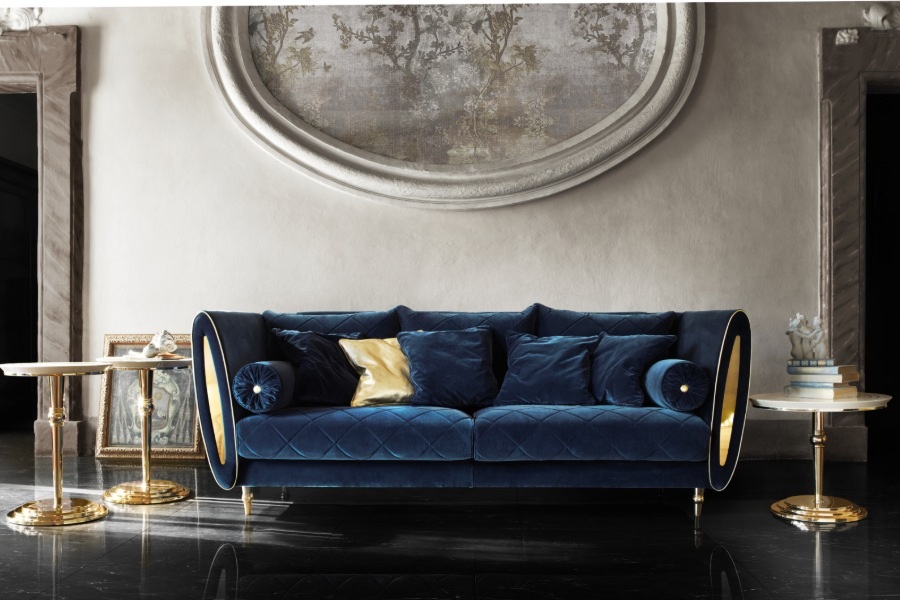 Functional and classy
Empty spaces and simple design are synonym with functionality. In order to grasp this concept, try thinking about your kitchen, for instance. A kitchen with clean lines, a simple design and empty surfaces is surely a functional environment. And what better room to be like this than a kitchen?
Simplicity does not make a space less elegant and classy. More often than not, elegance is in quality furniture. Quality furniture expresses its true nature in its details and materials. Following the kitchen example, a natural stone top makes even the emptier and simpler space more elegant, imposing itself with its elegance.
The same goes for choosing a dining room display cabinet enhanced by decorated handles, or a coffee table framed by golden edges.
Possibilities are endless; you just need to choose the right furnishing elements and accessories for your home carefully. Simplicity becomes elegant, if you make the right choices quality-wise.
To this end, we would like to remind you that contemporary style is very much in line with high-quality made-in-Italy products.
In interior design and in many other fields, made-in-Italy products are always a guarantee of elegance and functionality.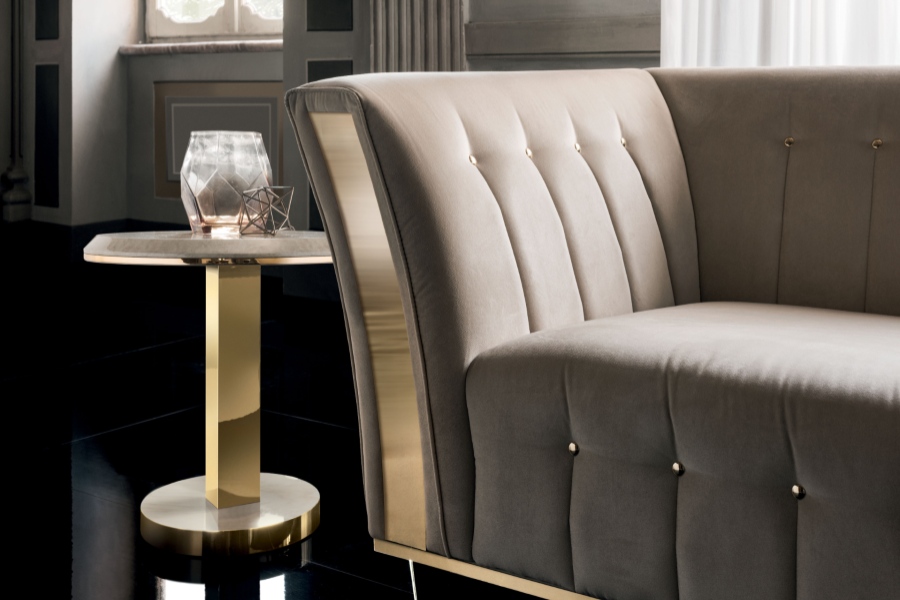 More attention to nature and sustainability
Interior design - just like many other aspects of our lives - cannot prescind from sustainable and environmental aspects.
Contemporary design honours this theme, by choosing wild nature in its fabrics - and also in furnishing accessories. This natural aspect is reprised on curtains, cushions, and, in some cases, wallpaper (to be used on a single wall only, in a targeted and harmonic way).
Leaves, forests and tropical flowers will be the background of some of the corners in your home, giving it a natural and cool touch, even in more urban contexts.
Even materials are selected with sustainable aspects in mind. Natural materials - such as wood or stone - are favoured in this context, to make more sustainable choices even in your interior design.
Contemporary interior design: endless possibilities of customization
Lastly, we would like to reveal to you an aspect that will make contemporary interior design your favourite style: customization.
Such a versatile style, always ready to welcome new ideas, embraces any kind of personality, thanks to its nature. It is continually evolving, and it can help you customize your home more easily.
Anyone can find in this style the perfect furniture for their home, whilst staying true to their own taste and personality.