Gray is a color that we find in nature and that is typically next to black and white within the category of neutral colors.

It is erroneously considered sad and melancholic, as if it were only associated with elements such as gray hair (old age onset), ashes (and therefore death) or other similar "cliches" mostly silly ones.
The truth is that gray is not as cold and austere as many people think, but it is full of shades (and those who consider it lacking a true color are mistaken): it is refined and elegant in many contexts, clothing and interior design above all, and thanks to its "neutrality" can relate to countless different elements (colors, furniture, decorations, accessories, etc.).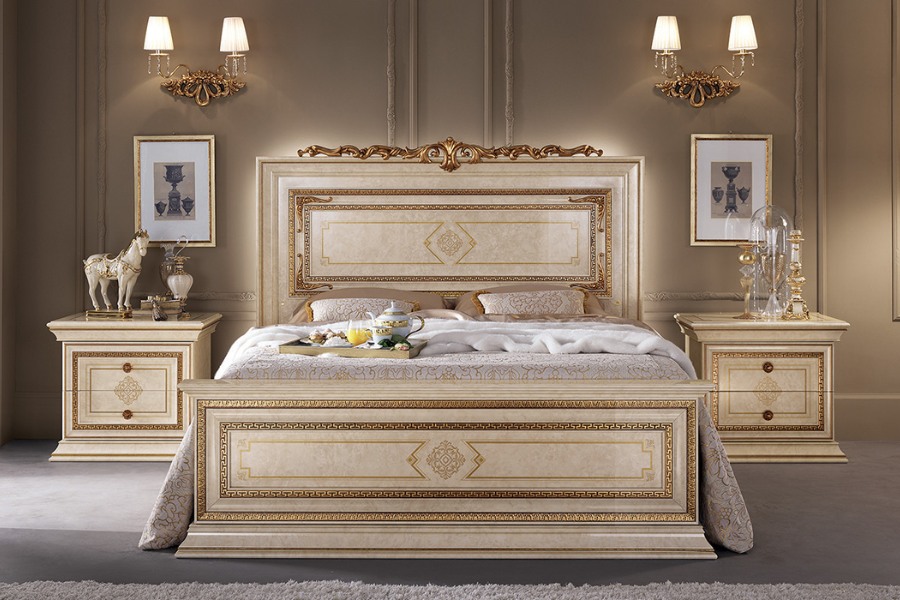 It is no coincidence that in the world of interior design it acquired a prestigious role, taking on 100% of the value that it deserves thanks to its versatility and its balanced elegance. For this reason it has become an almost necessary "companion" in the decoration of living rooms, bedrooms and kitchens where research focuses on a refined and aesthetically pleasing project.
Warm or cold hues, dark or lighter shades, combined with other contrasting or complementary shades: gray offers a wide and varied range of solutions. And if its "friendly" personality makes it tempting to be applied in a living room, its welcoming character makes it a nice basis for the bedroom. Specifically for this last environment, we would like to make you discover a few bedroom decorating ideas with gray walls.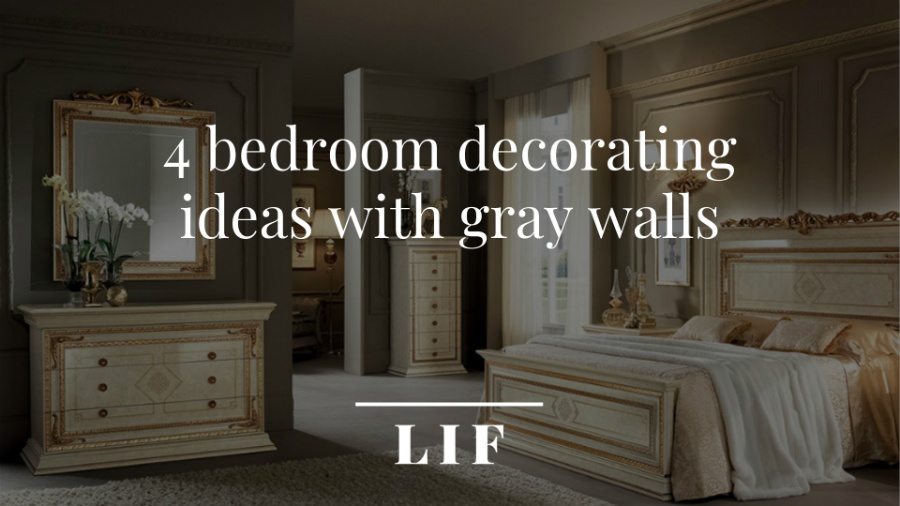 Gray as the least common multiple in a room
The value of gray is mainly its versatility, as explained before, and you will hardly find a home environment in which it does not appear at all or in any measure. Its ability to adapt (with different shades and styles) and combine with other colors, furnishing, complements and accessories becomes an exercise of imagination in interior design, especially starting from the wall color.
A starting point that generates many bedroom decorating ideas with grey walls, where, however, the possibility to do what one feels like finds its center of balance (or as we dared to say in the "least common multiple" title) specifically in gray applied to the walls. And, therefore, it appears as the cornerstone on which to modulate and build an important part of a bedroom design project.
The most important thing is always to think according to an overall perspective, where gray is not the protagonist but an important "teammate" of the rest of the furnishing (thus furniture, other colors, lighting, etc.), with the goal of providing furnishing and decorating effects exploiting its qualities. And there are several ways to do it: Thus, here are some bedroom decorating ideas with grey walls.
A game of nuances
The first idea involves the search for a system of nuances (thus a work purely based on shades) that can create interesting effects through the modulation and layering of different shades of gray.
From a wall made darker, the furniture of the room can emerge more clearly and sharply (in lighter shades of course): a solution that in a very refined way can highlight lines and shapes of the furnishing, as well as the different materials, making the overall design emerge and providing a stylistic (and visual) footprint that is sharper than the style that was chosen. But not only that: the same furnishing accessories, such as curtains or carpets, or the textile portion of the bed (that is blankets, pillows, etc.), can also be further developed in terms of color, creating more nuances.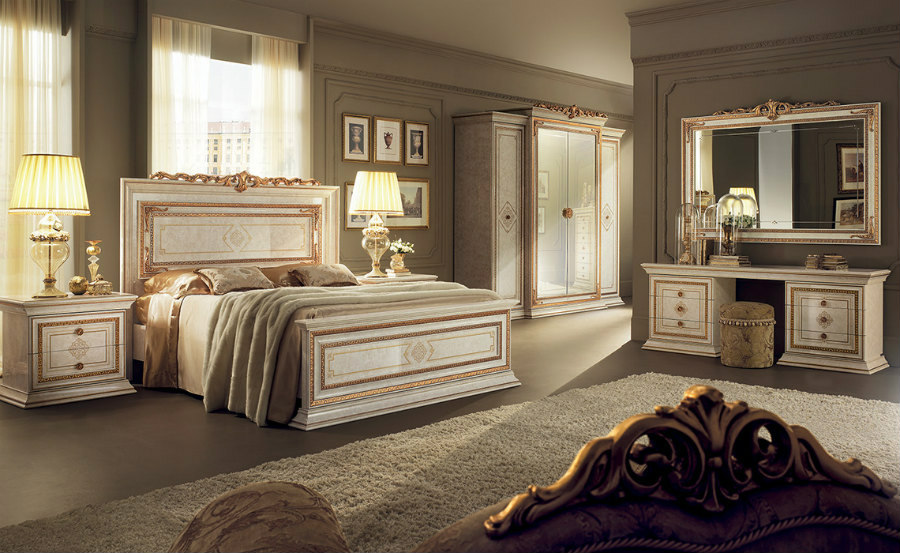 Expanded and illuminated space
Every designer knows the value of color in the rendering of space and lighting. Many designers find that it is easier to use elements and colors that tend to be white to implement the lighting of a room and thus widen the visual perception of a smaller space. Gray, in this sense, in its pearl nuance or in other very soft and clear ones, represents an interesting (and less trivial) substitute for white, able to give the same lighting effects and permeate the environment with a stronger identity.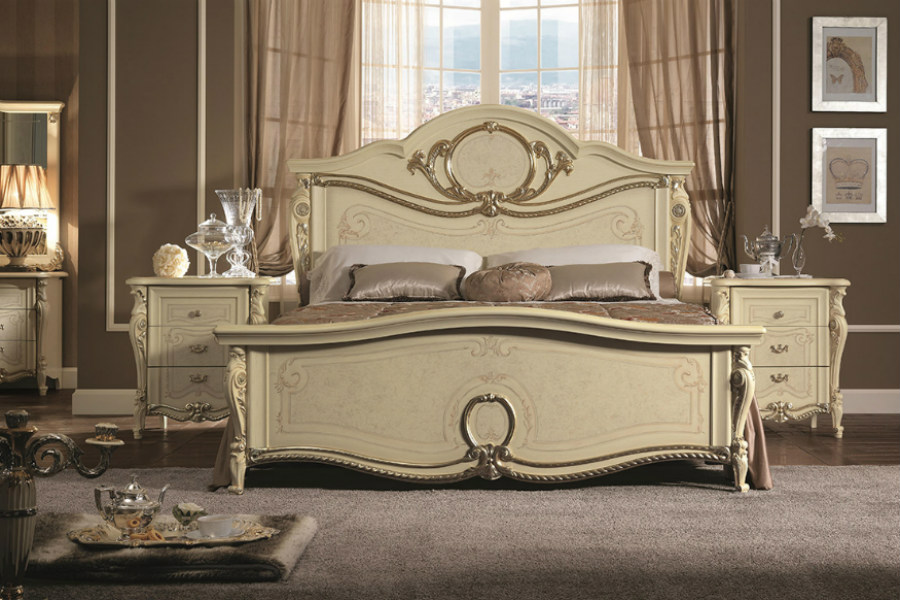 A relaxing environment
More than an idea, here we should talk of the intrinsic quality of gray and consequently of a factor to be exploited. Our protagonist is, in fact, ideal to create a relaxed and serene environment (according to some principles of color-therapy), perfect therefore to be the main color of a bedroom in a harmonious ensemble to which it is still possible to relate with contrasts or nuanced solutions.
Generating a contrast with bright shades
Among the many bedroom decorating ideas with gray walls, the contrast generated with the bright shades is certainly one of the most intriguing and effective ones in terms of aesthetics (as well as the simplest to implement). The neutral tone of gray, especially in a darker shade, can provide a nice impact base on which to add colors with a brighter, more lively and stronger spirit (especially with regard to secondary elements such as decorative elements and accessories).


A visual result that can also be obtained using materials such as gold and other metals: just imagine the effect of a golden frame hanged on a gray wall, both elegant and bold.